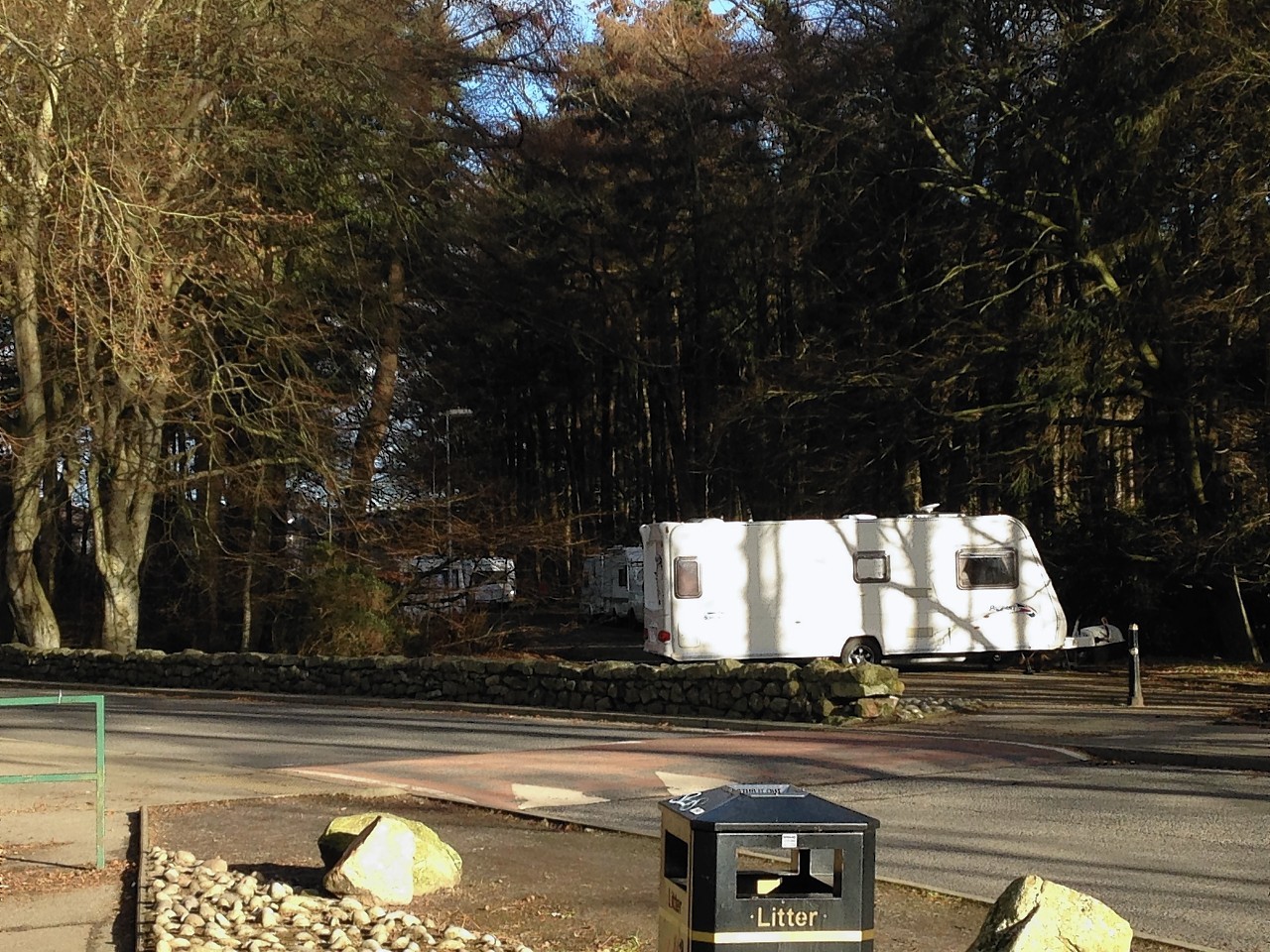 An unauthorised traveller camp has set up near a prime Aberdeen park with its arrival prompting a furious reaction among city councillors.
Around 15 vehicles, including caravans and work vans, are parked near the Hazlehead Avenue entrance to Hazlehead Park.
Last night Councillor Martin Greig, of Hazlehead, Ashley and Queen's Cross ward, called for the eviction of the camp, which is close to Hazlehead Primary School.
He said: "This is an appalling irresponsible intrusion. The safety of local pupils is top priority and I am extremely concerned for their welfare.
"The presence of vehicles is dangerous and must be removed without delay. I have asked the council and police for action to have this unwanted encampment removed.
"There has been a history of serious misbehaviour and damage by travellers in Hazlehead park so the local community is very upset and worried.
"The trail of rubbish and disruption the travellers have previously left behind in Hazlehead is a huge problem.
"This encampment is unpleasant and unwanted. They need to be evicted in a matter of hours not days."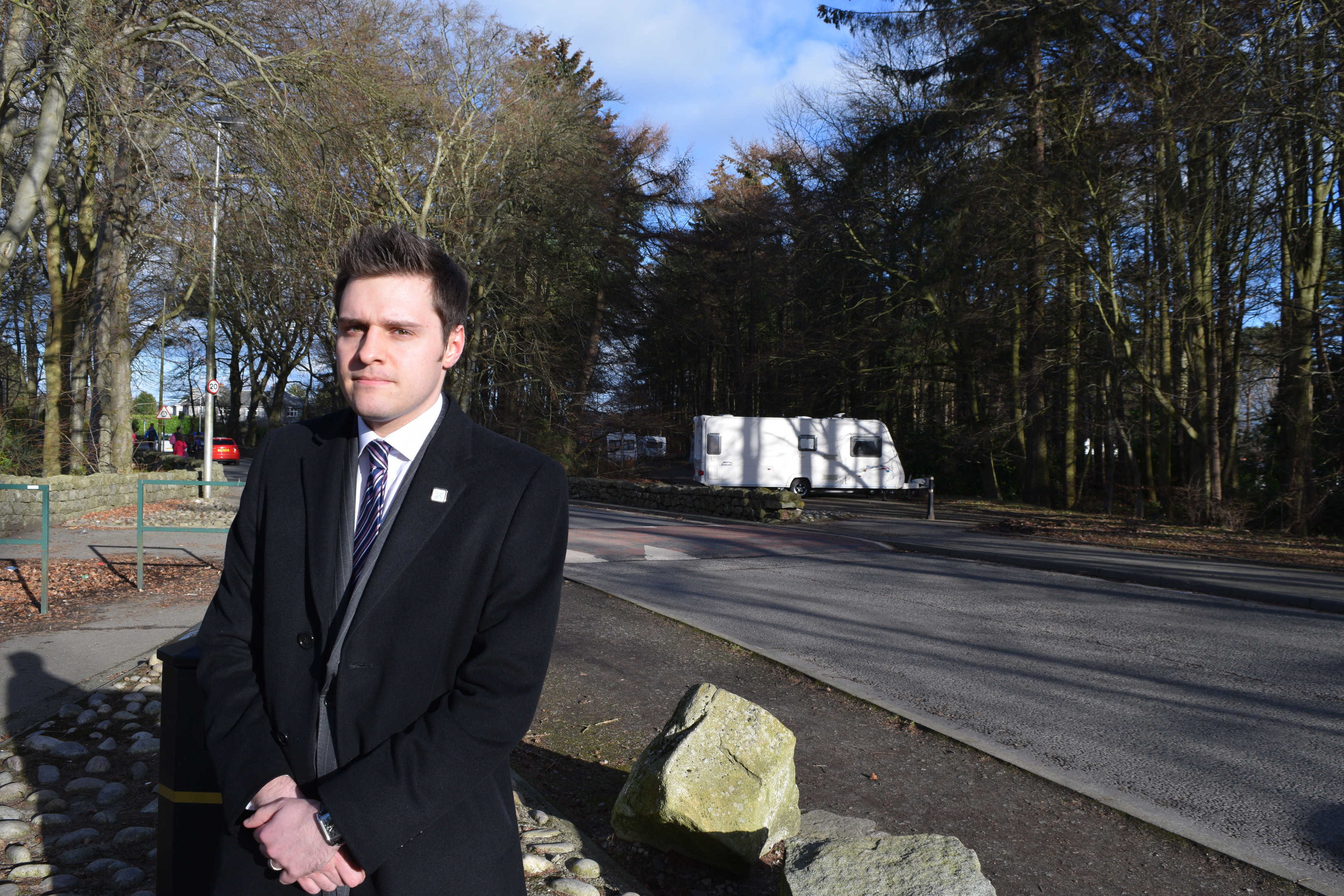 In 2013, travellers set up at the other end of the park close to Hazlehead Academy.
Councillor Greig's concerns were echoed by ward colleague councillor Ross Thomson who said the annual visits of the travellers were like "a merry-go-round".
He said: "It is only February now so I can only imagine it will get worse as summer draws in.
"I have had a lot of local residents and families coming to me expressing their concerns about this illicit camp.
"This is a completely inappropriate location and it's really selfish for the travellers to choose it.
"The SNP government need to grant the city a by-law to deal with this problem."
An Aberdeen City Council spokesman said: "The council's Gypsy/Traveller liaison officer is visiting the site and we will take the appropriate action to deal with the encampment."
A Police Scotland spokesperson said that officers had visited the travellers.
She said: "We have been made aware of an encampment at Hazlehead Avenue and officers have attended the site in keeping with routine practices."
A man at the camp, who didn't want to be named, said last night: "This is the only spot we've got so we'll stay here as long as we can."