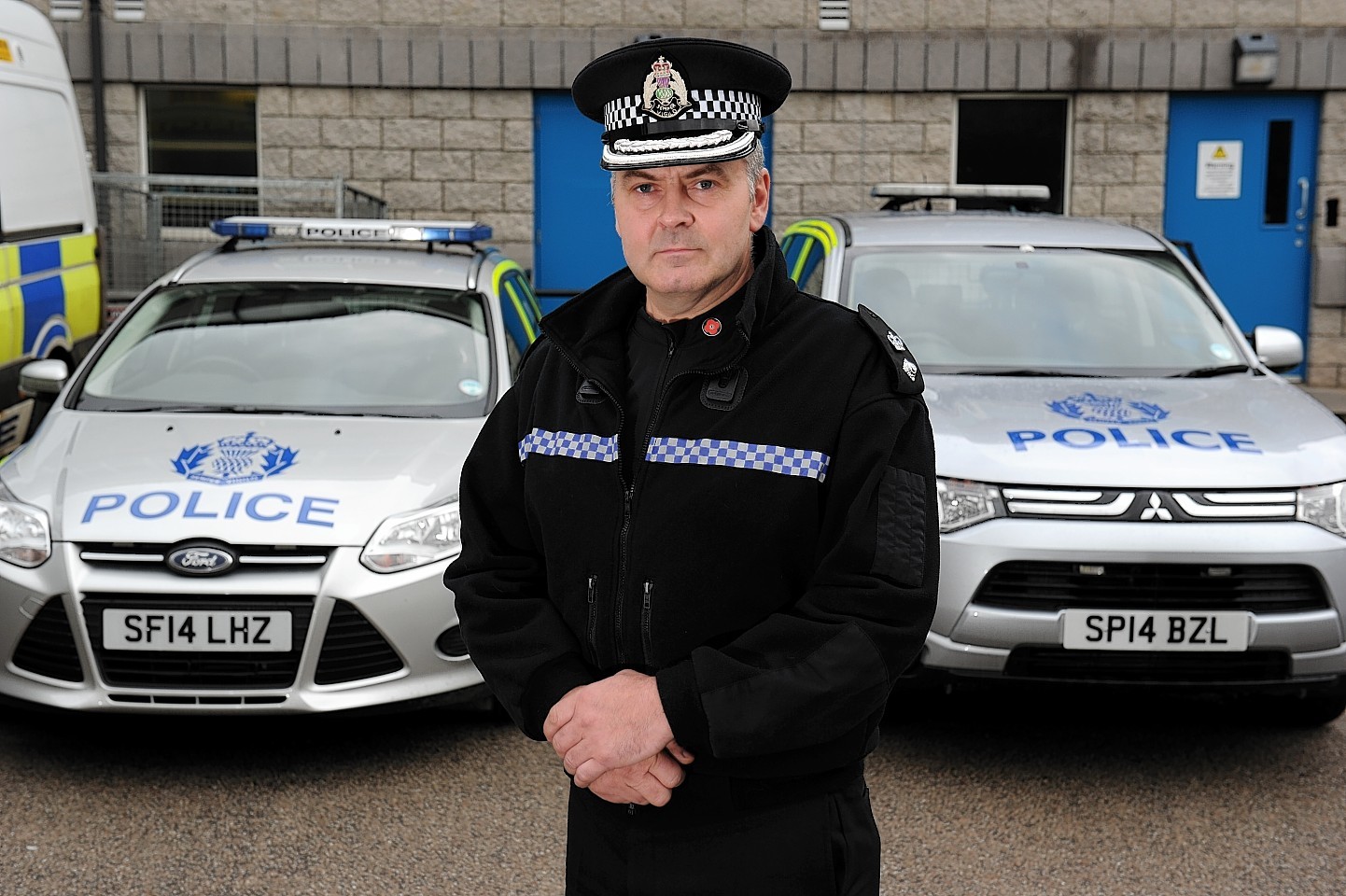 Crimes including vandalism, speeding, assault, theft and housebreakings have fallen across the north-east in the last year.
In Aberdeenshire, the number of speeders caught by police have fallen dramatically by 45%, from 3,132 to 1,705.
Vandalism has also fallen from 1,144 to 994, while motor crimes are down from 517 to 351.
Members of Aberdeenshire Council's policy and resources heard yesterday that housebreakings had also dropped by 43%
However, while the police's figures show violence has reduced across 13Aberdeenshire there were 26 more serious assaults reported April to December last year, compared to the same period in 2013. The figures rose from 35 to 61, with a detection rate of 95%.
Councillors also heard that although there had been rise in the number of reported cases of domestic abuse – with 157 more incidents reported – the detection rate also increased by 10%. They heard it was an "encouraging sign" that people were confident enough to report such offences to the police.
Chief Superintendent Mark McLaren, divisional commander for Aberdeenshire and Moray, said: "It is pleasing that there has been an increase in the number of domestic abuse reports, which is something we will continue to encourage.
"There is no place for domestic abuse and we will thoroughly investigate reports of this nature to put those responsible to court. I would continue to encourage victims of domestic abuse to continue coming forward so we can help.
"While it is disappointing that serious assault incidents have increased, there are no discernible patterns in relation to where they occur or who they involve – generally these incidents do not involve unprovoked incidents on random members of the public."
He added officers would continue to crackdown on alcohol-related crime, and would be patrolling areas known to be busy spots for socialising.
The latest figures also how that over the last year, the number of people killed on roads in Aberdeenshire has risen by five, from 19 to 23.
Ch Supt McLaren said he was "saddened" at the increase, but vowed his officers would continue to tackle road safety through Operation Cedar (Challenge, Education, Detect and Reduce), which was launched last May.
He added: "It is hoped that this operation will help to reduce the number of road collisions, raise awareness of safe driving and make an impact on the number of people killed or seriously injured on Aberdeenshire's roads."