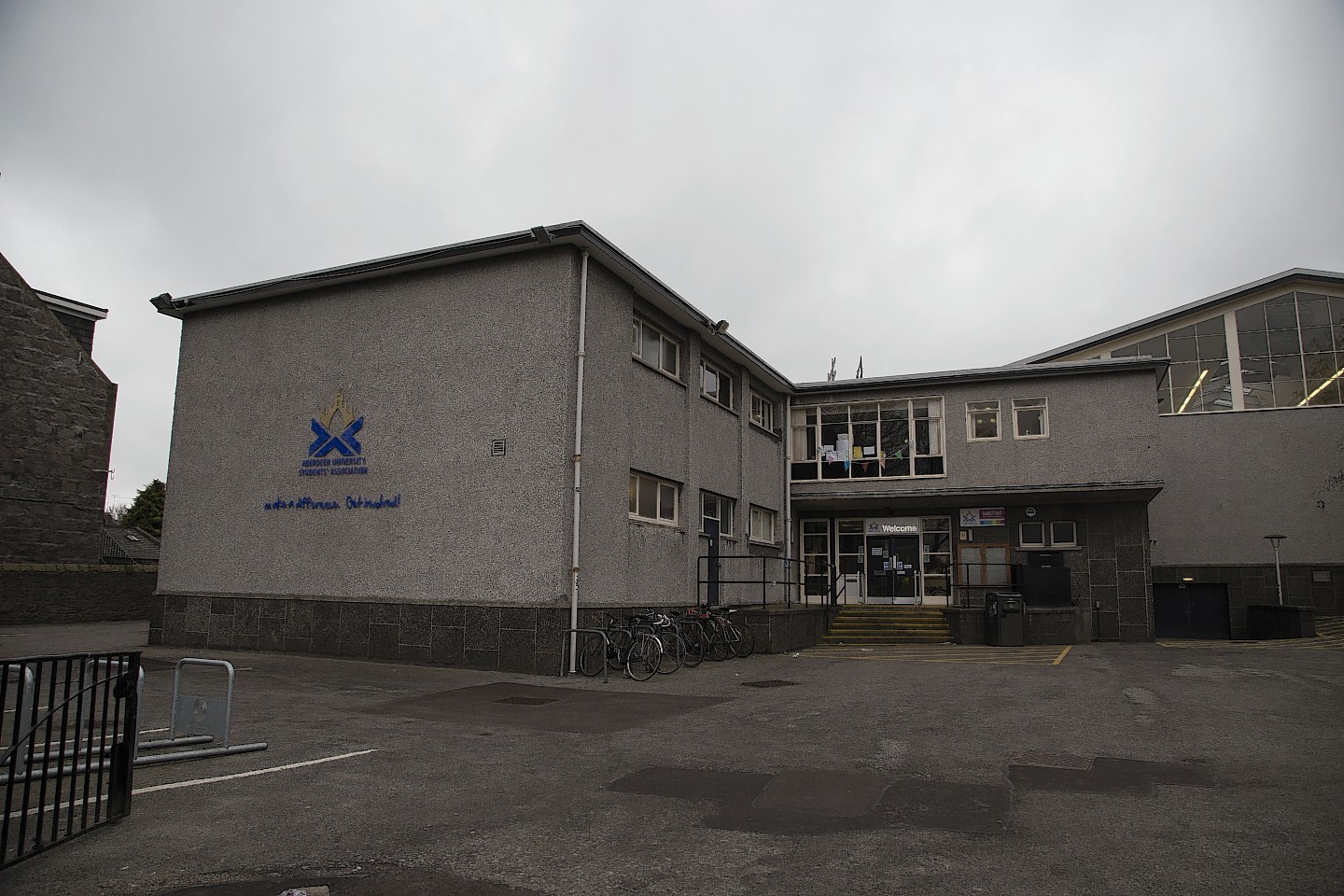 A building at the very heart of Aberdeen student life is in line for an £8million revamp, it has been announced.
The multi-million pound project will see the existing students' union building at the Old Aberdeen campus completely renovated by 2018.
Aberdeen University Students' Association (AUSA) and the University of Aberdeen are working together to deliver the ambitious facelift of the Butchart Centre.
The finished building will offer greater range of facilities, including a student advice centre, licensed cafe bar and restaurant, as well as space designed for study and recreation.
Award-winning firm jmarchitects has been appointed to design the new union.
AUSA president Emily Beever said: "The shared vision driving the project is to provide a fit for purpose building for the Students' Association that will enhance the student experience and strengthen AUSA's commitment to growing, supporting and sustaining a dynamic student community with real influence."
More than 1,000 students and university staff have already taken part in a survey on the future of the building.
Their views and those of the local community will help ensure the renovated facility meets the needs of the student population and allows AUSA the space and facilities to represent the students to the highest level.
University principal Professor Sir Ian Diamond, said: "We want to continue to offer a world class student experience and a fully modernised union building that meets the needs of our expanding international student community is a key part of that.
"This £8 million investment by the university is a major part of our 10 year capital plan and demonstrates our commitment to ensuring Aberdeen ranks among the top students' union facilities in the country."
Last year AUSA's student members fundraised and donated £92,000 to local north-east charities and with the planned investment, developments and renovations, it is hoped this figure will increase.
Jacqueline McKay, AUSA chief executive said: "As a charity, all profit we generate is reinvested in our community with the goal of building increased financial independence to develop and grow our work for and with the student community."
Dewi Morgan, of Old Aberdeen Community Council, said the the organisation was "delighted" to have been consulted at such an early stage in the redevelopment.