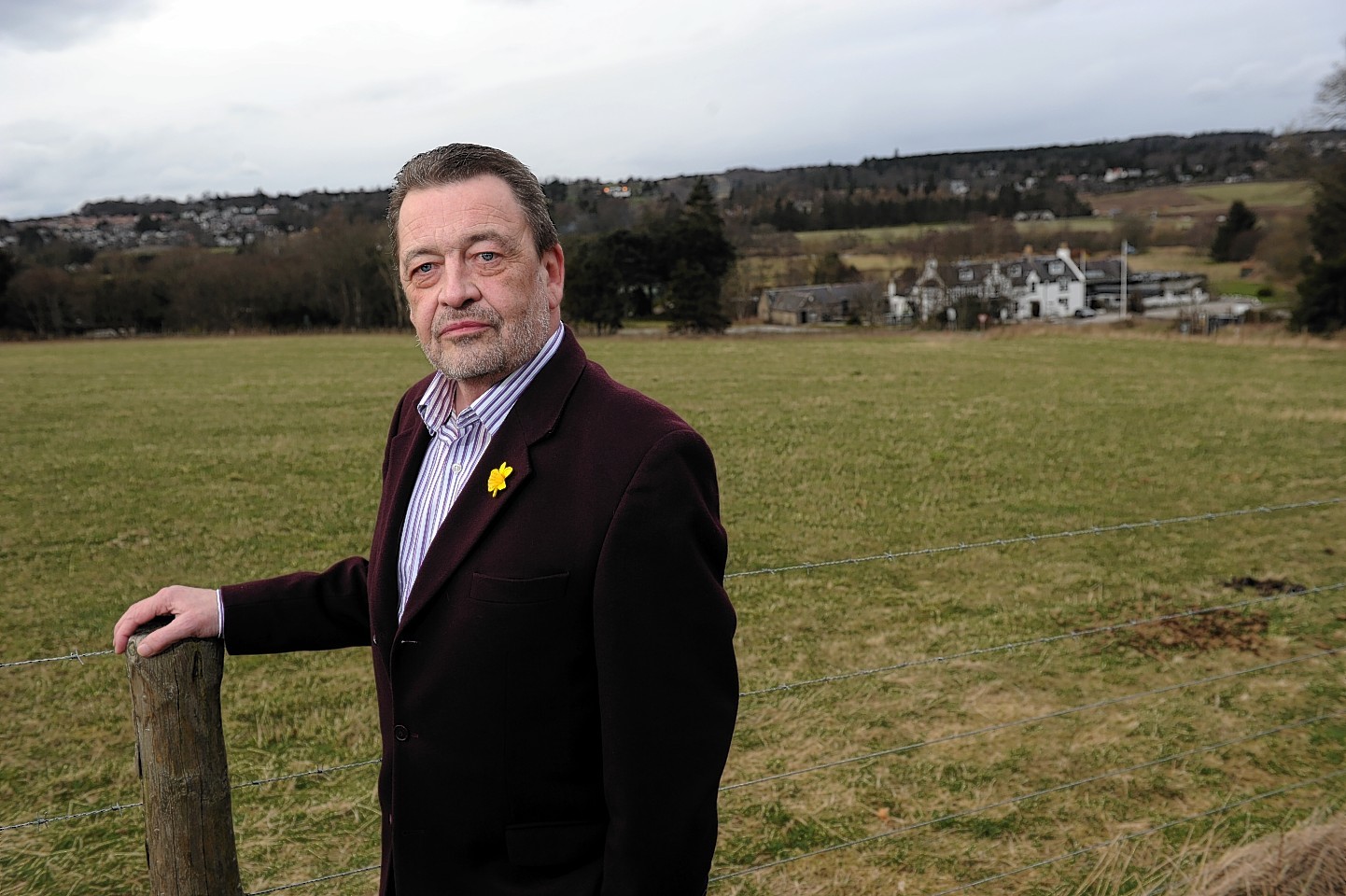 Locals from an Aberdeenshire community are banding together to oppose plans for a car park to be built alongside a "worker's hotel" for bypass contractors.
Proposals have been lodged to turn the Old Mill Inn, at Kirkton of Maryculter, into a site for almost 300 people working on the construction of the Aberdeen Western Peripheral Route (AWPR).
The scheme from Digs2Go – part of the Little Box Company – includes 132 portable living units and a 292-space car park situated in a field on the other side of the South Deeside Road.
Kirkton of Maryculter resident, Austin Hand, said he and others who live near the proposed car park were concerned about the influx of vehicles to the small community.
He said the area was already facing traffic issues as a result of the 300 new homes currently under construction at nearby Blairs.
The newly retired Shell project director and general manager said: "It has been chaos with the Blairs buildings and this is just going to extend it for another three years.
"I don't think this is particularly well-thought through. There are a number of issues, among them safety, security and noise pollution."
Mr Hand, 65, said he and his fellow objectors accepted the plans for the Old Mill Inn, but did not understand the need for the additional car parking spaces.
North Kincardine community council vice-chairman, Robin Baxter, said his group took "a pragmatic view" on the Old Mill Inn plans, but would be calling for the speed limit in the wider area to be pegged at 30mph.
Little Box's managing director, Michael Saunders could not be reached last night.
However, he previously said: "The main community concerns related to safety, particularly the main road there, and we would agree with them. I hope we are able to reassure people. We want to be part of the community."