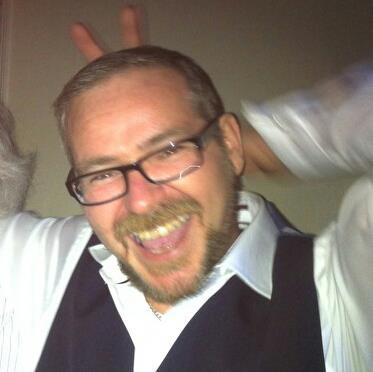 A north east man has been hailed a hero for saving his brother's life as he fought to protect him from two crazed robbers who repeatedly stabbed the pair when they went to buy a car in Edinburgh.
James Stewart, 45, shielded his brother Peter – who had been stabbed in the chest – from further blows as the two armed thugs sought the £6,000 in cash they were carrying.
Relatives said James was struck several times in the back as he tried to stem the blood pouring from his brother's body.
He then dragged Peter, 43, back to his car before fleeing the scene and raising the alarm.
James was recovering at home in Aberdeen last night after being released from hospital but his younger brother was still in Edinburgh Royal Infirmary, where his condition was described as "stable".
The pair had gone to buy the car on Wednesday after responding to an ad on the Gumtree website.
On arrival they were taken to a common stairwell in a tenement close and attacked by two men.
A female doctor and a young Polish couple came to the aid of the pair after the attack and called 999.
Both Peter and James needed emergency surgery following the horrific attack in the city's Wardieburn area.
Peter was off the critical list yesterday, while his brother, who required a blood transfusion, was able to return home to his shocked loved ones in Northfield.
James, a full-time carer for his long-term partner Gina Young, was too unwell to speak about the attack but the couple's daughter Katelin, 17, told of her "hero" father, saying he "would do anything for his brother."
She said: "Dad was holding onto his side while trying to hold on to my uncle to stop him losing too much blood.
"My dad doesn't see himself as a hero but that is what he is. He tried to get help and he could have died for his brother."
Ms Young, 44, said she had visited Peter in hospital in Edinburgh on Thursday and described his injuries as "horrendous".
She said: "It wasn't like Peter lying there. He was semi-conscious and his injuries were horrendous. I took his hand and told him he had to fight this so we could go back to all the laughs.
"He is in the best place and we are trying to remain positive."
Ms Young said dad-of-two Peter, who lives in Kincorth with his wife Susan, had a "heart of gold" and his family were the centre of his life.
He took in James and Gina after they lost most of their possessions in a house fire last year and is a full-time carer for his disabled brother Robert.
Police in Edinburgh last night renewed their appeal for witnesses to the attack which took place in the Wardieburn area of the capital around 6.10pm on Wednesday.
The first suspect was aged 17-19 years and spoke with a central Scotland accent. He had light-coloured short hair, shaved at the sides.
His accomplice was in his mid-20s and stocky, and was wearing a striped top.
Detective Chief Inspector Stuart Houston said: "We'd like to thank the public for their assistance and patience so far and I would urge anyone who may have further information which can help with our inquiries to come forward.
"We're currently pursuing various lines of inquiry to establish the full circumstances surrounding this incident."