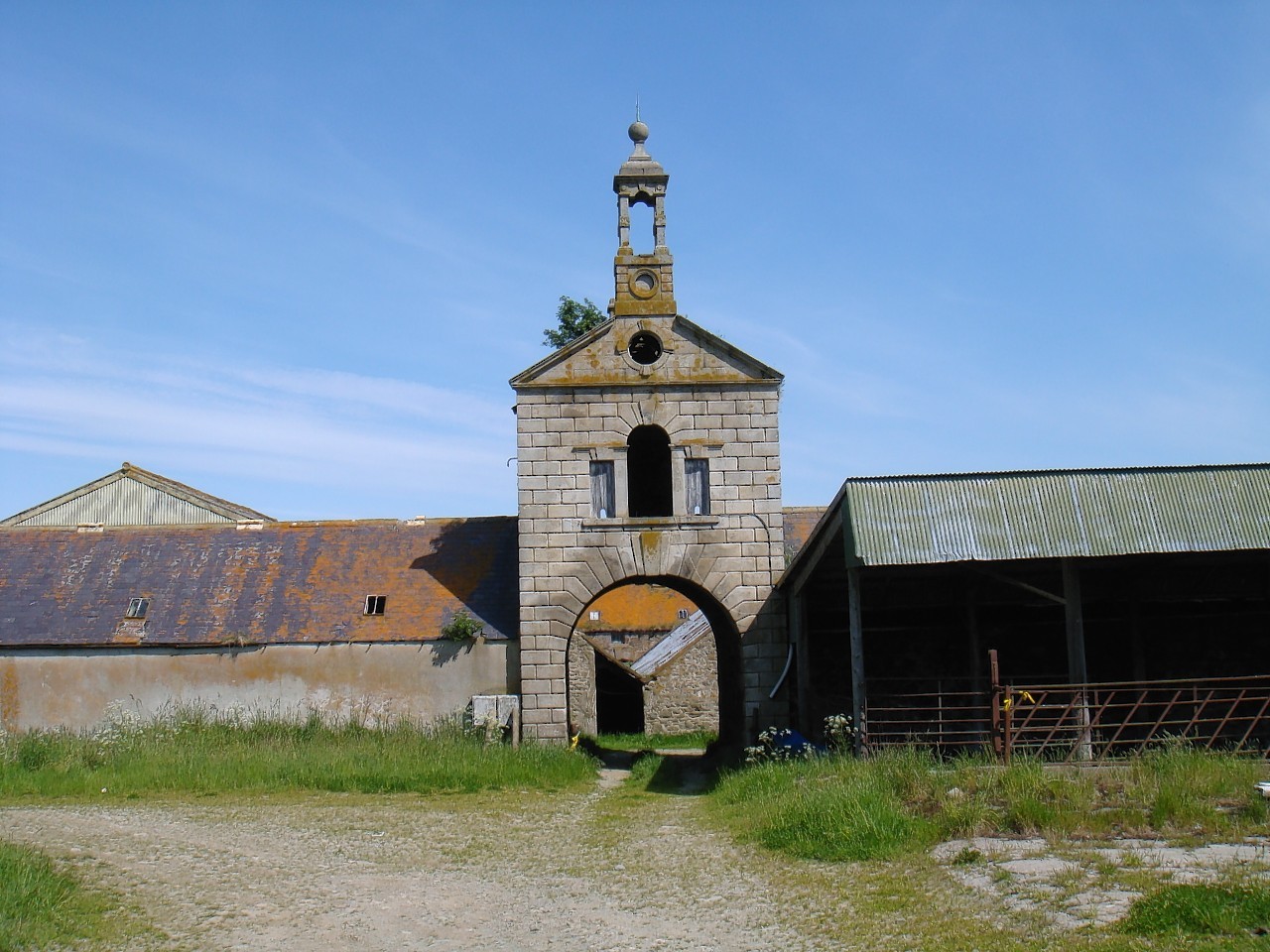 A row has erupted over the construction of a new north-east turbine amid claims it will hinder the redevelopment of a historic steading.
Plans for a 150ft wind turbine at Forglen near Turriff will be put to councillors tomorrow.
The project has met with a flurry of objections and a local protection group has claimed the turbine will threaten a historic farm building.
The architecturally unique Mains of Carnousie Steading, built in the 18th century by General Patrick Duff of Carnousie Castle, has been granted enabling planning permission.
A buyer can develop 15 houses on nearby land as long as they invest in restoring the steading to its original grandeur.
However objectors fear a turbine could dissuade buyers.
In an letter, Jacky Player from the Marnoch and Deveron Valley Protection Group, said: "If an ill-sited turbine compromises the reasonable expectations of the enabling permission, the restoration funds for the Mains of Carnousie could be in jeopardy.
"The Deveron group feel that priority must be given to ensuring the long-term future of one of the valley's most remarkable buildings, rather than to a single 150ft turbine for which there could be numerous alternative sites."
Although council planning bosses do not back the group's objection, the turbine project is nevertheless recommended for refusal.
In a report to the committee, planning officer Jim Martin said the turbine would have an 'adverse impact' on the picturesque Forglen valley, due to both its size and cumulative impact with existing turbines.
A total of 17 letters of objection were received by Aberdeenshire Council and a further 16 letters of support lodged.
The turbine has been proposed by farming firm AC Duncan & Co.
A neighbouring landowner whose name was given as S McKilligin backed the plans. He added: "It makes sense to make use of wind energy and to reduce carbon emissions in the long term.
"In today's climate of rocketing fuel costs, it is increasingly important that energy is produced locally for local consumption, which offsets the need to import expensive fossil fuels."
The turbine application will be discussed at a meeting of the Banff and Buchan area committee tomorrow.