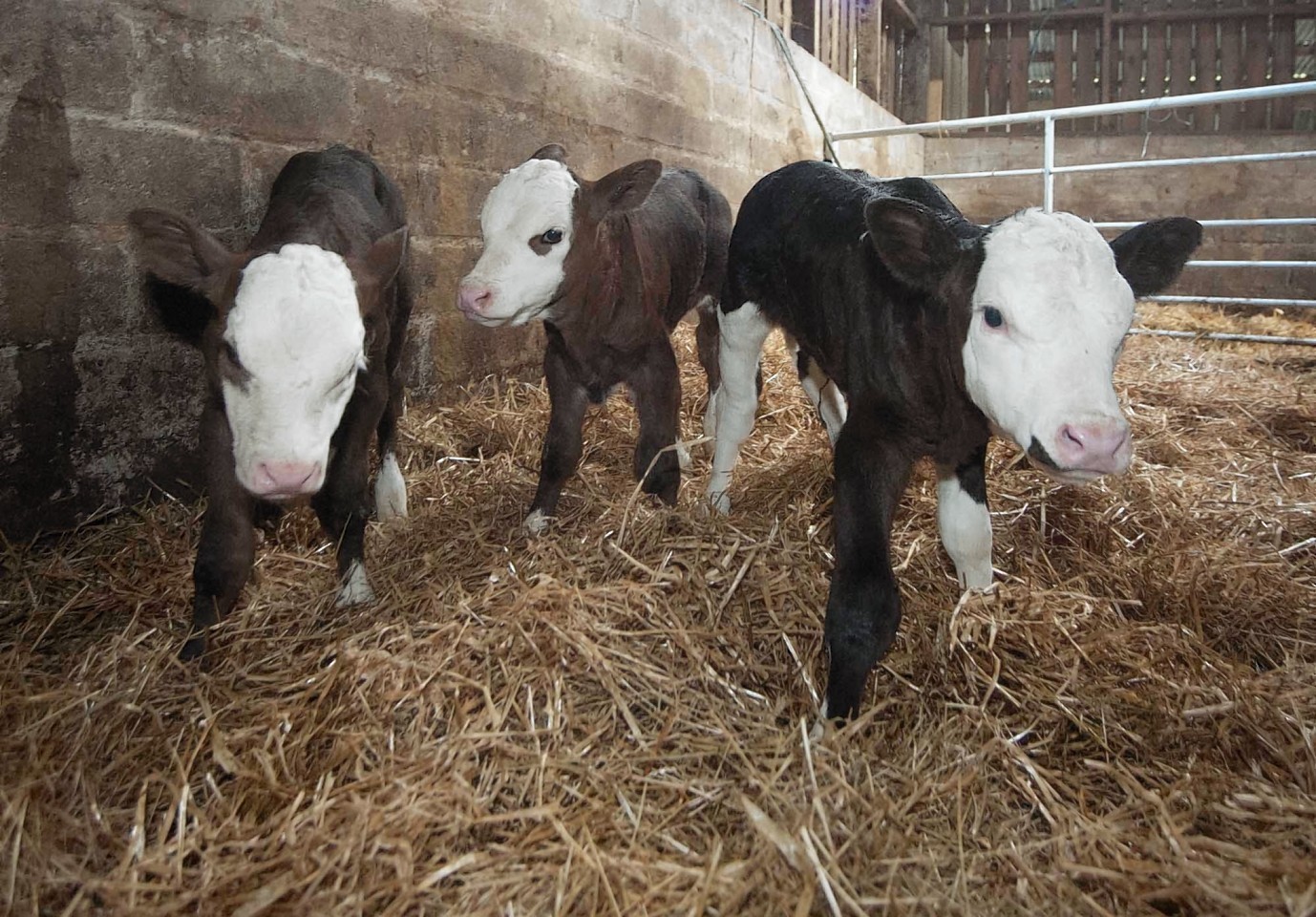 An Aberdeenshire cow has defied huge odds by giving birth to triplets.
George and Norma Mackie, of Delnabo Farm, near Ballater, were lost for words when the Belgian Blue cross-breed gave birth to not one but three calves last week.
The odds of a cow delivering three youngsters at the same time are believed to be about 700,000-to-one.
Last night Mr Mackie's son, Bruce, said neither he nor his father could remember anything like it in all their years in the industry.
Mr Mackie, 42, who runs Strathdon Garage, described the moment his mother, 68, made the discovery in the farm's byre last Wednesday night.
He said: "My father is 75 and he has been involved with farms all his life and he has never seen anything like it.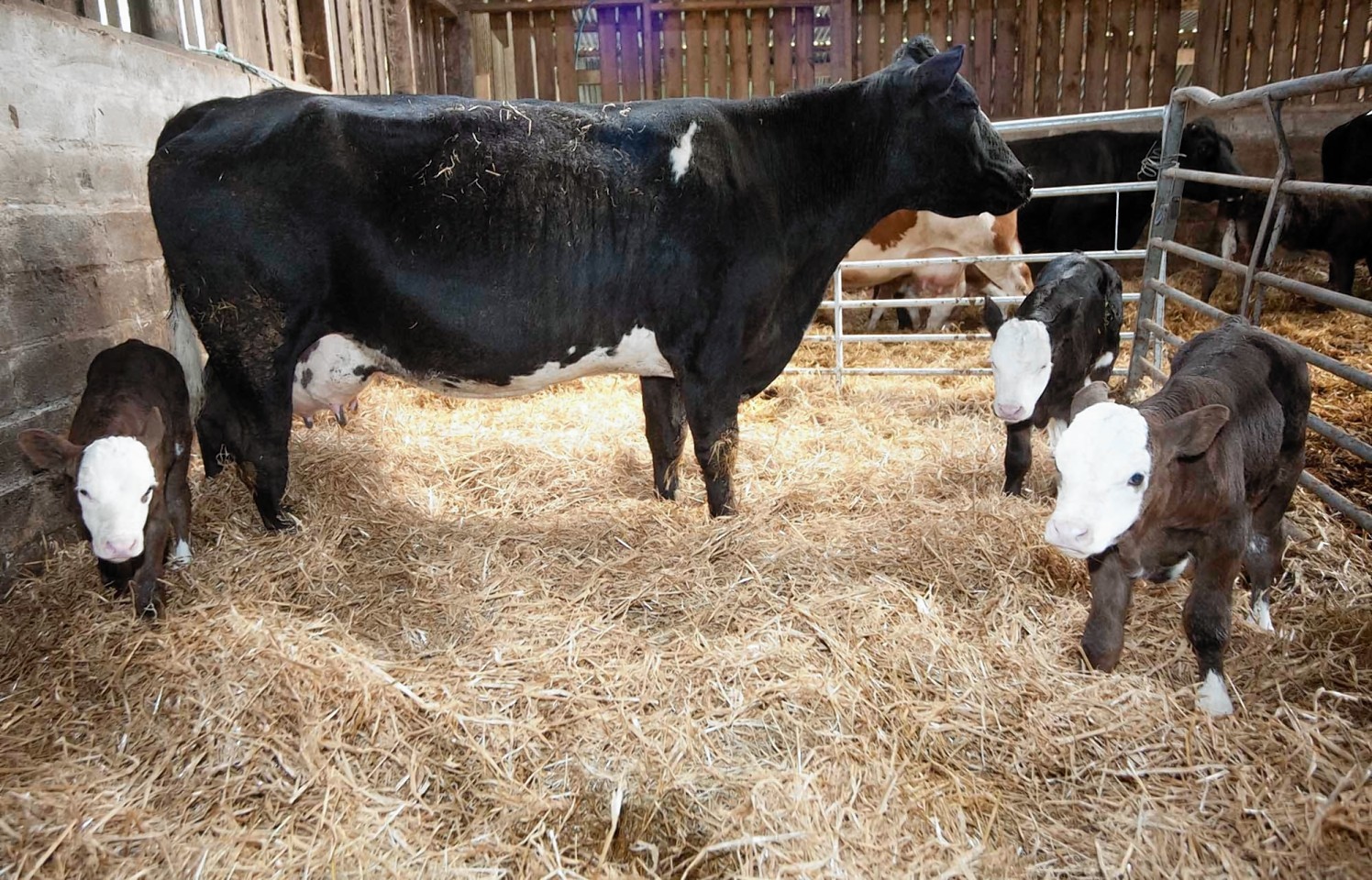 "My mother went out and saw one calfie, went back out again and saw two and thought that was it, then went back out again and there were three.
"Twins are rare enough – a lot of the farm herds will have twins once, maybe twice a year – but never three."
On the rare occasion when twins are born they are often very weak and some do not survive.
However Mr Mackie, who lives in neighbouring Strathdon with wife Pip and children Brodie, six, and Alice, two, said mother and babies at Delnabo Farm were all doing well at five days-old.
He added: "They are not getting any artificial feed, the cow is able to bring them up just now."