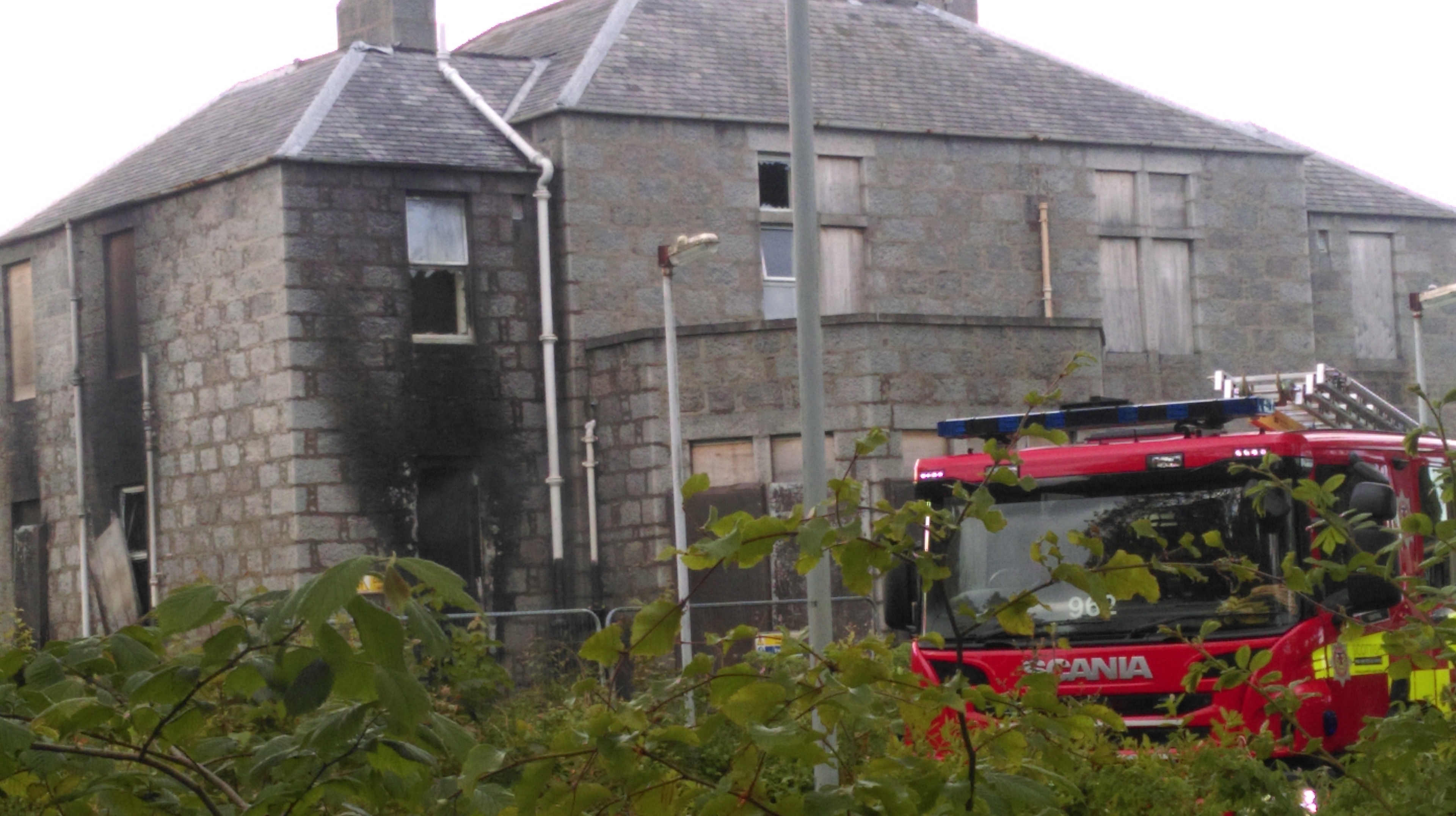 Emergency services were called to the Royal Cornhill Hospital last night after a fire broke out in one of the derelict buildings on the site.
A thick veil of smoke could be seen rising into the sky from the complex just after 6pm.
Police, fire and ambulance crews all raced to the scene and more than 20 firefighters took just over an hour to bring the blaze under control.
Last night a senior police officer at the scene urged people to stay away from the empty hospital buildings, warning: "We do not want another Broadford Works".
Kittybrewster community policing team inspector Jason Carrigan said: "Police Scotland are now carrying out an investigation into how this started and this is obviously at an early stage.
"We would appeal to anyone with information to get in touch with us and would like to reiterate the dangers of going into derelict buildings.
"Fire like this tie up a lot of resources, there are four police units, four fire units and two ambulance units here which should be dealing with other things.
"We do not want another Broadford Works situation emerging with this building."
A major fire broke out in derelict properties at the Royal Cornhill Hospital site on Guy Fawkes Night in 2013.
It lasted for almost 10 hours and required more than 70 firefighters to bring it under control.
It was later found to have been started deliberately.
Earlier this year Cala Homes was given permission to convert two buildings into 61 apartments.
Councillor Bill Cormie, who represents the Midstocket and Rosemount ward, said the site was unlikely to become another Broadwork Works – the former Richards Textiles factory site which has been plagued by fire-raisers in recent years and was recently the subject of enforcement action by Aberdeen City Council against its owner Ian Suttie.
He said: "We have two of the largest buildings in Aberdeen lying empty quite nearby – at Broadford Works and these buildings – but NHS Grampian should be commended for securing this site.
"The buildings were boarded up when they became derelict and metal grids were placed on the windows and so it's hard to get in.
"Broadford Works is a whole different kettle of fish."