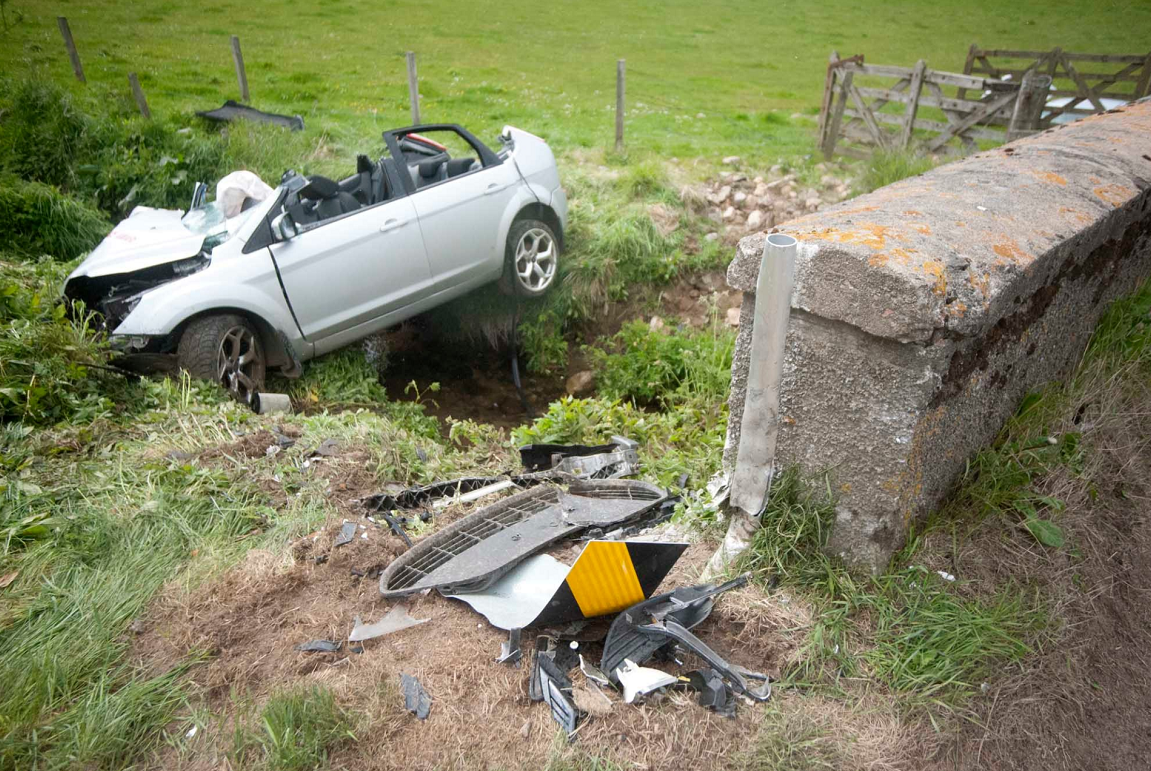 A motorist had to be airlifted to hospital after his car swerved off an Aberdeenshire road and plunged into a burn.
Police, fire and ambulance teams were called to the scene of the smash on the A980 between Alford and Lumphanan, close to Cragievar Castle, at around 1.45pm yesterday.
The driver had lost control of his silver Ford Focus and gone off the road, crashing into a small burn at the end of a short bend.
Firefighters freed the man using cutting equipment to remove the vehicle's roof.
Most of the front of the car was destroyed in the accident, and it was left straddling both sides of the burn until it was removed later that day by a vehicle recovery team.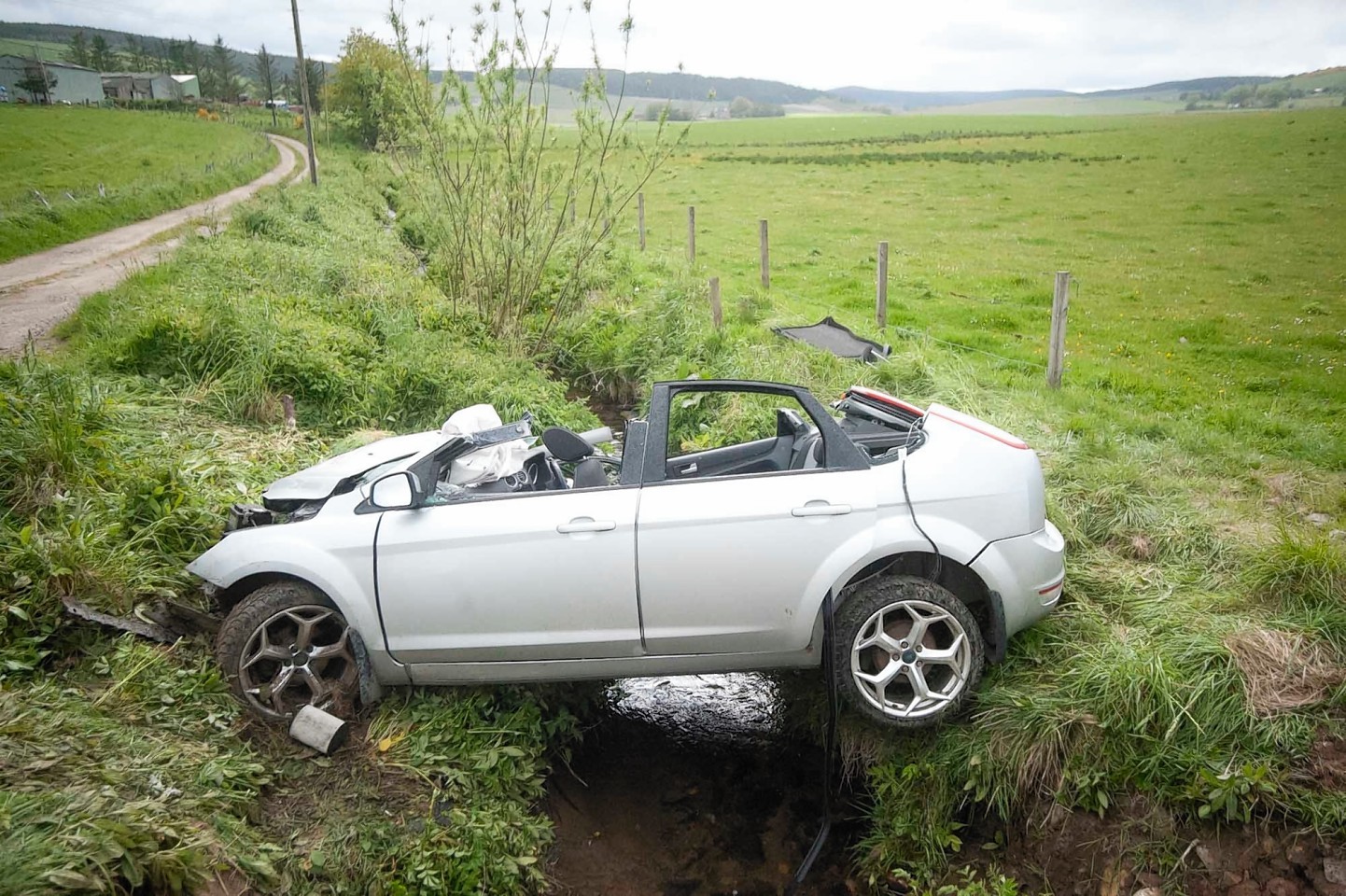 Due to the remoteness of the location, the man had to be airlifted to Aberdeen Royal Infirmary with injuries described by police as "serious but not life-threatening."
The stretch of road where the accident took place, just north of Cragievar School, was the location of a fatal crash in July 2013 that resulted in the death of a 23-year-old man.
Craig Fearn, who lives close to the scene, said road warnings should be put in place .
Mr Fearn said: "I didn't know anything had happened until I saw the ambulance coming, followed by two fire engines and all the police cars.
"Later on, when the helicopter landed in the field next to the crash, we thought it must be serious.
"It must have been a huge impact. Now and again folk miss the corner and end up going through the fence but unluckily this guy went straight into the burn.
"A guy died in almost the exact same spot a few years ago and we can't have that happen again.
"It's not a good corner at all, it's really dangerous, there need to be signs put up there sharpish."
The casualty w in ARI. His condition was not known.