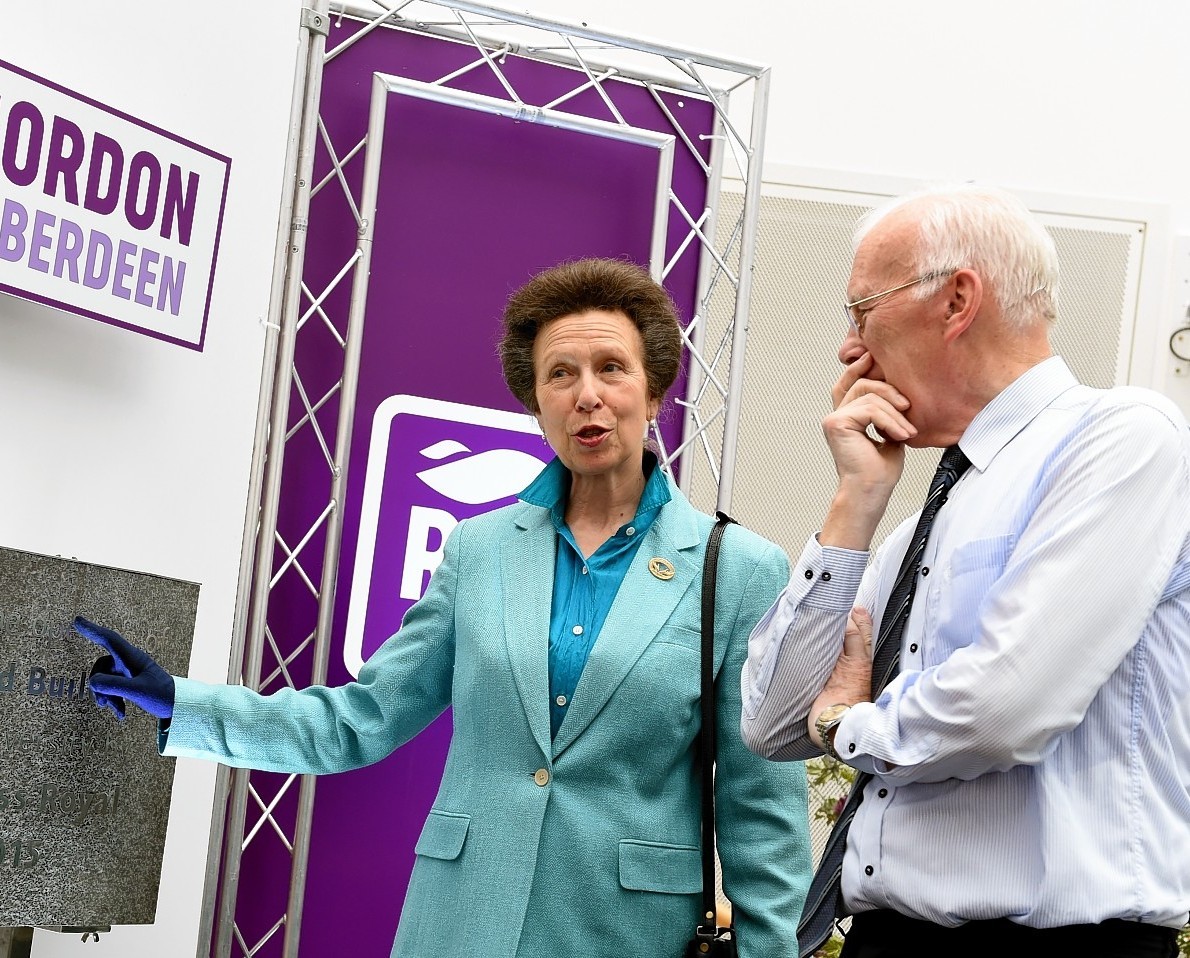 The Princess Royal visited Aberdeen yesterday to view the latest expansion at Robert Gordon University.
Following a tour of the new £120 million Garthdee campus, Princess Anne officially opened the Sir Ian Wood Building.
The venue – home to RGU's Schools of Engineering, Computing Science, Pharmacy and Life Sciences – was previously known as Riverside East, and has been renamed in honour of the university's chancellor.
During the visit – her first since 2003 – the Princess Royal spoke to staff and students about everyday life at the university, and got to grips with some of the technology on offer at the Sir Ian Wood Building, such as the new drilling simulation suite.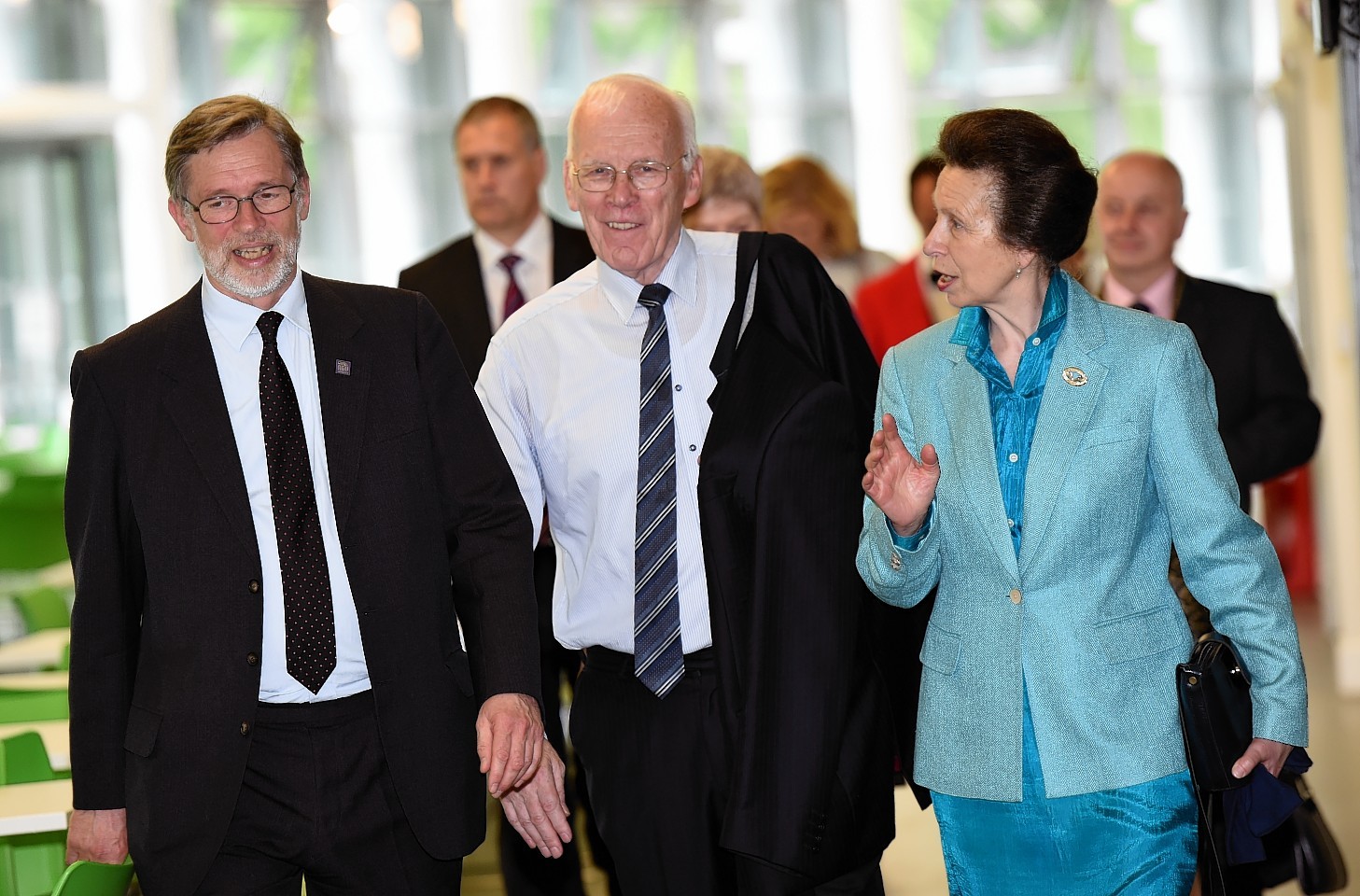 Professor Ferdinand von Prondzynski, principal of the university, said: "It was an opportunity to make her familiar with the range of things that this university does, and the impact that it has both here in Aberdeen and beyond.
"We took her around the building, showing her what we're doing with the health sciences – pharmacy in particular. We showed her the work that was being done in engineering and let her see the KCA Deutag DART drilling simulator we have here, which she indeed had a go of herself – very successfully.
"Her visit gives us a lot of potential to expand the reputation of the university further afield."
The Sir Ian Wood Building is also home to the university's new library and research institutes.
Sir Ian said: "It's very appropriate today to have her Royal Highness visit the university.
"She herself is the chancellor of three universities, so we had a lot of common ground to talk about there, she's very interested in student life and young people, and has a very large interest in Scotland and the north-east of Scotland.
"I didn't know about the request that the building might be named about me until fairly recently. I gave it some thought, as there are other things that might have been named after me that didn't appeal to me at all, but I've been the chancellor here for 11 years and I've been associated with the university for a long period of time, so I like the idea of something as worthwhile as this being named after me. I really felt very honoured."