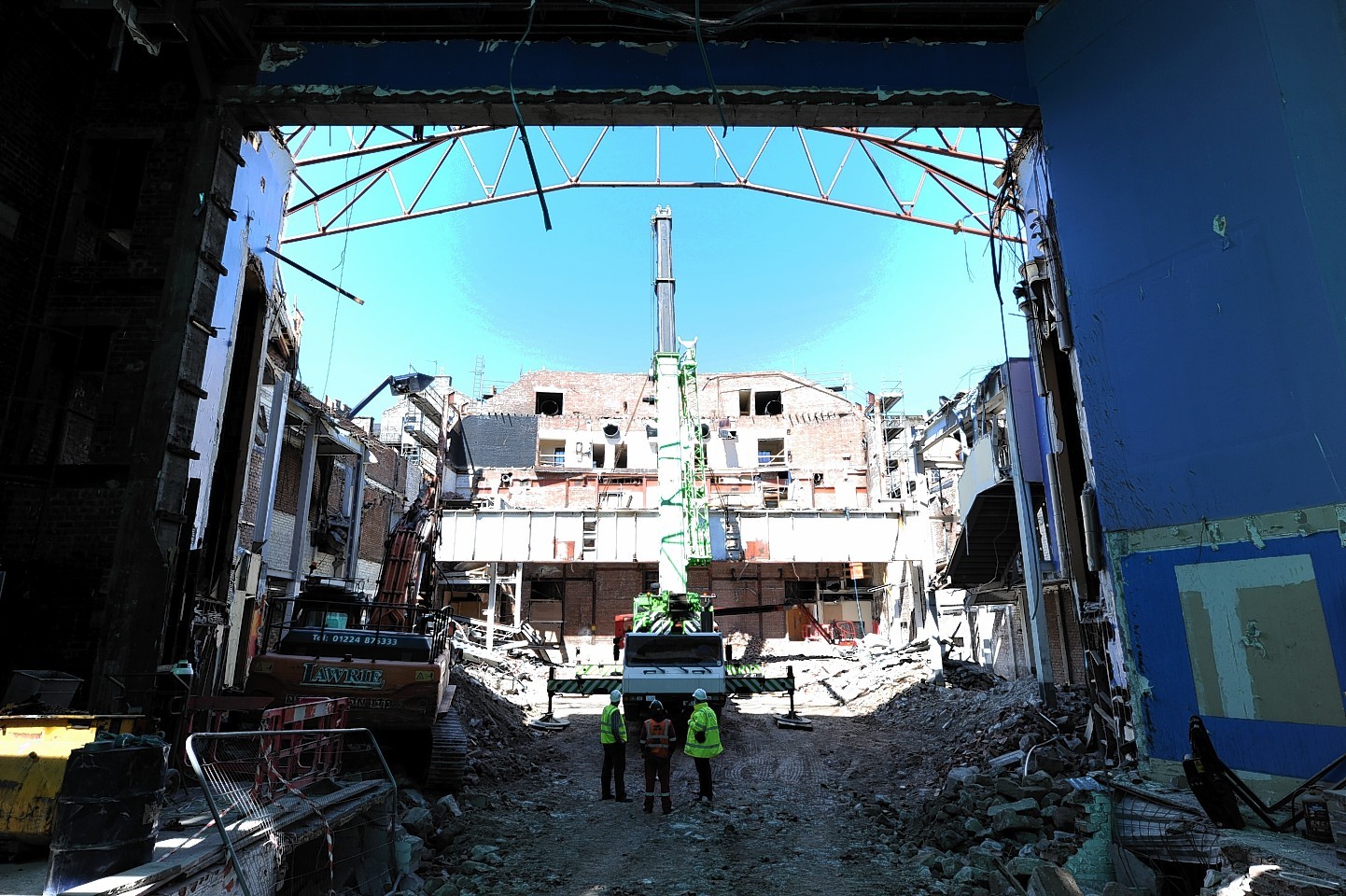 It is the end of an era for Aberdeen's historic Capitol Theatre.
Demolition at the rear of the iconic Union Street venue – renowned for its ornate interior – is now well under way.
The once popular music haunt, which hosted the likes of the Rolling Stones in its heyday, has been almost completely gutted inside.
Work began on Monday morning and is due to take 12 weeks.
Built in the early 1930s, the venue was described by the Theatres Trust as one of the UK's last prestigious supercinemas.
Plans by Knight Property Group (KPG) to transform it into a suite of offices were approved in September last year.
The project will include the removal of the building's signature auditorium – although its art deco front will remain.
Among those lamenting its loss as a music venue is Tom Simmonds of Aberdeen-based recording studio Captain Toms, who worked at the Capitol as a roadie in the early nineties.
He said: "The damage was really done when the stage and the seats were pulled out and it was turned in to a nightclub.
"I used to work there as a roadie when I was 16 – it was the first place that I saw Deep Purple.
"I was gutted when they did what they did to it."
Boasting one of the most lavishly decorated interiors of its day, the venue opened as the Capitol Cinema in February 1933 with capacity to seat more than 2,000 people in its auditorium.
In later years it enjoyed popularity as a music venue, peaking in the 1970s when it hosted the Rolling Stones and the Who.
The building closed in 1997 and reopened six years later, becoming the home of bar and nightclub Jumping Jaks.
Following another closure in 2009, it remained empty until the KPG plans were approved.
The new building will have room for 700 office workers across 75,000 square feet of space.
James Barrack, director of KPG, said the firm was working closely with contracted partners to make sure the venue is "brought back to its former splendour".