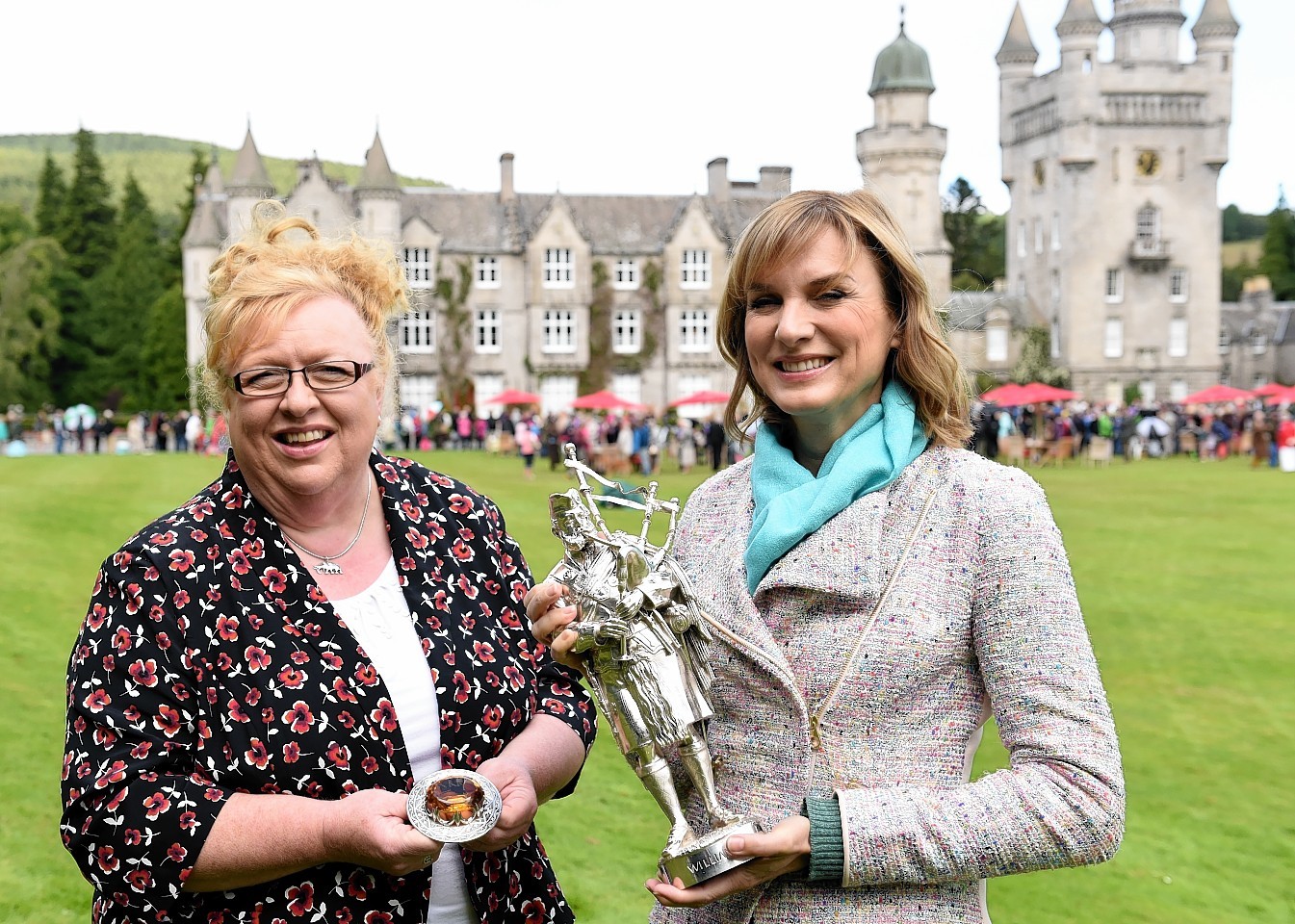 A statue and painting of the Black Isle piper who dedicated nearly 40 years to Queen Victoria will feature on the Antiques Roadshow this autumn.
The pieces – along with a stunning brooch of Prince Albert and the 50lb crystal that it was made from – were shown to the team yesterday by Balmoral Castle's housekeeper Sheena Stuart.
The silver-coated bronze statue of William Ross was shown at the same time as a colourful painting of the piper, who played for the monarch from 1854 to 1891.
Silver specialist Alastair Dickenson told the crowd they represented a 150-year-old tradition that still exists today – with a piper playing for the Queen at the castle every morning at 9am.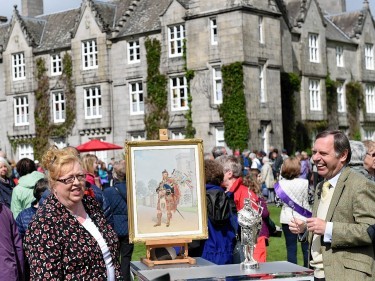 The statue is on public display within the castle, while the painting hangs in the piper's bedroom.
The 50lb crystal also wowed the crowd, especially when they realised that it was used to make an intricate brooch for Prince Albert.
The huge black stone was found by James Grant, and given to Queen Victoria – who paid him £1 for every pound in weight.
A small part of the Cairngorm stone was then used to create the silver brooch.