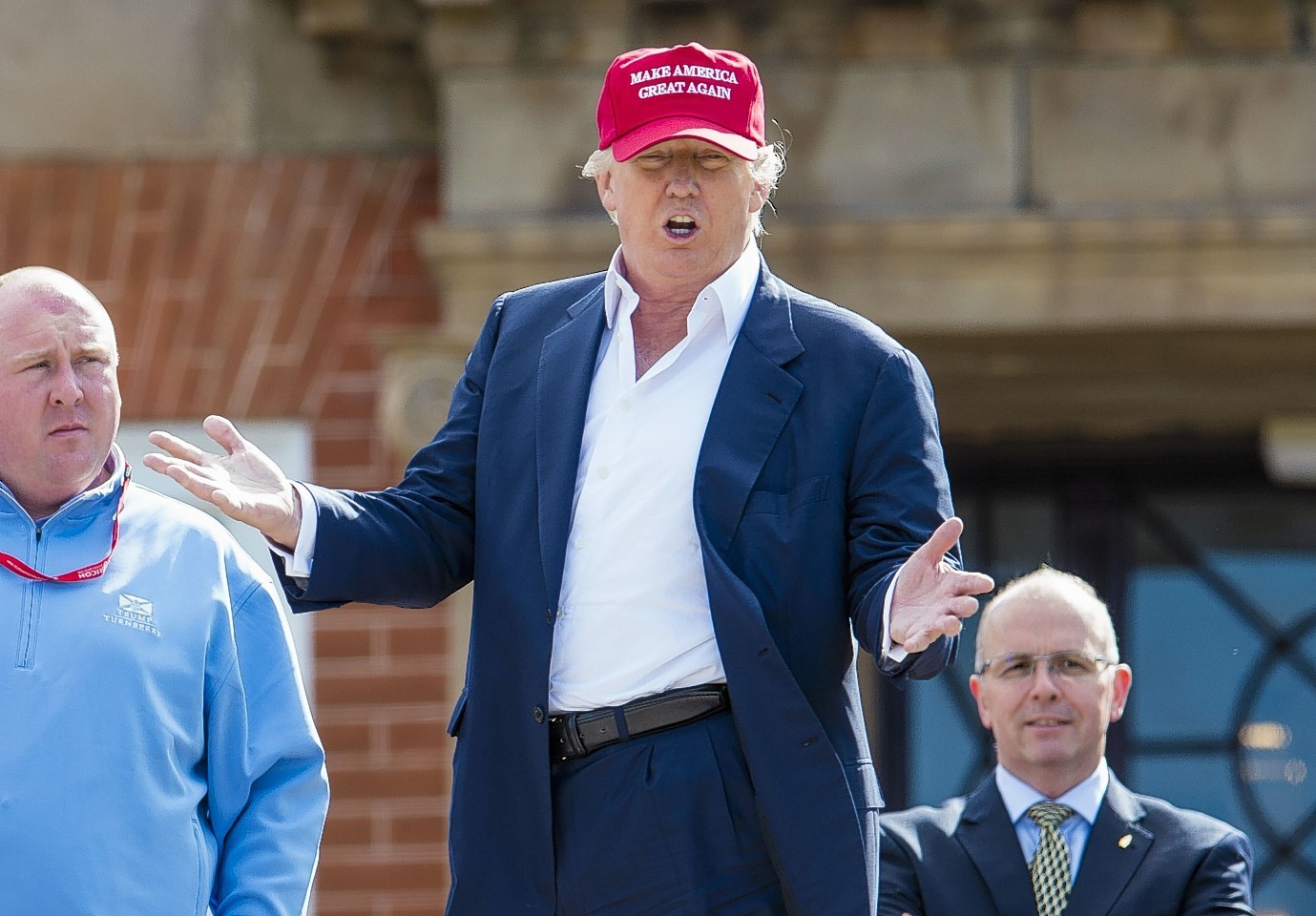 Donald Trump cancelled a planned visit to his north-east golf resort yesterday as he prepared to return to the US to resume his bid for the White House.
The billionaire was due to fly by helicopter to his Menie Estate course in Aberdeenshire but opted to stay at Trump Turnberry, which is hosting this week's Women's British Open.
Mr Trump, who has defied predictions to become a front-runner for the Republican nomination in the US presidential elections, is due to take part in a TV debate with the nine other candidates on Thursday.
On social media yesterday, he said: "Will be leaving Trump Turnberry tomorrow – place and Women's British Open are great. Will be back hitting hard tomorrow."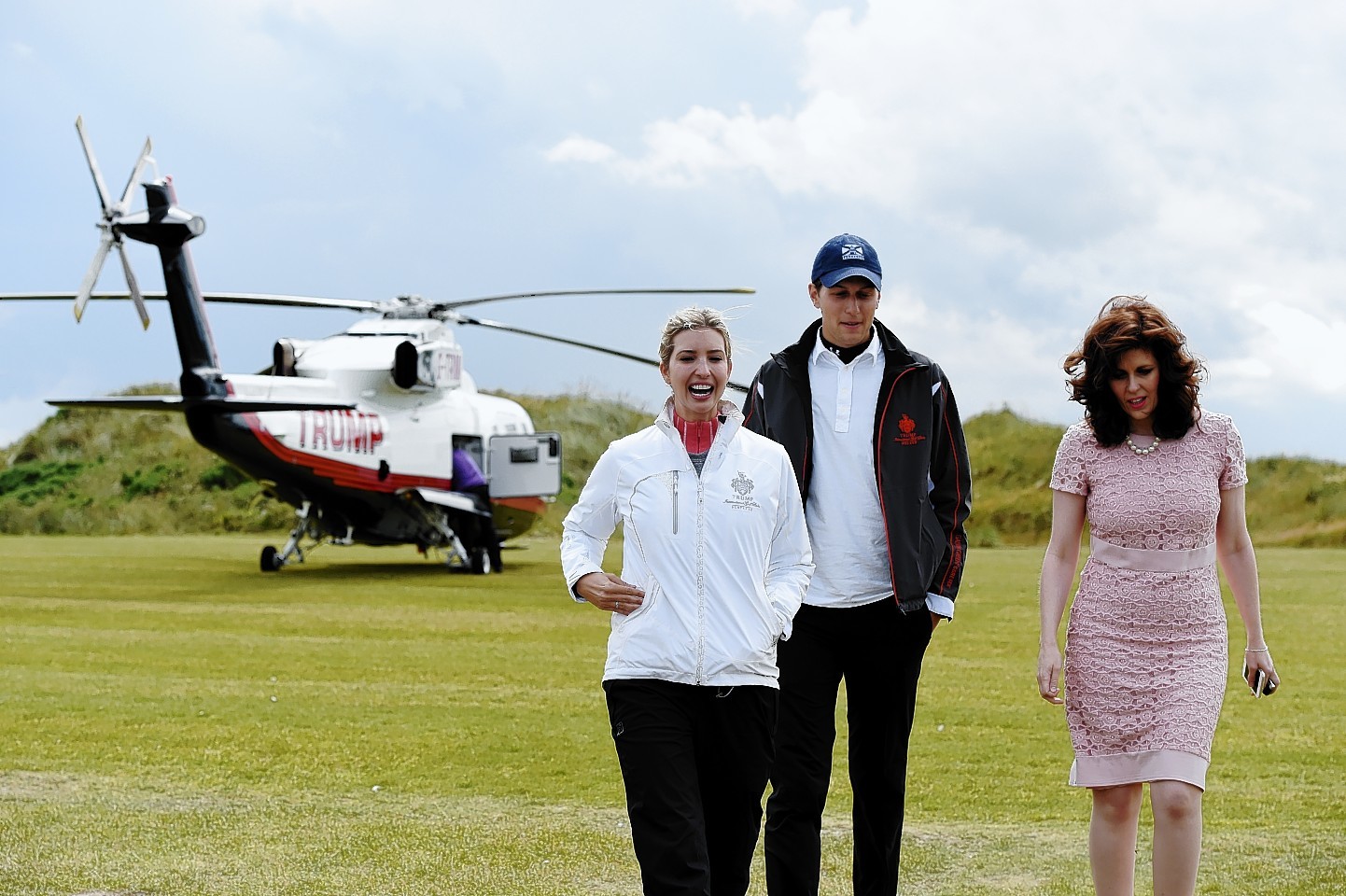 Ivanka Trump, the businessman's daughter, and her husband Jared Kushner, did fly to the Trump International Golf Links Scotland at Balmedie yesterday.
Asked to comment on her father's presidential campaign, she said they were "just here to play golf".
Mr Trump, who has provoked a storm of controversy in the US over comments he made about Mexican immigrants and an attack on rival John McCain's war record, was asked about the row when he spoke to the media as he arrived at Turnberry on Thursday.
Wearing a red campaign hat with the message "make America great again", he said: "In another poll I'm number one with Hispanics, I know you're surprised to hear that, but I said if I get the nomination I will win with the Hispanics."
He added: "Illegal immigration is a huge subject in the United States and I brought it to the fore, and everyone is thanking me for it. I think that's one of the reasons I became number one in the polls."
Earlier this month the Professional Golf Association of America announced it had been "mutually agreed" that the Grand Slam of Golf, a 36-hole event contested by the year's major champions, would not take place as scheduled at Trump National in Los Angeles on October 20 and 21 after his controversial campaign statements.
He said that his presence at Turnberry, however, would not detract from the Women's Open.
"I think it's going to be great, everyone has asked me to be here. I love Turnberry, we've done a lot of work here and we have the women's British Open here, and it's going to be a really exciting weekend."