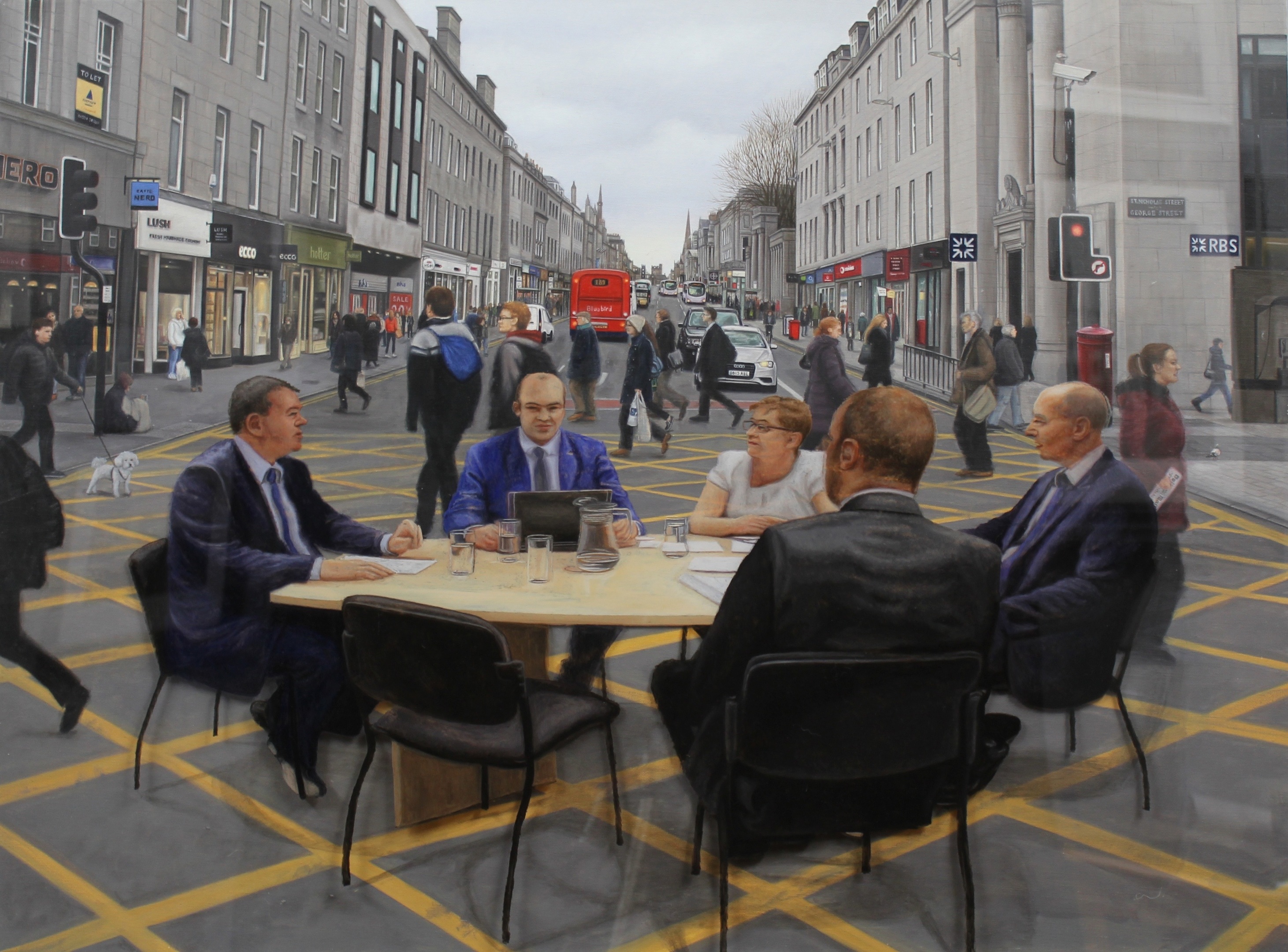 An Aberdeen artist will have her work displayed in the Scottish Parliament later this year.
Nicole Porter, a master's student at Gray's School of Art, has spent the last year exploring art's role in politics.
The former Ellon Academy pupil, who runs her own studio in King Street, currently has work on display in Aberdeen City Council's Town House debating chamber.
Her latest piece – In the thick of it – combines canvas with glass, will be hung in the art school from Friday as part of the final year graduate show.
And now, the painting has been scheduled to be hung in the auspicious surroundings of Holyrood, Edinburgh, in December.
The 29-year-old – who has the support of Gordon MP Alex Salmond – said the turbulent political environment of last year's referendum inspired her to explore the role art could play in politics and in recording historical events.
She said: "I was trying to come up with a way of putting together both sides of the argument.
"I was also keen to look at the idea this could be used as an artefact for future generations.
"The course has been running for the past year so all my work has been going towards this."
As part of the project, Ms Porter has put together a range of pieces – including Coallusion, a piece merging all five UK party leaders heads together.
She added: "The challenge with this latest piece is that part of it is on canvas, while the other section is on glass.
"The viewer sees themselves in the reflection, which – when it's displayed in the town House and parliament – almost brings their role into play.
"This will shift when it's the public getting the chance to view it, when it will be more about their role in electing these representatives."
Ms Porter has also stressed both the Town House and the Holyrood display will help underline the importance of culture to politicians.
She added: "I'm glad I have achieved this, I think by placing these art works in these places acts a reminder that culture should be on politicians' agenda."