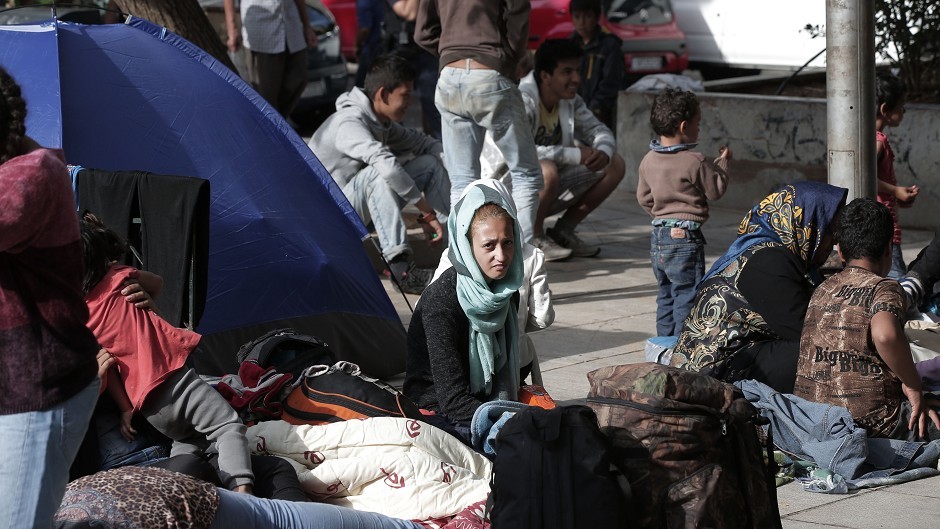 Aberdeenshire Council has committed to housing 50 refugee families fleeing war-torn Syria.
The full council yesterday debated an emergency motion put forward by Labour councillor Alison Evison.
She called for the north-east local authority to "contribute to the vision of a Scotland where refugees are able to build a new life".
The motion was unanimously backed by members.
North Kincardine representative Mrs Evison said: "Local councils like Aberdeenshire Council must play a full part in responding to the crisis and we are making plans to accommodate up to 50 refugee families, but we remain ready to respond as required.
"Our plans will also be developed in conjunction with Community Planning Partners so the families integrate into the community and get the support they require."
Councillor Jim Gifford – leader of the opposition Aberdeenshire Alliance – said: "We are happy to support in principle the offer to genuine refugees but we need to be clear how we plan to do that."
He asked for the council write formally to the UK and Scottish Governments asking for financial backing, and that a report be submitted to a future meeting of full council setting out more details of the support given to refugees in light of the pressure on the council's housing waiting lists.
Independent councillor Paul Johnston added: "I welcome the notice of motion. Our communities expect us to make plans to play our part in supporting Syrian refugees."
And SNP councillor Linda Clark drew the debate to a close by saying Aberdeenshire would welcome the families who are fleeing for their lives. She said: "This is not about people looking for a better life, it's about them looking for a life."
Earlier this week Aberdeen City Council announced plans to support around 100 refugees fleeing Syria.