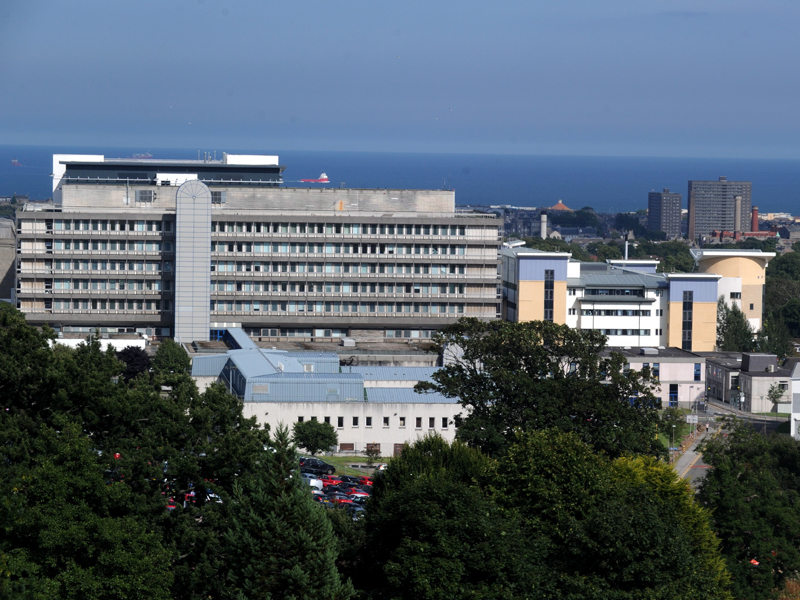 Fears have been raised about the "massive" traffic impact of multimillion pound plans to build a new hospital and care centre by Aberdeen Royal Infirmary.
Local councillor Bill Cormie said he had been contacted by dozens of concerned constituents about the effect of new facilities proposed for NHS Grampian's Foresterhill campus.
The health board has lodged a pre-application notice with Aberdeen City Council for 10 projects at the site, including the Baird Family Hospital, a new ANCHOR cancer centre and 110 homes for staff.
There will also be a six-storey car park built at the site to ease parking pressures, backed by a £10million donation from oil services businessman Sir Ian Wood.
Mr Cormie praised the proposals as "superb", but said many local residents remained concerned about the traffic implications.
The SNP councillor for Midstocket and Rosemount said: "There's huge concern up there because we are moving all the traffic from the east across to the west.
"There will be 110 houses at Burnside Avenue which will have a massive effect.
"It's all good news, we're lucky to have it within the city, but obviously it causes problems for constituents.
"I've had dozens of concerned residents getting in touch regarding parking. They feel existing problems are going to be exacerbated."
An Aberdeen City Council spokeswoman confirmed that a transport statement and transport assessment was being carried out.
She added: "A full scoping exercise for the proposed project has been carried out with representatives of NHS Grampian and traffic and accessibility issues have been discussed in detail as part of this.
"The representatives of NHS Grampian and they are submitting scoping studies for each of the projects.
"We will be working with them to come to an agreement of the likely impact of each development to support the various applications and they will form part of the supporting documents for each development."
An NHS Grampian spokeswoman said: "Our long term plans for the Foresterhill Health Campus will transform the site and provide state of the art facilities for the people of the north-east.
"Such a significant change may mean some traffic disruption during construction. We are keen to minimise this and work with our neighbours to address their concerns.
"We have already held public involvement events about the Baird Family Hospital and ANCHOR Centre and our planned multi-storey car park, giving local residents a chance to ask questions.
"We will continue to hold these events as the plans develop. We also look forward to working with our local authority partners."