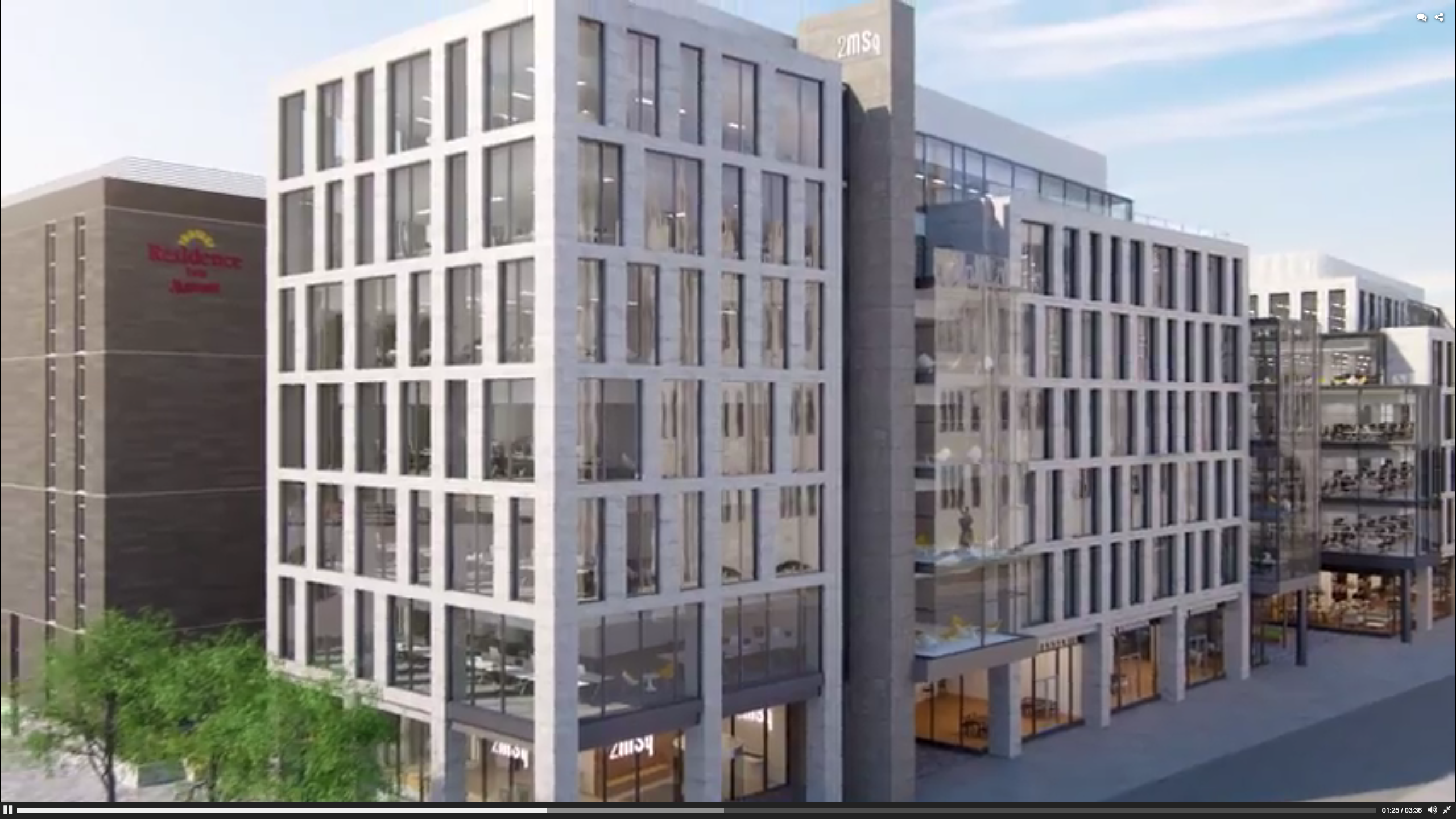 A bizarre row has erupted over the ongoing Marischal Square saga after objectors complained about the recent handling of their petition.
Critics of the controversial £107million scheme wrote to council leader Jenny Laing after petitions committee convener Alan Donnelly's alleged "personal attacks" and "rude" conduct during their meeting last month.
But Labour group leader Ms Laing passed on responsibility to Conservative group leader Ross Thomson – a prominent critic of the development.
Now Mr Thomson has now had to report Mr Donnelly to party chiefs – a move branded "mad" by leading critic Bill Skidmore.
Opponents gathered more than 400 signatures on a petition calling for a meeting with the city council's finance committee to discuss the financial arrangements for the 35-year lease deal with site owners Aviva.
But their hopes were dashed when councillors on the petitions committee said the meeting would not take place.
Mr Skidmore said: "It's mad that this is a councillor acting as a convener of a council committee and the leader of the council won't look into the complaint.
"The fact of the matter is the council does not want to expose themselves to public scrutiny."
Ms Laing said in her letter to Mr Skidmore: "As Councillor Donnelly is a member of the Conservative group it is for Councillor Thomson, group leader of the Conservative group, to investigate any alleged drop in standards by one of his own group members and apply appropriate sanctions."
She added she would be happy to meet with him and finance convener Willie Young to discuss his concerns.
Last night Mr Donnelly dismissed the complaint against him, and said: "He (Mr Skidmore) has had his say and I don't really know what more he can be given.
"He's complained to everyone that will listen and won't accept that things were done transparently. He's even rubbished an Audit Scotland report.
"I don't see why this is a party matter but if I have to go to the Conservative party then so be it."
Mr Thomson added: "We have received a complaint that the party takes very seriously.
"We have launched an investigation but it would be inappropriate to comment further."
Ms Laing could not be reached for comment last night.