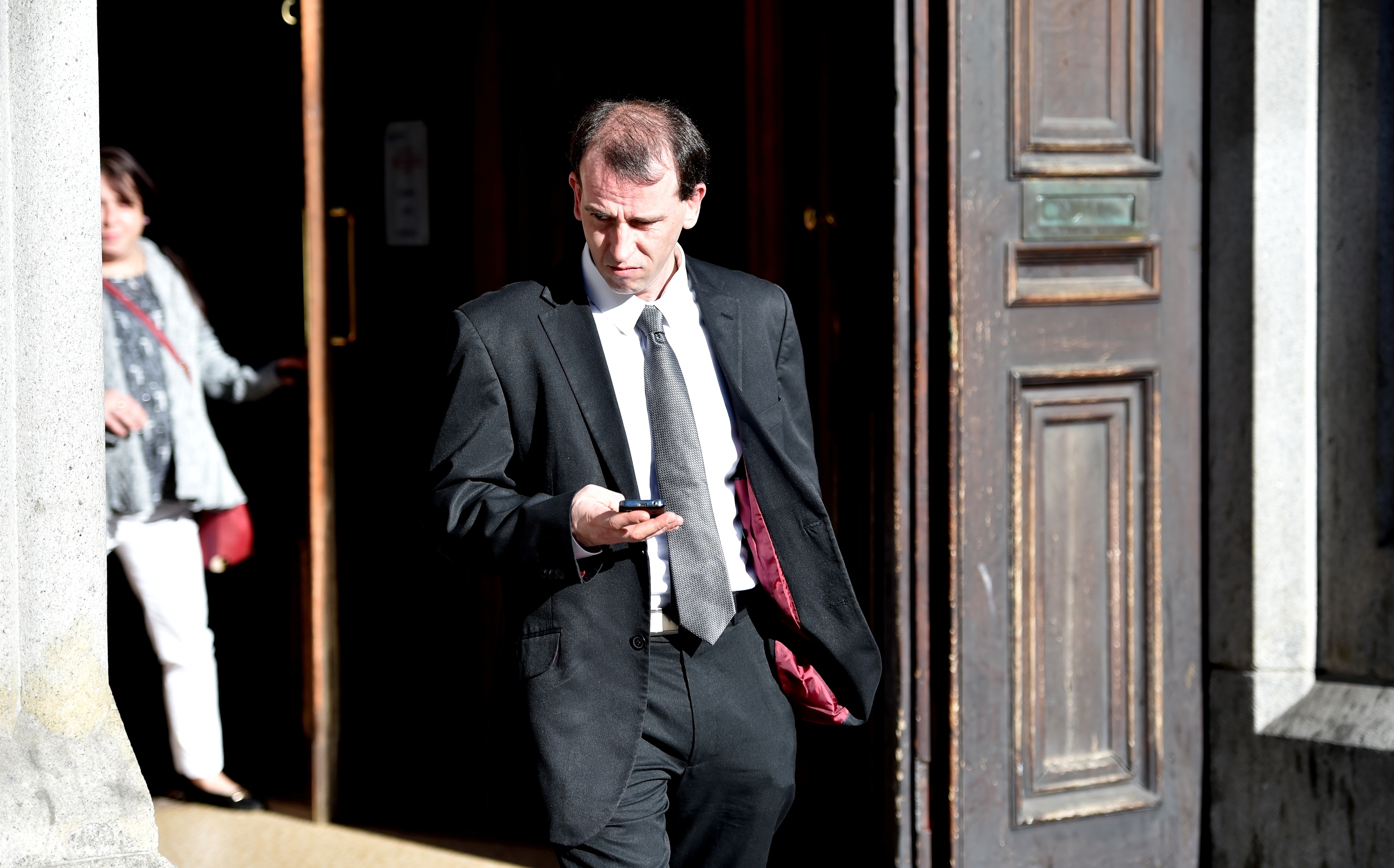 A man has been fined for brandishing a knife to a group of youths terrorising his family.
John Burke was trying to defend himself when he stepped outside his home in Northfield with the black handled kitchen knife.
The 40-year-old had been watching as the gang relentlessly tormented his wife nearby.
The youths were shouting and swearing, brandishing poles and garden hoes and throwing bricks and stones at his house.
After a few minutes, father-of-one Burke went outside with the weapon, hoping to scare the youths off.
However, the sight of the knife aggravated the gang further and Burke was approached by one young man who started to swing a garden hoe at him.
At that point Burke threw the knife to one side and picked up a broom to try to fight his attacker off. It was only when both the broom and hoe snapped that the altercation stopped and the gang left his home.
Yesterday Burke appeared at Aberdeen Sheriff Court and admitted acting in a threatening and abusive manner on October 20 last year.
The court heard that following the incident, which took place in his garden at 47 Heathryfold Place, Aberdeen, Burke called the police and he was arrested for taking the knife out into his garden.
Representing the first offender, solicitor Neil MacRobert said his client made a stupid split second decision to pick up the kitchen appliance.
He said he never intended to use the knife, which was obvious as he threw it away when things became physical.
Sheriff Graham Buchanan said he was considering admonishing Burke for the incident, but had to treat crimes involving knives with a degree of severity. Burke was fined £225.