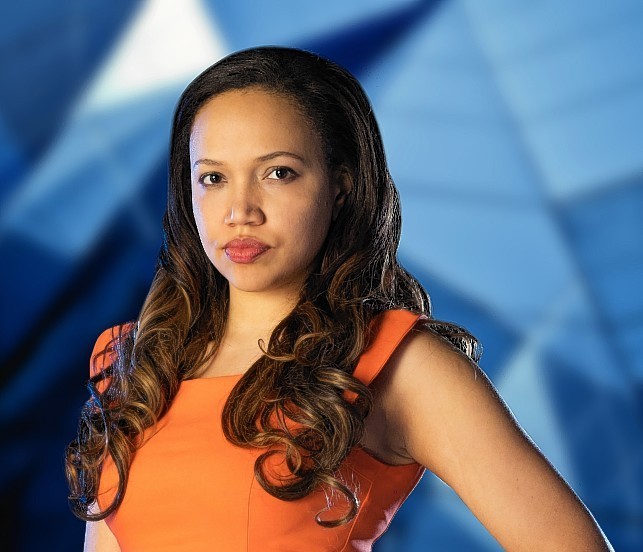 Aberdeen business woman Aisha Kasim has been fired by Lord Sugar after leading her team in the second episode of the series.
Lord Sugar's wannabe business partners found themselves in a lather in tonights' episode as they create and brand their own shampoo.
Aisha was in charge of the girls, with the teams on tonight's episode split by gender.
Salon owner Charleine Wain went head-to-head with the hair extension entrepreneur and inventor of a heated hair bun, for leadership of the girls, but Aisha's experience won out.
The 17 remaining candidates in the reality television show battled for Sir Alan Sugar's attention and approval at the cactus room of London's Barbican Conservatory.
The two teams were tasked with also creating a digital billboard and 30-second TV advert alongside branding that highlights the shampoo's USP – cactus seed oil.
The teams also had to pitch their product to industry experts before Lord Sugar decided who would get the chop.
The boys selected Richard Woods, director of a digital marketing agency for eight years, but who Baroness Brady branded as like someone who had "bought a management book and read it cover to cover before coming here".
Brett Butler-Smythe suggested the tagline, "Live life rough then make it smooth", while Scott Saunders struggled with both the spelling of cactus and desert. They eventually settled on the name "Western – for Desert Dry Hair".
Taking their cowboy shoot-'em-up suggestion lightly, Joseph Valente put his gardening skills to good use by utilising a bucket and watering can for the boys' soapy billboard shoot.
Over on the girls team, dictatorial Aisha accepted her team's plan to target the "grey pound" or over-50s market but hired two unsuitable 20-something models for her billboard campaign.
Luckily good sport Ruth Whiteley was willing to get into the spirit of it as she became the face of "Desert Secrets" and their cactus-flower bottle.
Inevitably, when the other half of the teams tackled the TV adverts, their brand continuity went from bad to worse.
And a dry pitch from one team and a tongue-tied delivery from the other had industry bosses wincing as nerves took over.
In the end the boys were named winners and out of Aisha's losing side, she as the project leader was selected by Lord Sugar to go home.