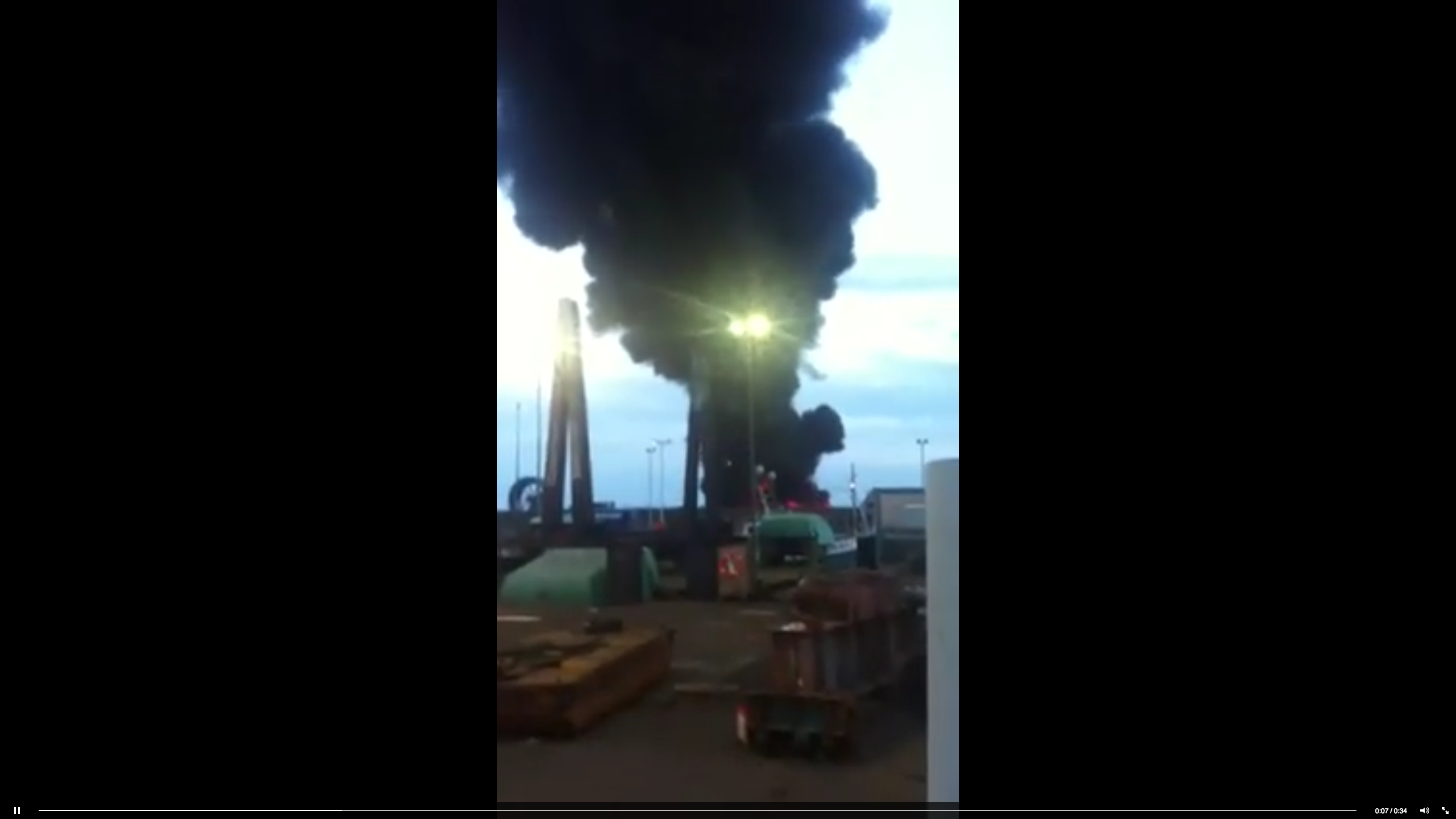 Fire crews have brought a large blaze at Peterhead harbour under control.
Several polystyrene blocks were on fire, spilling plumes of thick black smoke hundreds of feet into the air about the north-east port.
Two fire crews from Peterhead were called to the scene at an industrial unit in the Greenhill Road area of the harbour.
A spokeswoman for the fire service said: "We believe the fire was caused by polystyrene blocks going on fire. It seemed worse that it was and the fire is now under control."
A police spokesman confirmed that the area around the fire was closed and access to the harbour was temporarily restricted.
Hundreds of local people gathered near the Queenie Bridge and the ship lift to watch the fire fighters battle the flames.