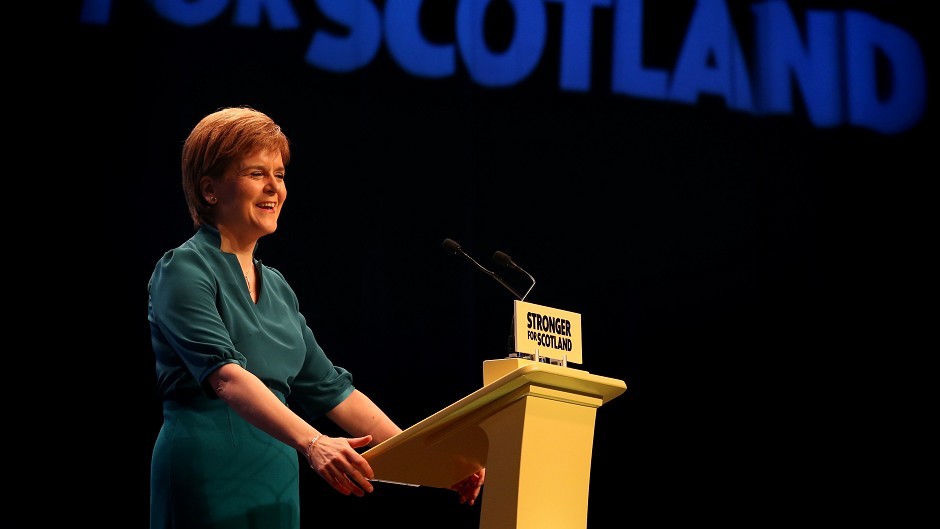 It is lucky the 81st annual SNP conference in Aberdeen took place in such a large venue – it was needed for the giant elephant in the room.
Despite a brief mention in the First Minister's opening address, there was little talk of a second referendum on independence.
It was clear many delegates wanted it discussed – indeed, it was their prime issue – but the SNP hierarchy made every effort to shut any whisper of it down.
The conference, they wanted to make clear, was about the future, not the past.
This is an understandable attitude for Nicola Sturgeon and her staff.
Her party is riding high in the polls after their overwhelming victory in June – but she is keen it does not rest on its laurels.
There is a tremendous amount at stake for her and her members at the Scottish Parliament elections. Anything other than an overwhelming victory will, because of the SNP's powerful position now, be spun as a defeat.
The vote in May will also be the first time Sturgeon has stood to be elected First Minister – and she will be keen to get a strong mandate.
But there is also a more subtle point – that without the continued momentum of the SNP, the independence question will falter and a second referendum will be less, not more, likely.
It remains to be seen if the practical silence on the issue can be maintained over the next two days.
What is clear from the first day of the conference, however, is that Sturgeon wants to hush talk of a referendum until the SNP has the strength to actually demand one.