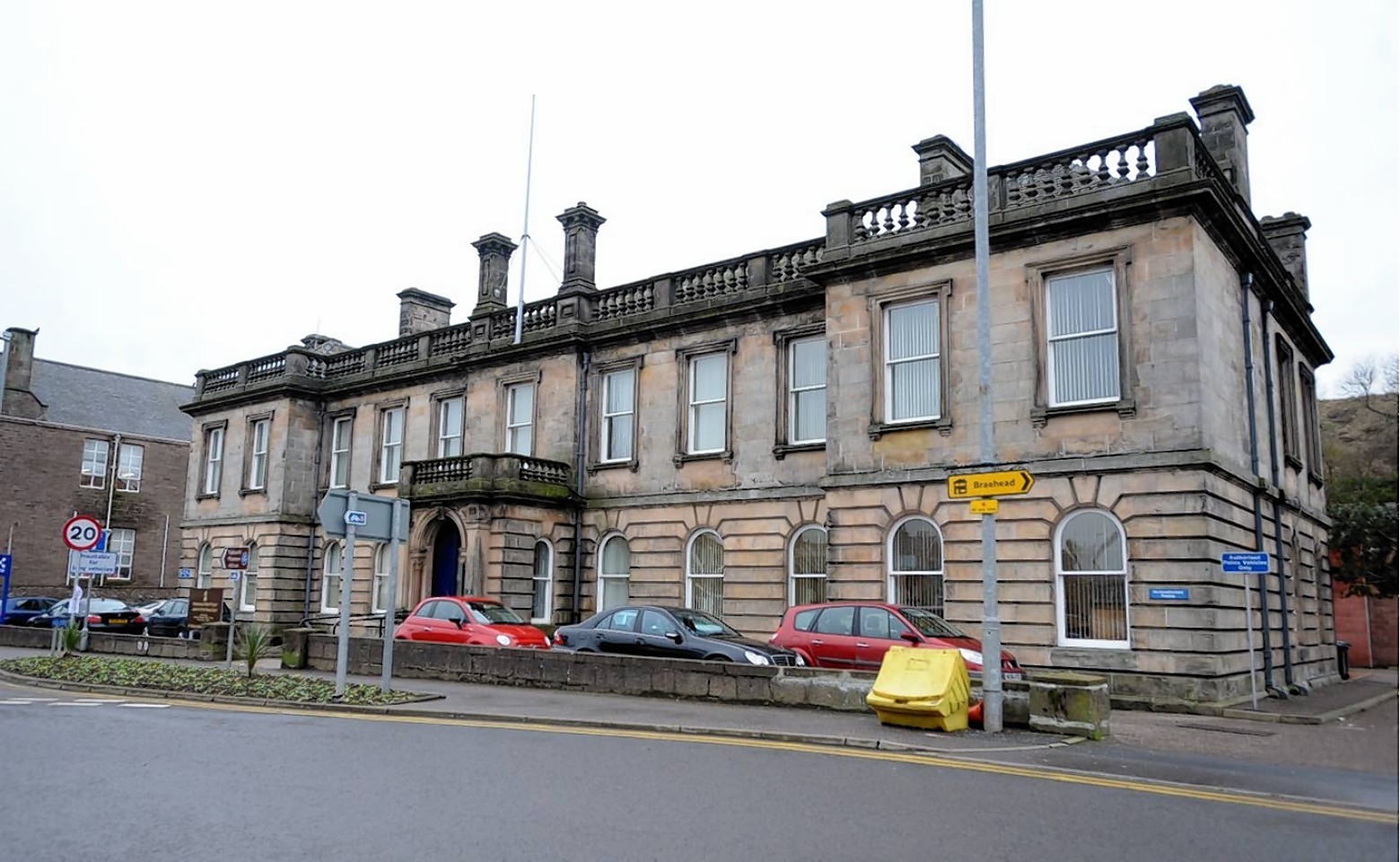 The doors of a former north-east courthouse will be thrown open next month to give people the chance to have their say on its future.
The B-listed Stonehaven Sheriff Court closed its doors in May last year, and now residents are being asked for their views on its next use.
Stonehaven Town Partnership – which was granted £12,600 funding to look into the potential of the building earlier this year – hope to inspire some ideas by giving people a peek inside during two open days.
During the events, the group will explain the plans so far and discuss what options there may be for the prominent building.
But in the hope of attracting as many visitors as possible to share their ideas, the STP has also organised some fun activities to get people through the doors on December 4 and 12.
The public will be able to see the oil jail cells, dating back to 1767, the record rooms and the main court room.
Other rooms will contain art displays and craft stalls, musical performances and a history of the prominent building, which stands at the corner of Dunnottar Avenue.
David Fleming, of the STP, said: "As soon as you ask people what should be done with the court building, they say 'I've never been in there'.
"So to drag them in and find out their ideas, we thought we could organise some fun – there's all sorts of things going on.
"We want to get people into the building and get them enthusiastic about it.
"There are three or four organisations that are interested in being in the building, but we still need some more. Anyone who is part of an organisation that can occupy some of the court should get in touch."
Ideas put forward so far include converting the front section into offices for local groups, and the smaller courtroom into a heritage centre.
The main court room could also be used for filming, public debates or mock trials – like the one that pupils from Mackie Academy will be taking part in during the open days.
The fun on December 4 will run from 4pm to 9pm, and there will be mulled wine and nibbles. On December 12, the court will be open from 10am-3pm and there will be some child-friendly festive treats.