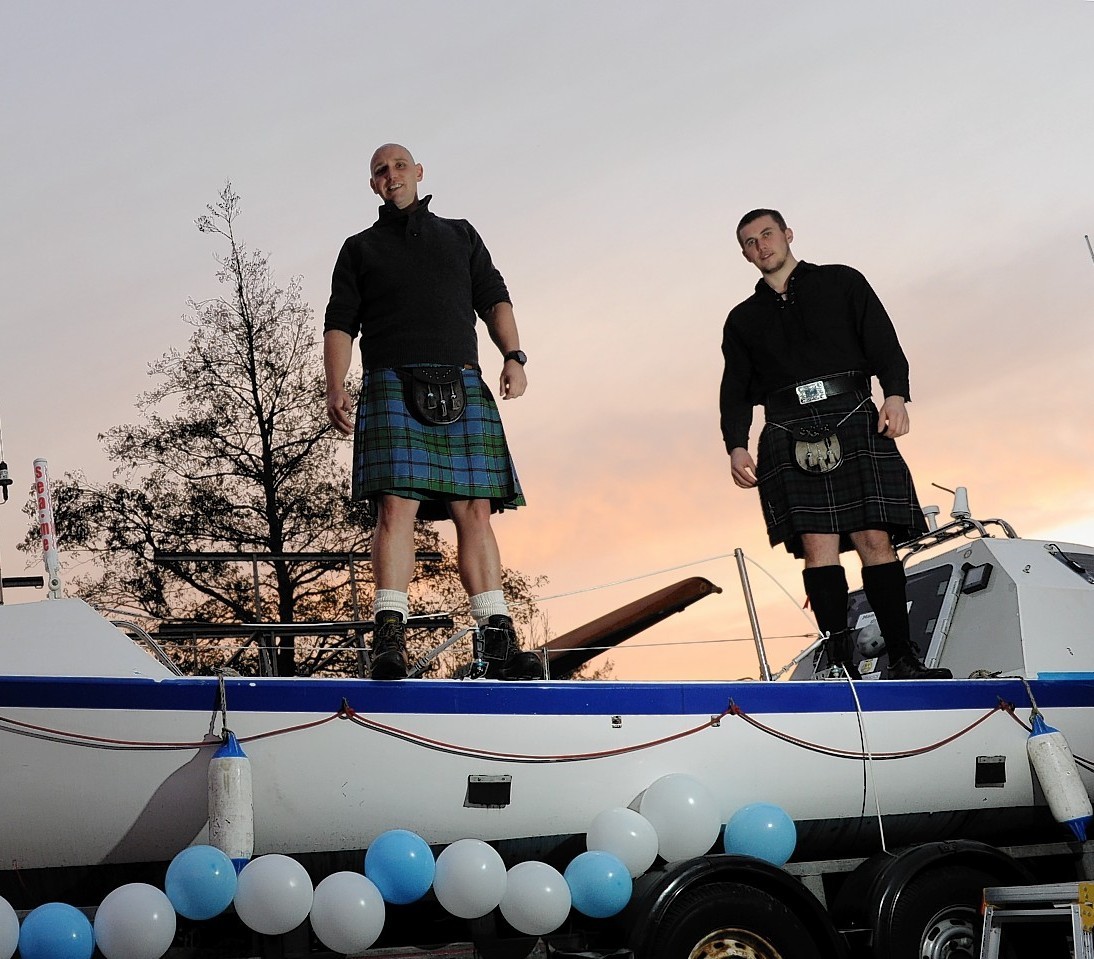 An intrepid north-east duo are making their final preparations for a 3,000-mile row across the Atlantic in the name of a north-east children's charity.
Robert Strachan and Duncan Adamson Brown will depart for La Gomera in the Canary Islands next month to embark on an adventure across the Equator to the Bahamas as part of the Talisker Whisky Atlantic Challenge.
The athletes from Torry – who have raised funds under the guise of "Rowing for Rascals" – have already raised an impressive £3,000 for the Archie Foundation.
The charity helps support the Royal Aberdeen Children's Hospital and the youngsters being treated there.
Mr Strachan and Mr Brown are also raising cash for Great Ormond Street Hospital.
The pair – both of whom are personal trainers at Aberdeen's Pure Gym – were inspired to take on the epic venture in their vessel, Papa Delta, after watching a DVD of James Cracknell and Ben Fogle take on the feat in 2005.
Speaking yesterday, Mr Strachan said he was ready to relish in the challenge – which could see the duo battling huge waves and treacherous conditions.
The 34-year-old added they would be totally cut off from the outside world, only equipped with a GPS for emergency situations.
He said: "Once the exam (RYA Yachtmaster course) is finished, that will be us pretty much set. You just have to try and think about what you need. We are just trying to focus on the training.
"Hurricane season finishes on the 30th [of November] in the Caribbean, so hopefully that will all be over with. But there are going to be rough seas a lot, you get some pretty scary squalls, high winds and massive waves.
"We have basically packed for 60 days. It is getting to the stage now where everything is in place.
"We have both been out in the North Sea a couple of times and we have both got backgrounds in rowing as part of the Aberdeen Boat Club.
"It has been a three year project, it has been a challenge fundraising for the actual boat. It has been hard work and pretty full on."
He expects the journey to last two months, however it could take anywhere between 40 and 100 days to complete.
The pair have even put on a few extra pounds each, so that their bodies have more fat to burn during the trip – which could save them digging into food reserves.
They will depart on December 15.
The Rascals are still seeking donations to their chosen causes, which can be made at:
http://uk.virginmoneygiving.com/fundraiser-web/fundraiser/showFundraiserPage.action?userUrl=Rowingforrascals&pageUrl=3&isTeam=true