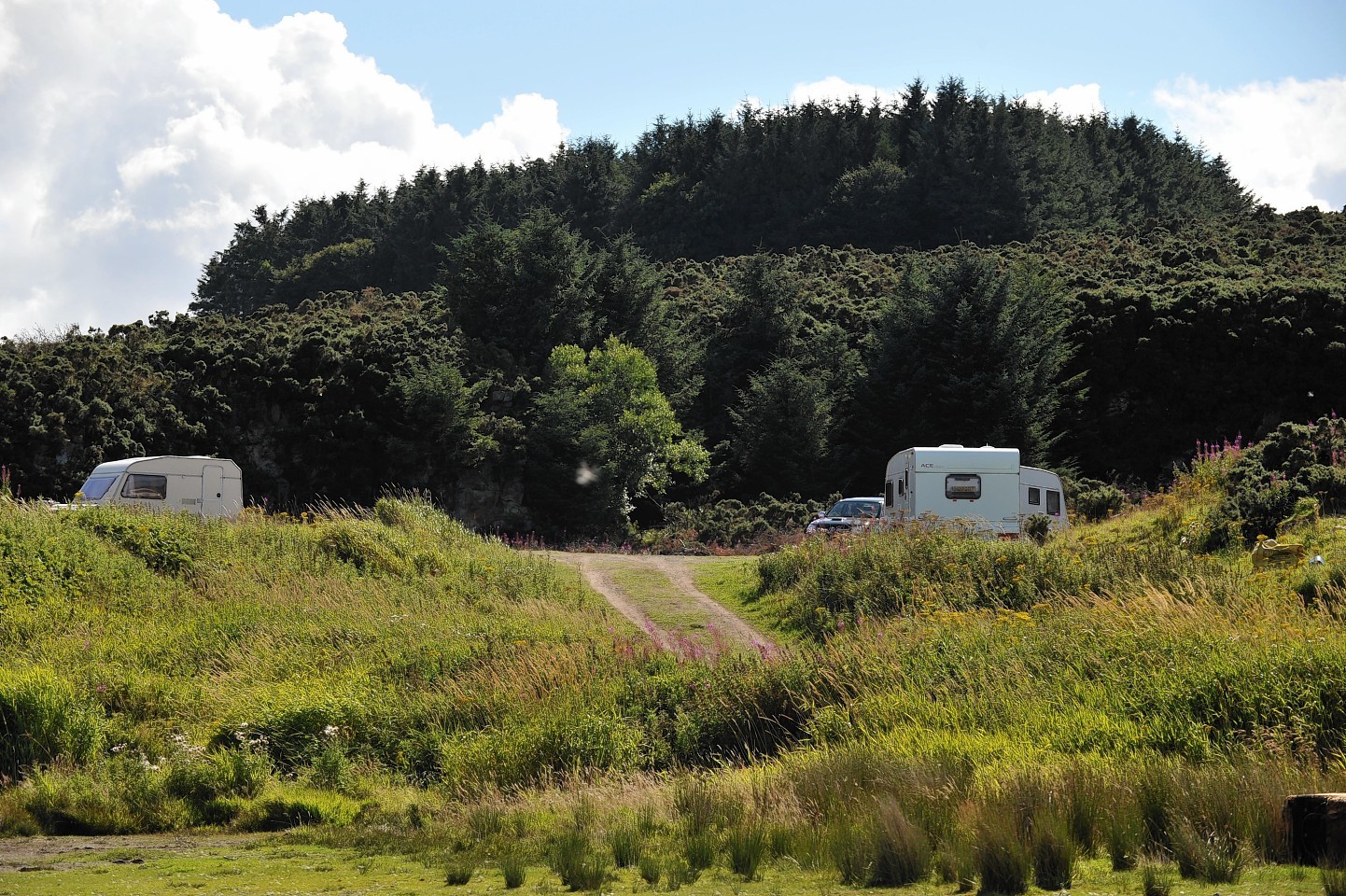 Aberdeenshire Council has singled out a disused quarry in Buchan to become the only official gypsy traveller camp in the region.
Apart from an official encampment within Aberdeen's Clinterty site, there are no camps for travellers anywhere else in the north-east.
Two potential sites were brought before the council's traveller committee yesterday – one at Aikey Brae near Old Deer, and another at Laurencekirk.
The committee however controversially blocked the Laurencekirk proposal.
The chosen stopover site at Aikey Brae – a historical travellers' meeting place – will cost the council an estimated £350,000 and would have space for 14 caravans.
Central Buchan councillor Jim Ingram, who sat in the public gallery during yesterday's meeting, reacted angrily to the decision.
He said he had a duty to be guided by local opinion – and questioned the wisdom of a committee which had no representation from the area around Aikey Brae.
He said: "The views of the local community should be given reasonable weight.
"There have been a couple of consultations over the years and they came out – it's fair to say – 99.9% against the site at Aikey Brae for a variety of reasons.
"As a local member I feel answerable to the people who have elected me. I was disappointed by the meeting because the makeup of the committee contained two members from Laurencekirk but no members from Central Buchan.
"Take politics out of it – I want to do the best for Central Buchan and I will be listening to the local community going forward on this. I already have severe reservations."
Fellow SNP councillor Allan Hendry, chairman of the gypsy-travellers sub-committee, explained: "The reason Laurencekirk was rejected was basically because three members come from the area and there were concerns regarding traffic impact in particular.
"There is still a long way to go. It is very difficult. We have got to find somewhere for them to go to. We can't continue the way we are."
The proposal will go before the Buchan area committee for comment and then onto a full meeting of Aberdeenshire Council.
If backed, a formal planning application for Aikey Brae will be lodged.