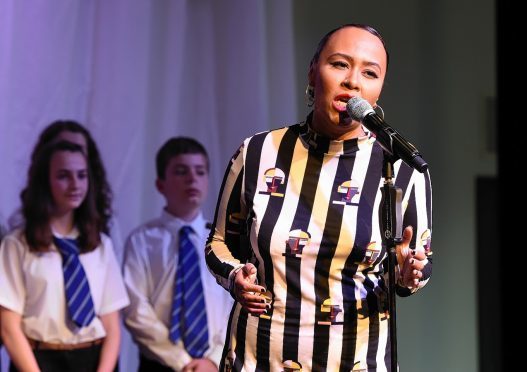 A chart-topping musician surprised locals in her Aberdeenshire hometown yesterday after jetting in for a performance in front of hundreds of pupils.
Emeli Sande officially opened the £37million Alford Community Campus with a performance of her hit song 'Read All About It' before being backed by the school's choir for a rendition of 'Next To Me'.
The award-winning musician has had three number-one singles whilst her album, Our Version of Events, was one of the top selling UK albums of 2012.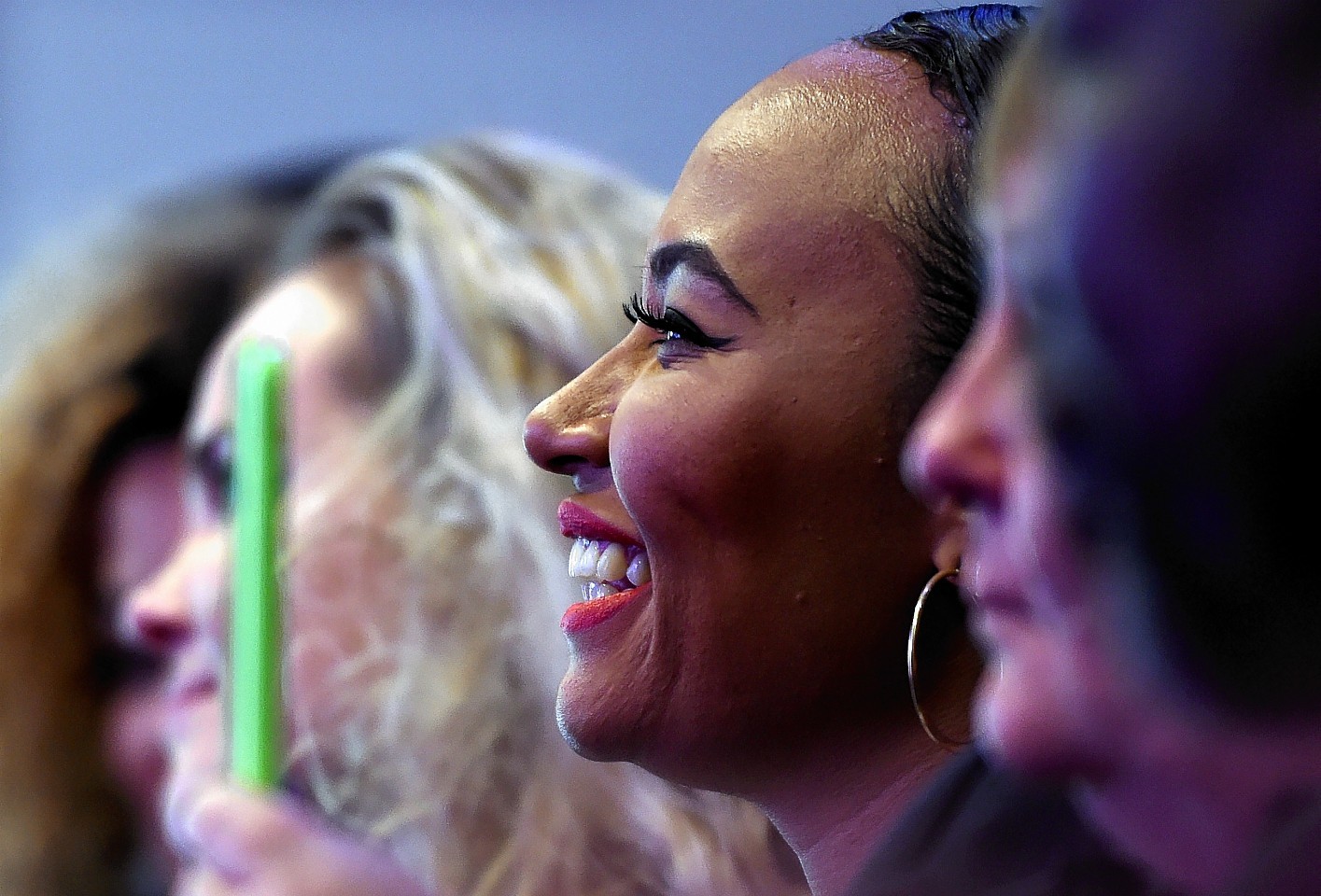 The 28-year-old also performed at both the opening and closing ceremonies of the 2012 London Olympics.
But the superstar went back to her roots yesterday to officially open the replacement of her former school, Alford Academy, which welcomed pupils through its doors last month.
Emeli's dad, Joel, is a teacher at the school and leads the school choir.
In addition to her special performance, the singer also donated a baby grand piano to the school and unveiled a plaque alongside Aberdeenshire provost Hamish Vernal to mark the opening.
The campus on Greystone Road replaced the village's two aging schools and has capacity for 960 pupils.
It includes a theatre, gym, sports hall, all-weather and grass playing fields and dance studio for the community to enjoy.
So far more than 3,000 people have used its facilities.
Moira Milne, head of Alford Academy, said the staff had tried to keep Emeli's visit a surprise.
"We have known about it for a few weeks but we kept it really quiet. What a treat. It was just amazing," she said.
"We had a 200-strong choir singing with her today. It is heartening that Emeli came back. We appreciate her time."
The teacher, who has been at the school since 1990, added: "I am amazed at how quickly everyone has settled in – pupils just came in and got on with it. Staff are just loving it and the community are as well, it has been busy.
Mr Vernal said: "This is the latest campus to be unveiled in Aberdeenshire and brings education, leisure and cultural facilities together for the whole community and visitors to enjoy."