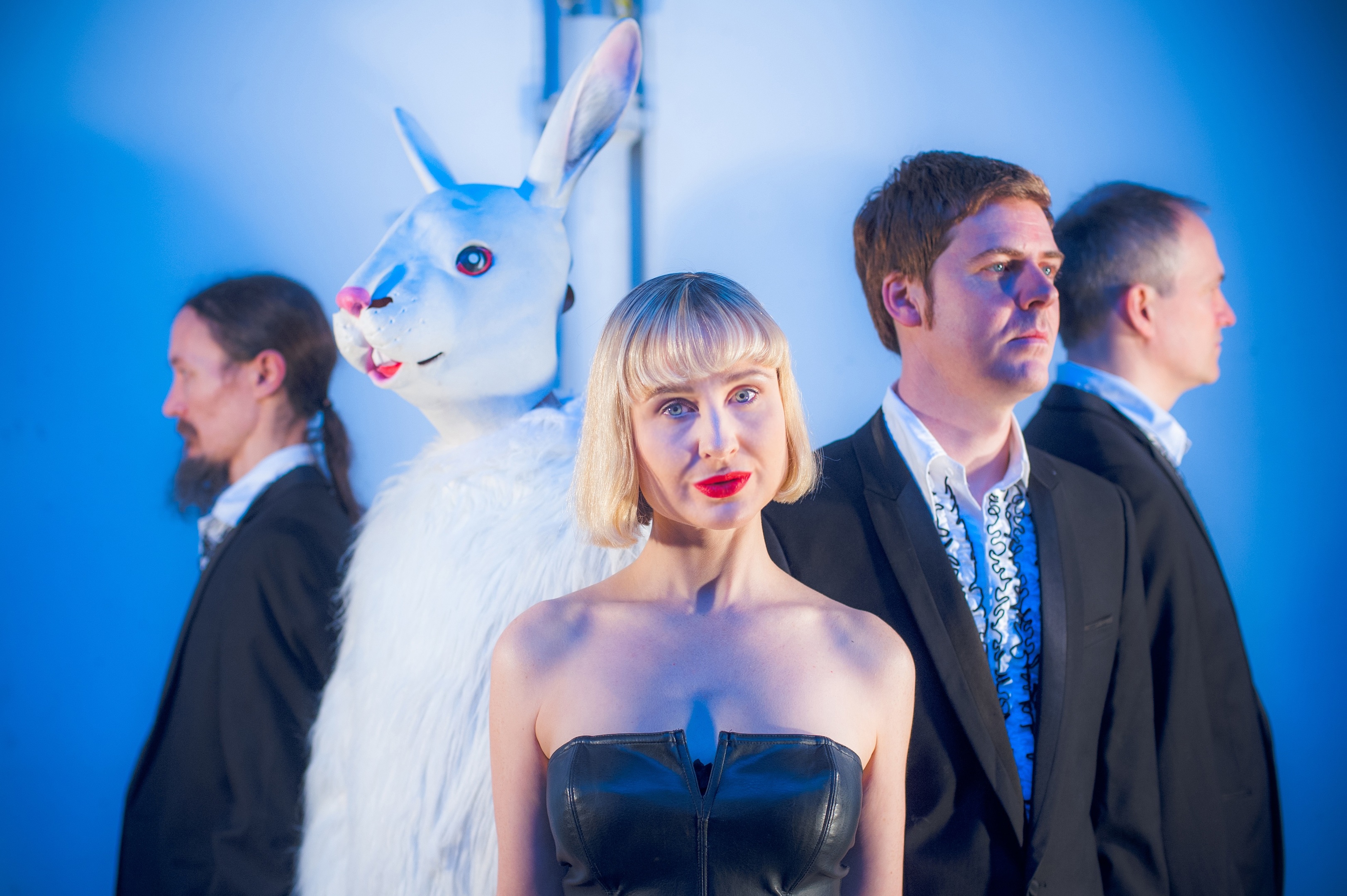 A theatrical performance with a difference is coming to the north-east this weekend – complete with a giant white rabbit and headphones for the audience.
The Woodend Barn in Banchory will welcome Scottish "artpop" group A Band Called Quinn on tonight to stage their interactive play about one woman's experiences of being signed to a record label.
The audience will be encouraged to walk around during the show and wear silent-disco headphones to listen to a soundtrack.
Writer of Biding Time (remix) and performer Louise Quinn said the story is based on her own experience of being signed to music giant Sony when she was a teenager.
The singer, who is originally from East Kilbride, said: "I wrote my first song when I was nine for sweets at Halloween.
"A decade later I signed a record contract with a major label worth hundreds of thousands of pounds and got on the fame factory conveyor belt.
"We never made the 2% of signed bands that actually do anything and I was left shell shocked and a bit broken."
Ms Quinn said one of the characters, a white rabbit, is inspired by Alice in Wonderland and represents fame as both a friend and a foe.
She added: "The performance breaks a lot of theatre conventions and you could watch it several times but have a different experience each time.
"On paper it looks like a very messy show that shouldn't work but we have had an amazing reaction to it.
"So many people relate to the story and it is a very immersive experience."
Tonight's performance begins at 8pm.