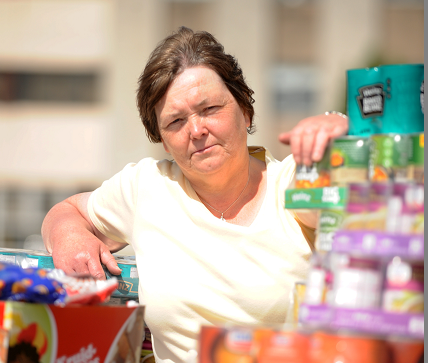 An Aberdeen charity which offers support to some of the city's most needy communities is desperately seeking a new premises after being forced out of a warehouse it has operated from for the last 10 years.
Last year Somebody Cares donated more than 153 tonnes of food, helped to furnish more than 2,200 homes, and gave out hundreds of items of clothing to people in the Granite City's poorest communities.
But now the organisation, which has an additional warehouse in Hazlehead, must leave its premises on Summerhill Road on February 10 to make way for a 26-home development.
Its founders are now appealing for any individuals or businesses who have a suitable warehouse or replacement premises for the charity to operate from, so that they can continue to assist people and organisations in need all over Aberdeen.
Jenny Taylor, chairwoman and founder of Somebody Cares, said: "We are extremely proud of the way we have been able to provide for Aberdeen's most needy people for the last 14 years, and really hope we can solve this problem as we have love providing the services we do, helping thousands of people every year.
Mrs Taylor said that the charity would require a property with at least 12,000 sq ft of floor space that is easily accessible to clients, and could be on a short term lease or possibly purchased by Somebody Cares.
Those that can offer the charity a solution are urged to call 07770 888200.