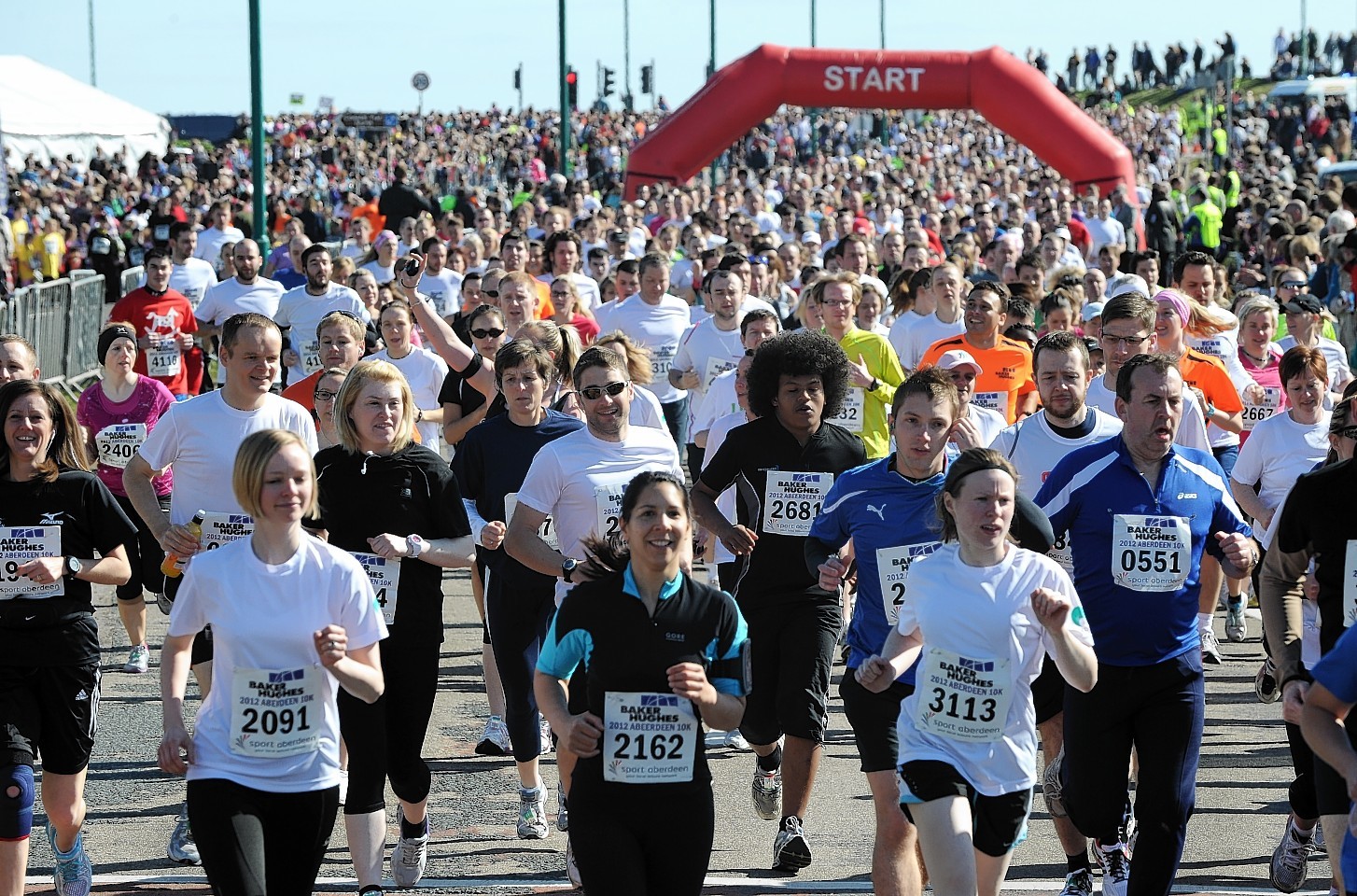 More than 5,500 people will spring into action in Aberdeen on Sunday to raise funds for causes close to their hearts.
Runners of all ages and abilities will take to the streets for the popular Baker Hughes 10K race, which sold out in record time.
The event, now in its 28th year, takes participants on a route around the city's beach and harbour areas.
Among those taking part are a 20-strong team from offshore engineering company Apollo.
The team are raising money for Alzheimer's Scotland, a cause especially important to director Steve Leaper, a former psychologist who worked at the city's Cornhill Hospital.
His grandfather had the early symptoms of Alzheimer's at the time of his death and Mr Leaper regularly came into contact with people who suffered from the condition when he worked in the health service.
The 45-year-old, from Newburgh, said: "We have a young staff demographic and I think people have grandparents or parents who are at risk and they felt they wanted to do something to make a difference."
Another team of 21 people, who have named themselves the Cyrenian Cyclones, will don their running shoes to raise funds for the Aberdeen Cyrenians Violence Against Women project.
Team member Nicola Fraser said: "The project offers support to women of all ages who have experienced, or are currently experiencing, violence and abuse.
"This may be in the form of physical, emotional, financial, sexual abuse and/or sexual exploitation."
They will be pitting themselves against six employees from Clarkson EnShip, who will run in aid of Epilepsy Scotland.
A number of traffic restrictions will be in place for the race. Links Road will be closed between the Beach Ballroom and Urquhart Road from 6am today to 6am tomorrow.
Several roads in the area, including Accommodation Road, Beach Esplanade, Beach Boulevard and Golf Road, will also be partially closed tomorrow. There will also be parking restrictions – for a full list of closures visit www.aberdeencity.gov.uk/CouncilNews/ci_cns/pr_BakerHughesRoads_160514.asp