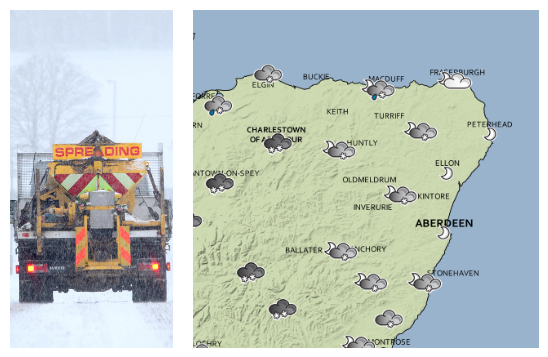 Snow has been forecast for much of the north-east this Friday night.
The Met Office has predicted heavy snowfall across the north-east due to Storm Gertrude, the latest storm to be named by the Met Office this winter, rolls in across the country.
Following a morning of heavy rain, blizzards are expected to sweep across Aberdeen, Aberdeenshire and Moray as Friday evening approaches.
By 9pm the Met Office has predicted snow across areas including Huntly, Grantown, Aviemore, Elgin and Macduff.
By midnight, it is expected to reach as far west as Aberdeen and Ellon.
Minimum temperatures across the region are expected to hit lows of 3C.