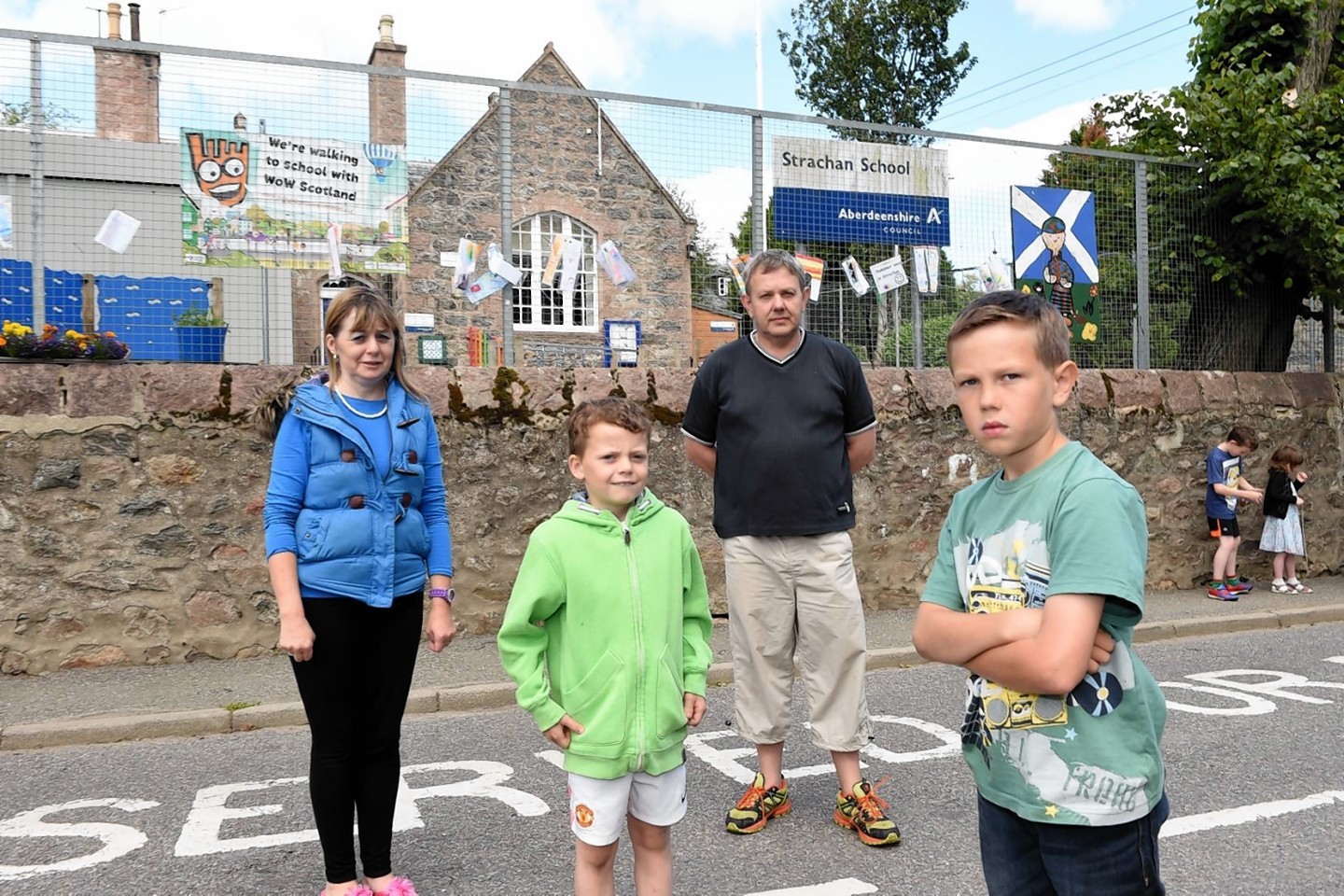 Aberdeenshire Council is predicting a significant rise in the roll of a north-east school just months after it made a U-turn on a decision to mothball it because of low pupil numbers.
The parents who successfully fought to have the rural Strachan Primary reopened have said Aberdeenshire Council's reversal of its decision will benefit the community for years to come.
The school opened its doors again in November – just a few months after the local authority shut it down due to the small number of pupils.
A campaign was mounted against the move by Strachan parents Iain Gillies and Andrew and Jennifer Neish.
Now, in papers going before the council's Marr area committee today, the number of children attending the primary is expected to rise by 45% by 2021.
By the end of the current year, the school roll could rise to seven, by next year to 10 and by 2021 to 21.
The local authority's director of education and children's services, Maria Walker, said: "The forecasts suggest Strachan could return to a more sustainable position in future years. This will continue to be monitored carefully."
Since it reopened, the number of pupils at the school has jumped from two to four, with more potentially joining soon.
Mr Gillies said that with the prospect of future development in Strachan, the importance of a school in the village would only grow with time.
He added: "There are four pupils there now and there is another pupil starting after Easter. It is going in the right direction.
"I know the council says they would encourage all newcomers Strachan to move their children to the school. It is looking positive."
Mr Gillies and the Neishes had accused the council of bullying local parents into sending their children elsewhere after announcing Strachan would be mothballed at the end of the 2014-15 school year.