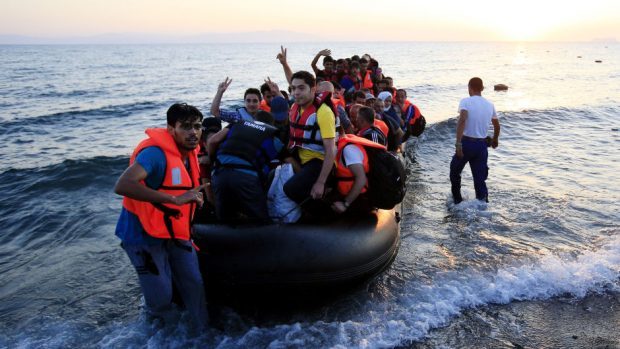 The first Syrian refugee families to be offered asylum in the north-east are expected to arrive today.
Aberdeen City Council has committed to sheltering up to 100 Syrians fleeing camps in the war-torn region.
Ten families will arrive today, with more to follow in the summer.
It is understood they will be housed in private sector leasing properties, like those the local authority rents for homeless people in the city.
The group will be the first to arrive in the region, although Aberdeenshire Council is also making preparations for 50 families.
The arrival of those in Aberdeen comes after a task force was set up by the city council last September to respond to the ongoing international refugee crisis.
It was announced that Aberdeen Community Planning Partnership stood ready to play its part in assisting those fleeing the worst humanitarian crisis of our time.
As part of the UK Home Office's Vulnerable Persons Relocation Scheme, Aberdeen will take a 5% share of the estimated 2,000 refugees coming to Scotland over the next five years – which is based on the city's population.
Council leader Jenny Laing, who is also chairwoman of the community planning partnership, previously said she was sure the refugees who came to live in Aberdeen would be "integrated" into the community that reflects the "kind-hearted nature of Aberdonians".
She also said those arriving in the city would be given support to access to housing, education, benefits and health care.
She added: "Going forward, we will be working with community organisations, faith groups and volunteer organisations in the city to deliver the best possible outcome for those who will be arriving in Aberdeen."
Aberdeenshire Council has not revealed when their first influx of refugees will be arriving, but a spokeswoman confirmed the preparations were "progressing well".
Around 100 Syrians were the first refugees to arrive in the UK when a charter flight touched down in Glasgow back in November.
It is thought around 20,000 refugees are likely to be admitted UK-wide.
More than 10 million Syrians – around 45% of the country's population – have been displaced since the outbreak of war.
Of that number, 6.5 million remain in their home country whilst about 4 million have left to seek refuge abroad.
More than a million migrants and refugees crossed into Europe in 2015, sparking a crisis as countries struggle to cope with the influx.