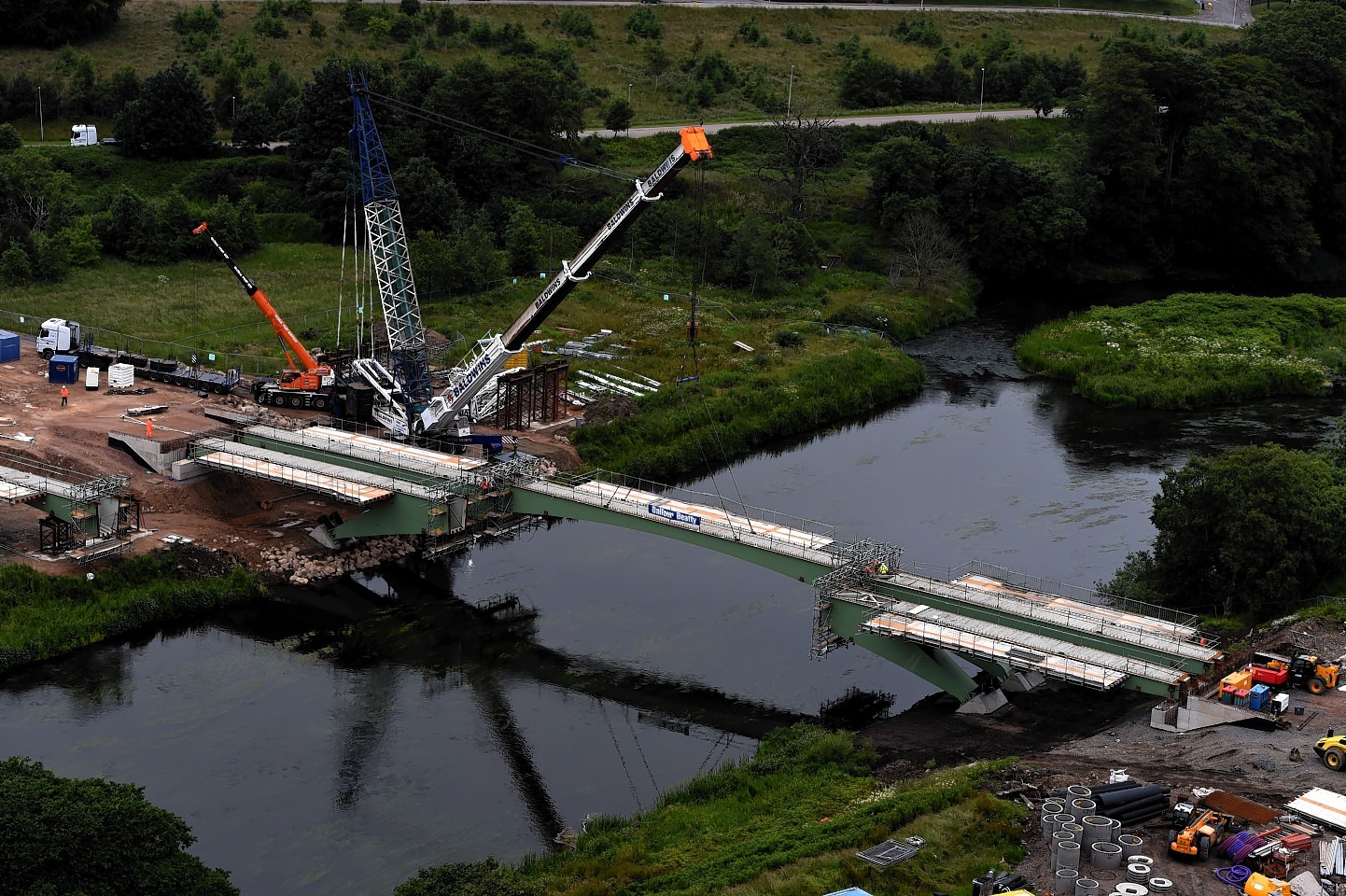 Google has become something denizens of the 21st century have come very much to rely on, with the phrase 'Google' it being used on a  daily basis as an omni solution to each and every problem.
The search engine has been proved not infallible though as its mapping site today added the Third Don Crossing to Aberdeen.
However you probably shouldn't try and plan your route around it, as the bridge is still very much under construction.
Another new addition to the mapping site is that the little man you use to drop into Google Maps has grown an afro and is wearing a snazzy wee tracksuit.
Aberdeen City Council's opposition leader has called for an "overarching review" into the long-delayed construction of the Third Don Crossing.
The £22.3million infrastructure project, linking Bridge of Don and Tillydrone, first mooted in 2003, was expected to be completed "by March" after numerous delays.
But council chiefs had to perform a U-turn last week and sign a two-month contract extension with contractor Balfour Beattie despite senior administration members saying they would "accept no excuses" for more setbacks.
Now, SNP group chief Stephen Flynn says the rainbow administration of Labour, Conservative and Independent councillors running the townhouse have "serious questions" to answer about the project.
He plans on becoming convener of the council's audit committee, a position recommended for an opposition member, whereby he will push for the review.
The appointment will be decided by a meeting of the full council.
He said: "This is a key infrastructure project for the city and the public expect us, as the opposition, to push for answers.
"The review would be an overarching one of all the problems since building began.
"I think we have got to go back and go through everything with a fine-tooth comb and see what role the administration has played in all this."
The latest delays are the third on the project which the opposition say is around £3million over its original budget.
In November it was revealed that the work, which commenced in 2014, was to be set back at least seven weeks.
Then in January, workman Ian Walker tragically died on the site, setting back construction further.
However, the former audit convener, Labour's Barney Crockett, has questioned Mr Flynn's suitability, declaring he could "politicise" the committee. He said: "The disturbing thing is that councillor Flynn seems
to be distancing himself from the actions of the council.
"We, as elected members, have never interfered in the building project, so he seems to be hitting out at our officers.
"It would be very worrying if Mr Flynn used his position as a convener of an audit committee to try and score political points in what should be a neutral role.
"It will be for the council to choose who takes on the role."