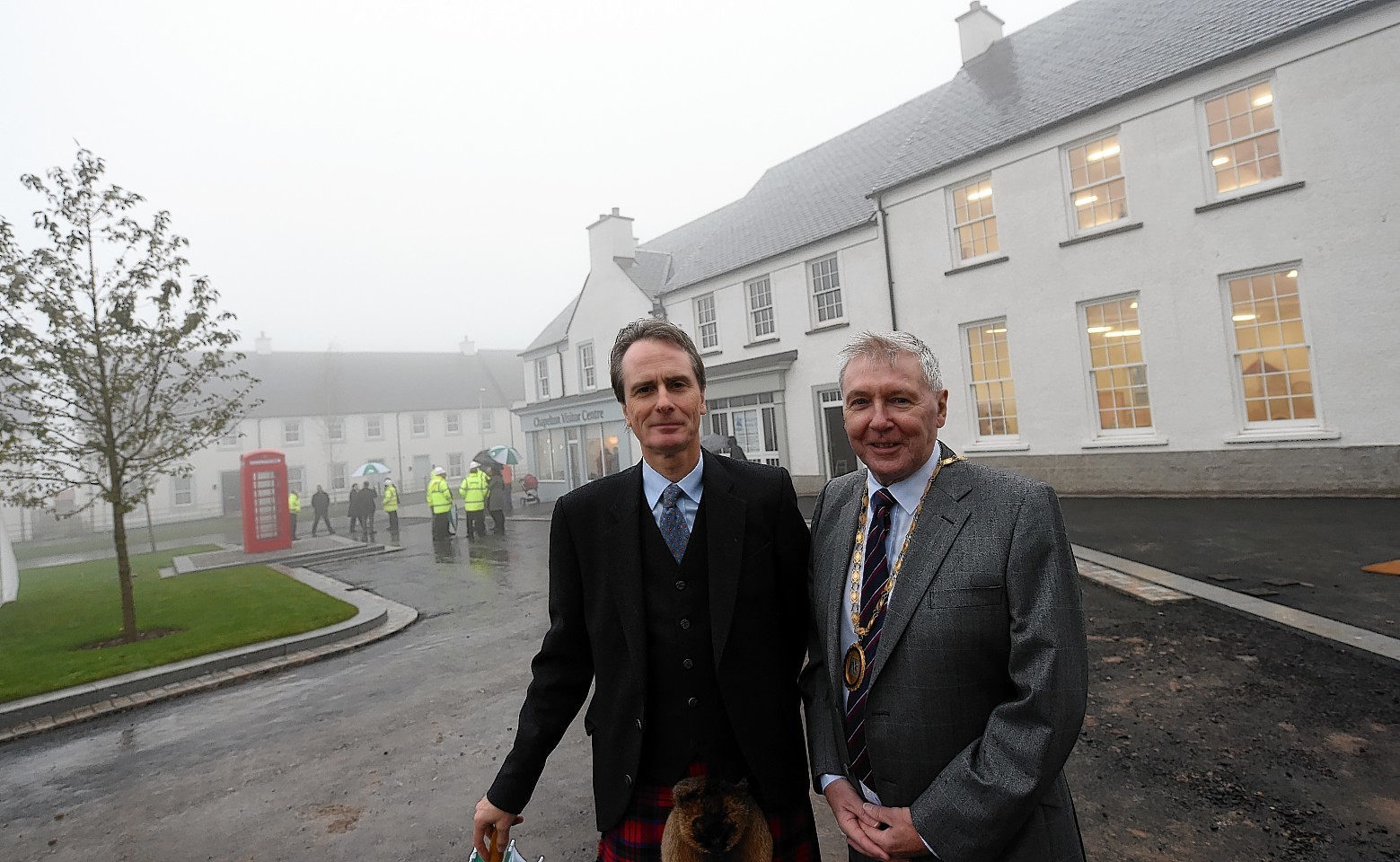 The Queen's cousin has welcomed the next phase of development at Aberdeenshire's newest village.
Plans have been submitted to Aberdeenshire Council for a further batch of homes at the £2billion Chapelton of Elsick, near Newtonhill, as the community continues to expand.
The firm has planning permission for 4,045 homes at the North Kincardine site, but has a long-term vision for 8,000 properties.
Around 70 residents have already moved into the site and, last year, the second phase of construction of some 100 homes got underway.
Last night, the Duke of Fife – who is the director of the Elsick Development Company – said he was "thrilled" the project was moving forward.
The most recent application is for 37 homes and a green space labelled Burgess Park within the burgeoning community.
The Duke of Fife said: "Following the success of the first stage of Chapelton's initial neighbourhood, Cairnhill, we are thrilled to be rapidly working towards the development of the second stage.
"In the coming months we are set to see work on a wide range of single-storey properties as well as additional apartments and flats.
"Future plans also include the development of a retirement village and further commercial properties which will serve the community as well as providing a variety of local job opportunities.
"With over 70 homes now occupied and a range of commercial properties already open, the Chapelton community is thriving.
"The town's residents, along with those from neighbouring areas, are invited to provide feedback on the next stage of development at Chapelton at a local open day.
"This is being held in the town's community cabin on Saturday 16 April from 11am-4pm, where the three housebuilders and the Elsick Development Company team will be on hand to answer questions."
The masterplan for Chapleton includes seven neighbourhoods, schools, healthcare facilities, parks and community buildings.
At the start of the year, Croft Nursery at Chapelton of Elsick opened its doors, providing up to 90 extra nursery places in the region.
Later in the month, world-renowned architect Andres Duany visited the development to witness the progress being made.
The former Princeton and Yale graduate was appointed in 2010 to oversee the design of Chapelton.