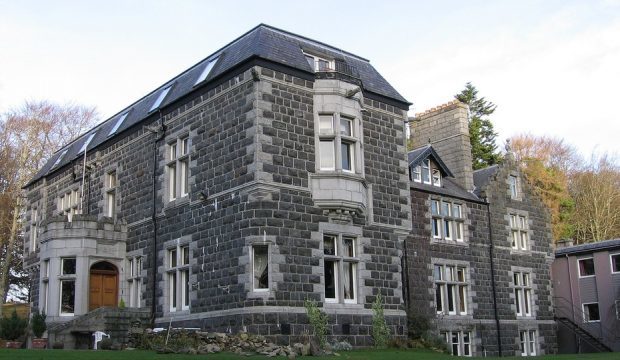 The secretive Panamanian company linked to Prime Minister David Cameron's father was named after his ancestral home in the north-east.
Blairmore Holdings Ltd takes its name from Blairmore House in Aberdeenshire where David Cameron's father, Ian Cameron was born.
The name was a natural choice for Ian Cameron when he helped set up the company in the Central American tax haven in 1982.
At the time the future prime minister was still at Eton.
In 2012 Blairmore Holdings Ltd was reported by The Guardian newspaper to be worth £25million.
The huge granite pile was built in the 1880s on the banks of the River Deveron 40 miles from Aberdeen by Alex Geddes.
The humble Scot had left the area for America to amass a fortune trading in grain. He became known as the Chicago grain king.
The estate holds decades of David Cameron's family history.
The Cameron family married into the Geddes' in 1905. The marriage was celebrated in the church the Geddes' built at the bottom of their drive.
The Prime minister's father, Ian Donald Cameron, was born at Blairmore in 1932.
But soon after that, the house was sold. It later became a prep school, HQ of world famous mail order butcher Donald Russell and is now a religious retreat.
Ian Cameron later joined city stock brokers Panmure Gordon the City broking firm at which three generations of the family were senior partners.