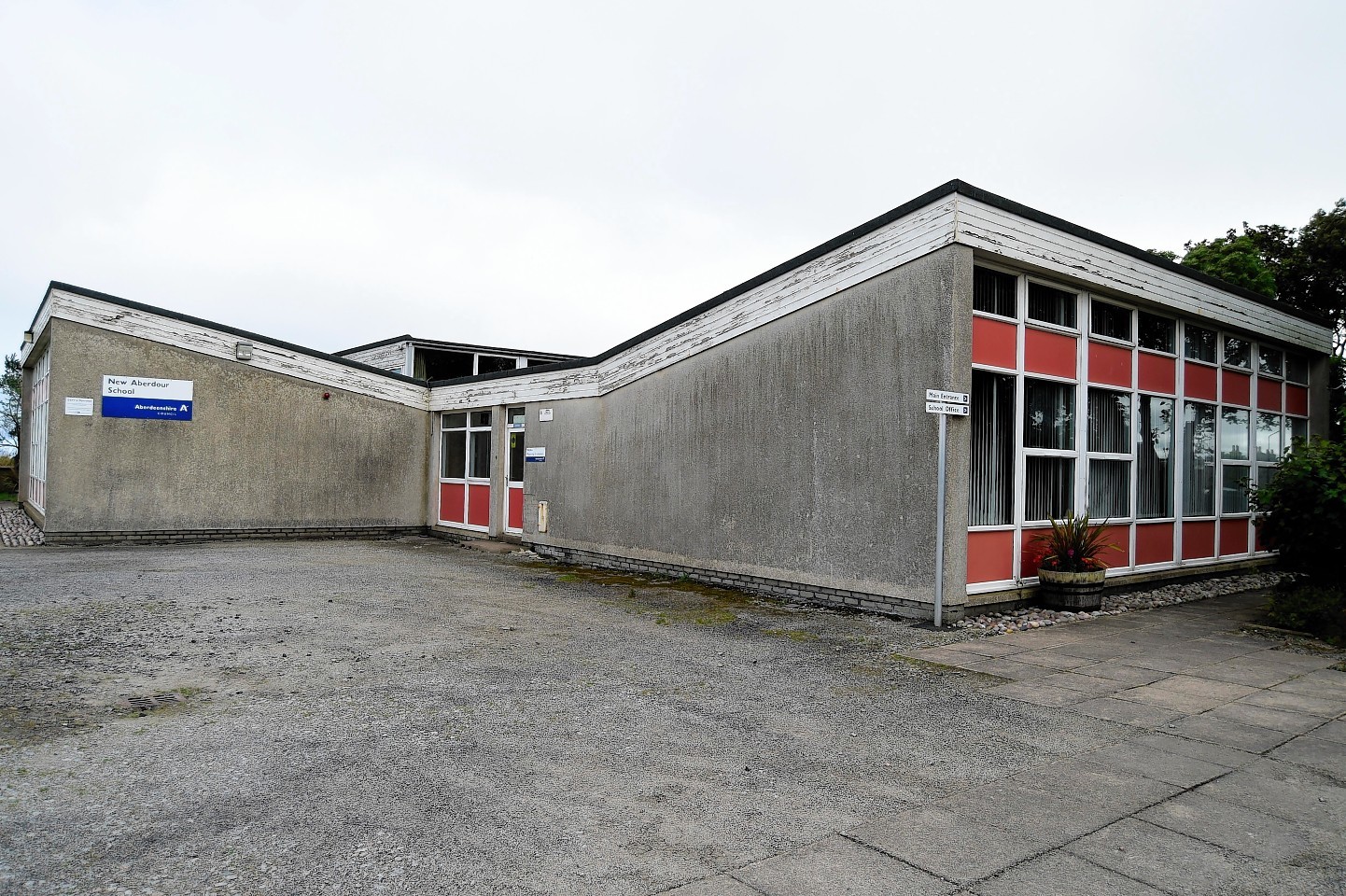 Aberdeenshire Council could close a former school – now used as a community centre – in the battle to meet the region's housing needs.
New Aberdour Primary shut its doors in 2009 after the local authority discovered the cost of educating each pupil exceeded £23,000 – nearly £20,000 above the average Aberdeenshire figure.
Council bosses deemed the school to have too many students to function properly and lessons ceased in July seven years ago.
The remaining seven pupils were transferred to nearby Rosehearty Primary and the building has been kept open as a community centre.
But now, councillors are being asked to close the site altogether, while officials examine whether the facilities – which is only used for an average of five hours a week – is surplus to requirements.
In a report to the Banff and Buchan area committee, following a meeting with local community groups, education chief Maria Walker highlighted the issue.
She said: "Both the former primary school and public hall were under-performing assets, with the former school experiencing challenges in terms of the fabric of the building and supporting a low number of lets.
"There was a perception from the community members present that there was unmet housing need and a feeling the former school site could be utilised more effectively to meet this need."
There is currently a waiting list of more than 10,000 for council housing accommodation in Aberdeenshire.
Mrs Walker is now asking local councillors to voice their opinion on the future of the former school building, as well as approving a further six-month review.
She added that groups currently using the school site for meetings and events could be accommodated at the village's nearby public hall.
The local area committee will discuss the future of New Aberdour Primary when they meet in Fraserburgh today.