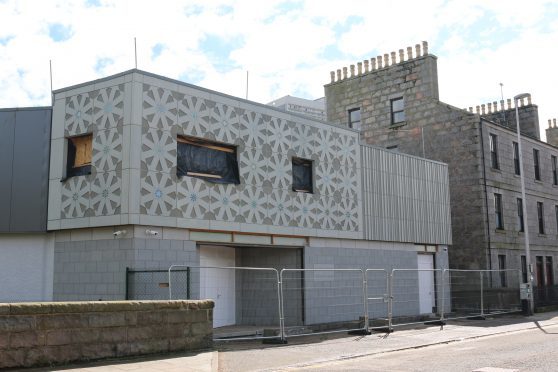 The development of the north-east's second mosque has taken a step forward after a fundraiser in the city added £75,000 to the running total.
The Alhikmah Foundation is behind the creation of the Masjid Alhikmah, a mosque on Aberdeen's Nelson Street, which will feature community and youth facilities as well as prayer halls for north-east Muslims.
Around £1.2million has already been donated to the project and a special Ramadan dinner at the Hilton Treetops Hotel in Aberdeen last Friday brought in £75,000 during an evening attended by more than 500 people.
That backing has enabled the Nelson Street project to make significant progress with the main part of the construction concluded in January.
A spokesman for the Alhikmah Foundation said: "The completion of the external elements of the building was a significant milestone and a very proud moment for all who have been involved in the project.
"To see the site transformed and regenerated is very rewarding, with the feedback we have had from local residents extremely positive.
"To reach £1.2m is a wonderful achievement and we cannot thank those who have contributed enough."
The new mosque was deemed necessary to support the growing Muslim population in the north-east.
The spokesman added: "It has been a wonderful effort to get to this stage, particularly given the challenging economic climate facing the north-east at present.
"So we are grateful to everyone who has contributed so far or who plans to do so in the weeks and months ahead.
"Every penny spent on the project will continue to come from fundraising by our supporters."
The name chosen for the new centre stems from Arabic. Masjid translates as "a place of congregational worship" and Alhikmah as "wisdom".
Lord Provost George Adam welcomed the step forward saying that visitors had always praised the Granite City for its "internationalism".
He added: "I have followed this project closely and it is really heartening to hear they are closing in on their target.
"One of my favourite things about Aberdeen is how proudly multi-cultural it is and how welcoming we are to people of all faiths.
"I think this is great news."