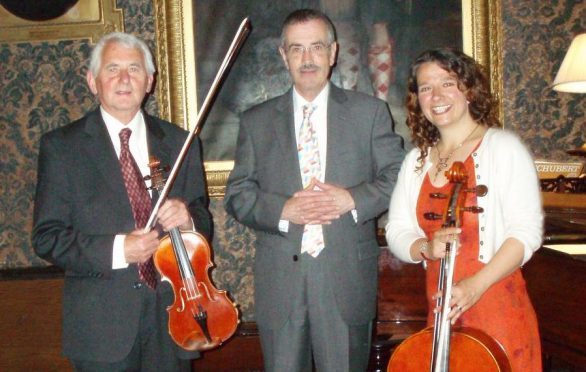 A popular north-east country park will play host to the third concert in a series of classical music events this weekend.
The Aberdeen Sinfonietta Vivaldi Ensemble will visit Aden Country Park near Mintlaw on Sunday to perform a series of sonatas by Vivaldi, Tartini and Pergolesi.
With an Italian theme, the programme will also include arrangements by Respigni, Stravinsky and Kreisler.
The Music at Aden events have been organised by the Friends of Aden voluntary group. The aim is to give local residents easy and accessible classical, jazz and folk music at the Aden Theatre.
Aden Park development worker Neil Shirran said: "The Aden Theatre, a small intimate space with excellent 'acoustics' provides a relaxed and welcoming atmosphere where audience members have the opportunity to chat with musicians over interval refreshments.
"The series of music performances, with an emphasis on classical and jazz music, has already attracted full house audiences for the Aberdeen Sinfonietta players and for Richard Ingham Honorary Professor of Jazz Music at St Andrews University."
Mr Shirran said the forthcoming event will showcase musicians who "play exquisite music with wit and charm and who clearly enjoy so doing".
The concert will take place at Aden Country park on Sunday, July 3 between 4-6pm.
Tickets will be issued on a first come, first served basis and are available from the Aden Craft and Gift Shop on 01771 623947 or at the theatre door, subject to availability.