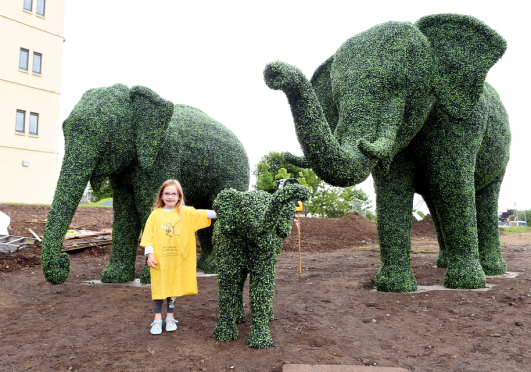 A magical menagerie of topiary animals appeared outside the Royal Aberdeen Children's Hospital yesterday as part of ambitious plans to transform the site.
A pair of giraffes and three elephants were welcomed to the grounds of the Forresterhill site by delighted members of The ARCHIE Foundation.
The animals have been erected outside the main reception as part of the charity's High 10 for ARCHIE appeal, which aims to make the hospital a world-class facility.
More than 50 volunteers from oil giant Wood Group helped place the eye-catching sculptures, with assistance from the Beechgrove Garden team who are featuring the RACH development in an episode next month.
The African animals will serve as the centrepiece to the new hospital gardens, which have been designed to serve as a relaxing area for sick children and families from all across the north-east to visit during their often stressful times at hospital.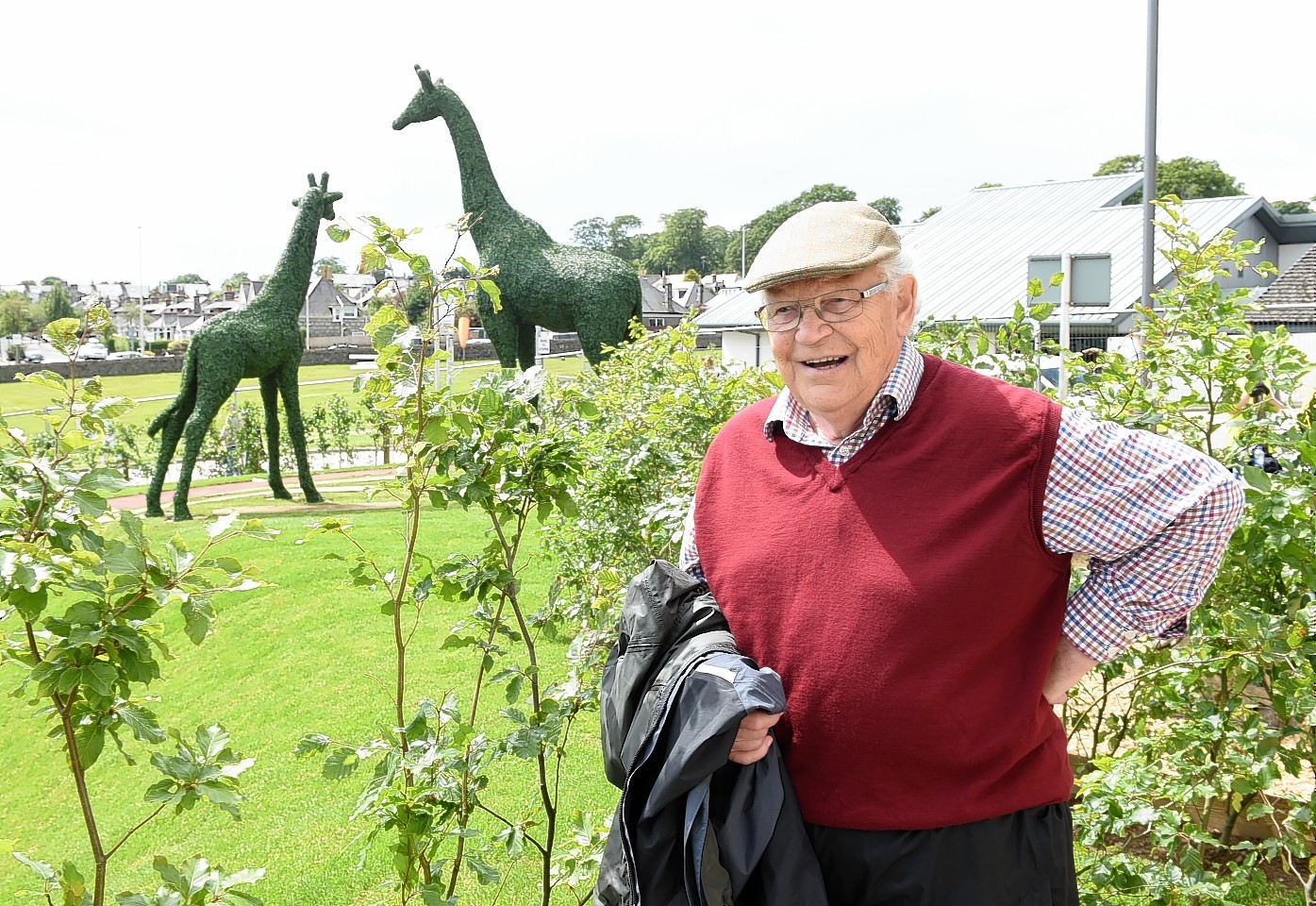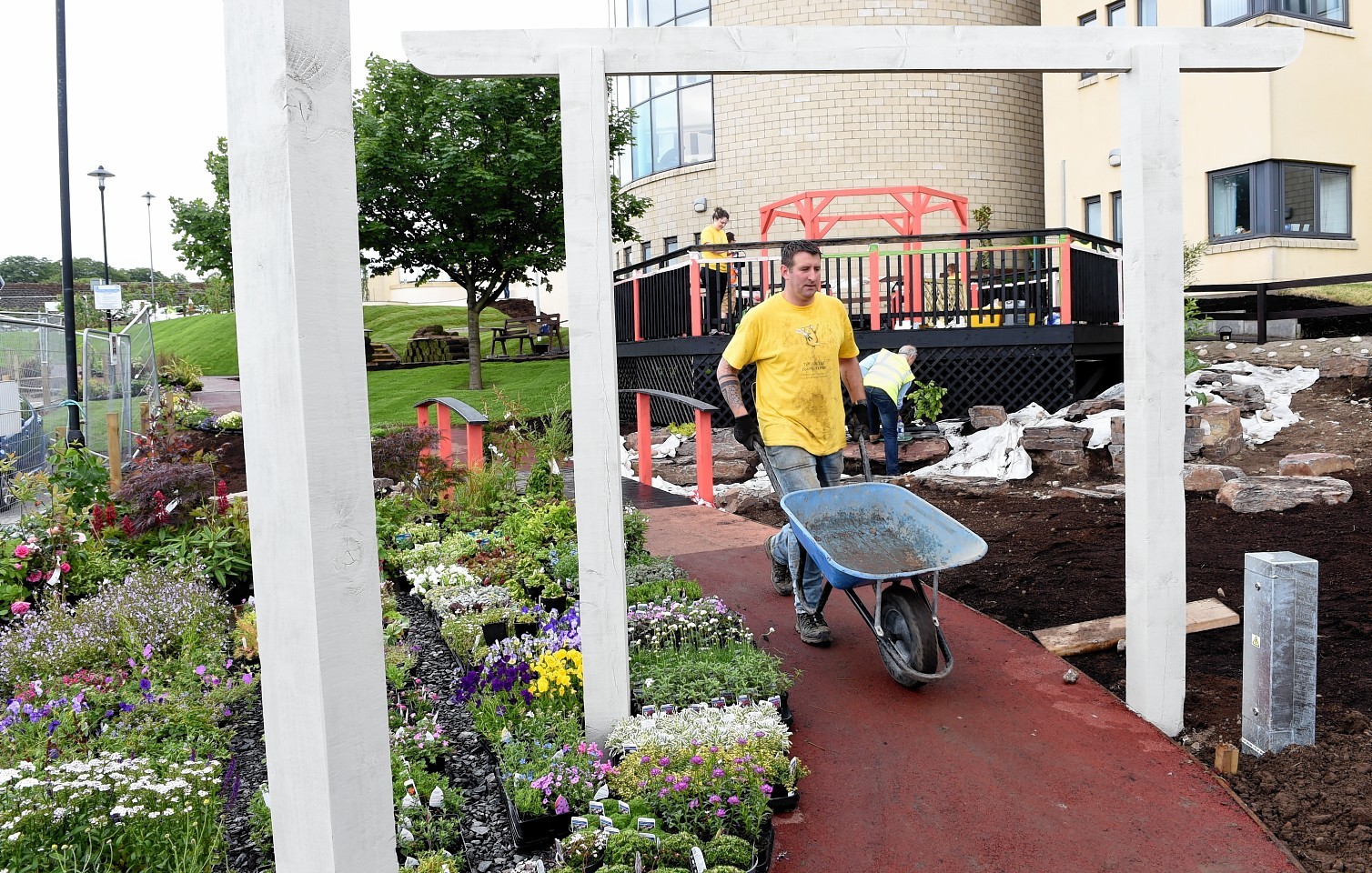 David Tipping, director of projects at The ARCHIE Foundation, said finally moving the sculptures into place at the hospital was a dream come true, but admitted there is still plenty more gardening for the team to do before the space is complete.
Mr Tipping said: "It's a welcome relief that they're finally here, they're better than we ever could have imagined and the response already is incredible.
"Everyone absolutely loves the elephants and giraffes, and the rest of the garden is now really starting to take shape.
"It'll just be another couple of more weeks of finishing off fences and handrails and that kind of thing until we open it up to the public to enjoy.
"It's a completely amazing project and it will really benefit the families and children visiting the hospital, and for that we've got to thank the volunteers."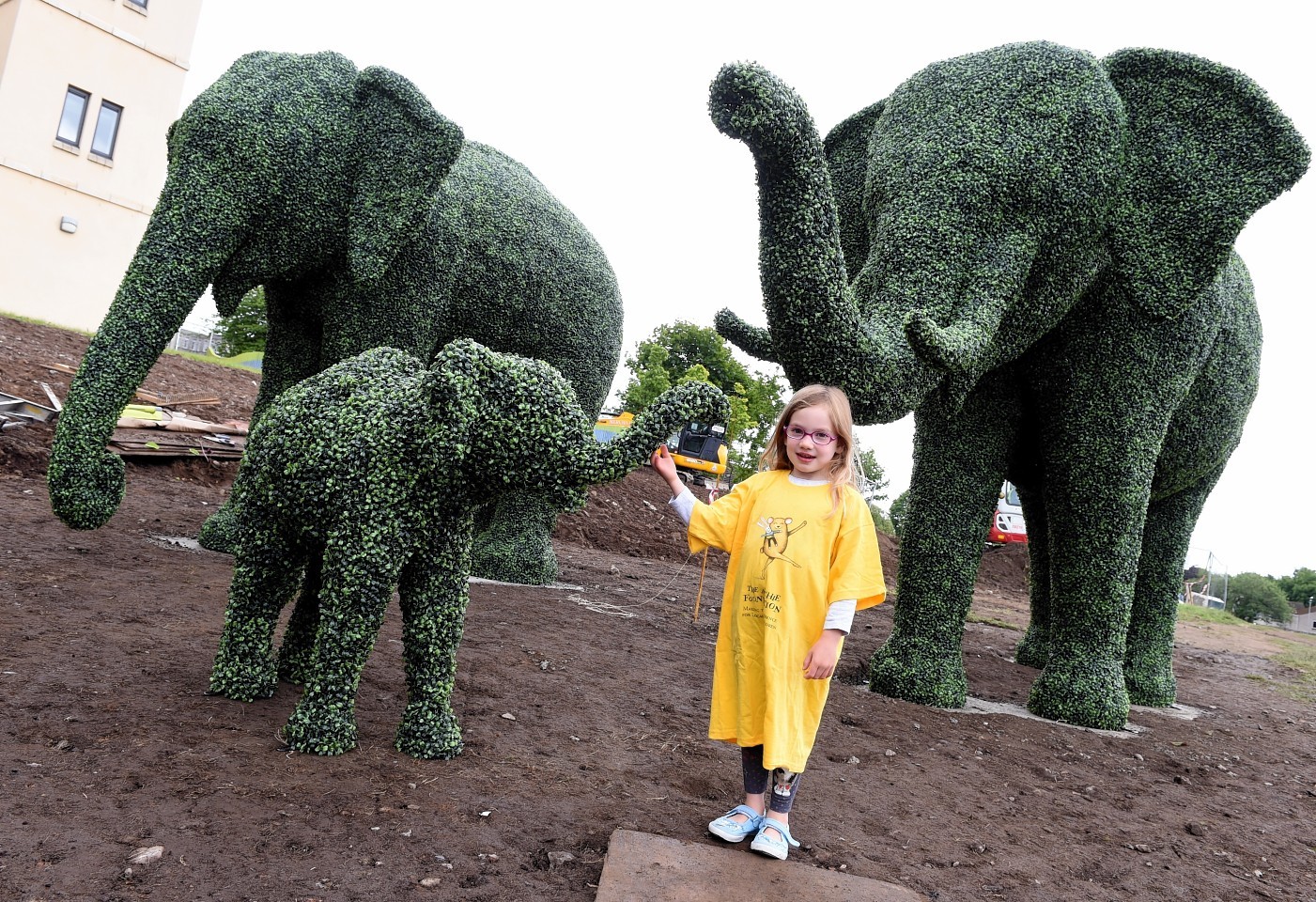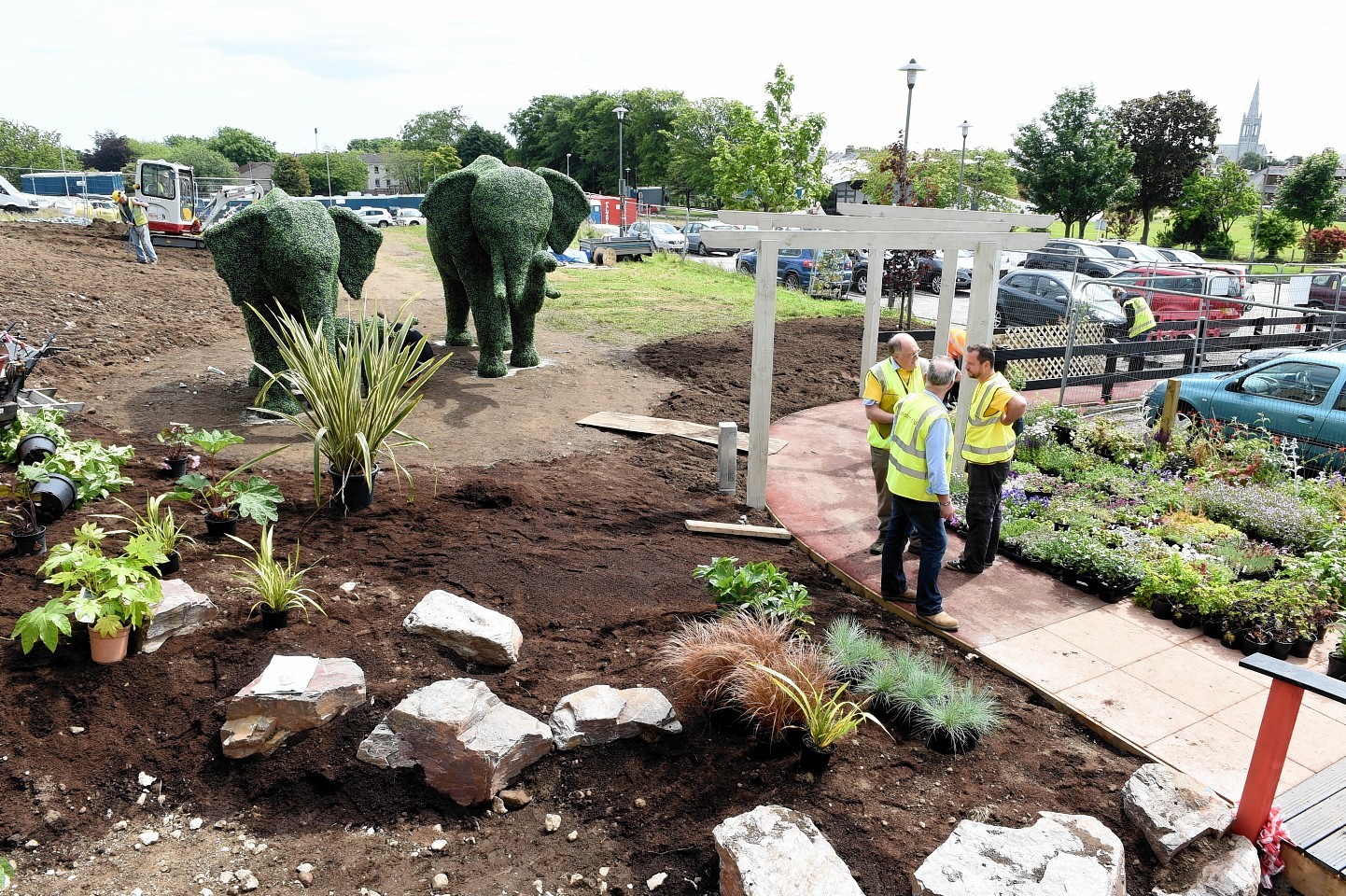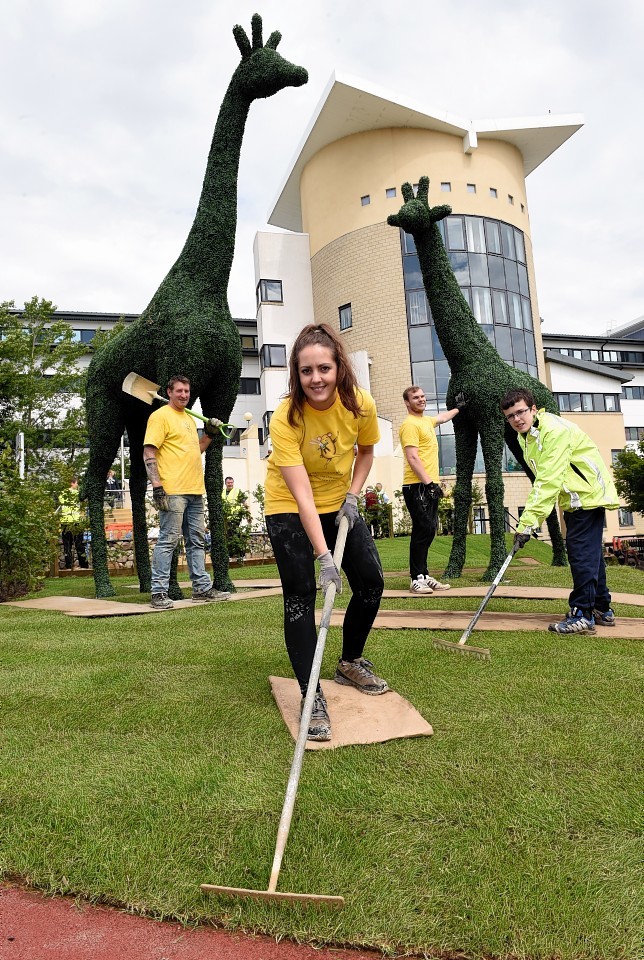 Beechgrove Garden presenter and P&J columnist Jim McColl said: "It's absolutely fabulous, the transformation is incredible from what it used to look like, and will make such a difference to young people who are afraid at the hospital."
As well as donating their time and effort to physically plant the new gardens, Wood Group staff in the north-east also raised £100,000 towards the renovation of the gardens.
Tony Dinozzi, head of mergers and acquisitions at Wood Group, said: "It's been incredible to see the plans for the Archie Garden materialise.
"Wood Group employees have really got behind this fantastic project."