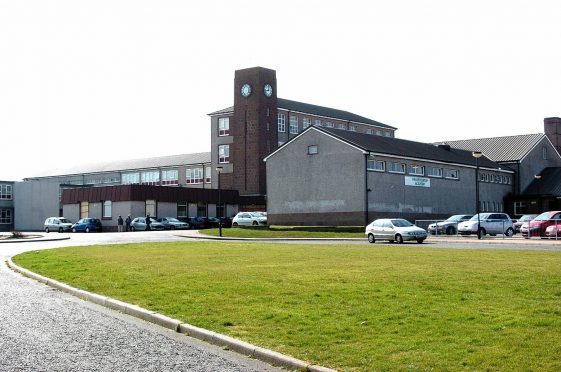 Hundreds of north-east teenagers from one of the region's biggest schools have been forced to stay at home after a fault was found in the building's gas system.
Education bosses at Aberdeenshire Council were forced to cancel lessons and scheduled events at Fraserburgh Academy yesterday, just days before the schools are due to break up for the summer holiday.
The academy is expected to reopen this morning for the final two days of term, but due to the gas supply issue there will be no hot water.
As a result a reduced school lunch service will be provided and hand sanitisers will be put in pupil toilets.
The cause of the fault is not yet known however it is understood that the decision to keep pupils at home was precautionary. A school musical event went ahead as planned on the site last night.
An Aberdeenshire Council spokeswoman said: "Due to a problem with the gas system at Fraserburgh Academy the decision has been taken to close the school today and the gas board are on site to investigate.
"We expect the school will reopen tomorrow although due to the gas supply issue it will likely run with a reduced catering service and hand sanitisers in the toilets because of the lack of hot water.
"We apologise for any inconvenience this has caused."
Throughout yesterday parents were kept informed of developments at the Dennyduff Road campus by school officials and the parent council social media accounts.
Posting on Twitter, the parent council said: "The school will be open for all staff and pupils as normal from tomorrow.
"There will be no gas or hot water so the food service will be reduced.
"Hand sanitisers will be made available for staff and pupils. The school show will proceed tonight and tomorrow."
Fraserburgh Academy has a roll of more than 1,100 pupils. The school holidays begin on Monday.
To celebrate the end of term, pupils are bringing the glitz and glamour of 1930s America to the stage for the 2016 school show.
Set during the prohibition era, Speakeasy was written by a group of academy pupils and features an ensemble cast of more than 40 students. The final performance is tonight.