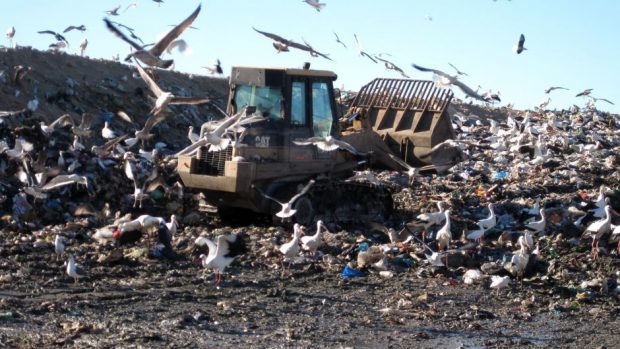 Aberdeenshire residents have spoken out against proposals to cut back on bin collections in the region.
Last week, the Press and Journal revealed that the local council is struggling to meet government landfill targets and is now considering all options to overhaul its waste strategy.
In a report to councillors, Aberdeenshire Council's infrastructure head, Stephen Archer, argued a move towards more environmentally-friendly priorities meant the north-east must get a firm grip on waste management.
Mr Archer's report maintained that reducing bin collection services in council areas including Fife, Falkirk, Bury, Gwynedd and Powys had encouraged people to recycle more and cut costs.
And he added: "There are growing examples across the UK of local authorities successfully delivering three-weekly residual waste collections, and many more are on the verge of introducing such services or considering them."
However, residents from across the region have expressed their views which are overwhelmingly against any reductions in bin collection services.
Peterhead man Martin Bagshaw argued that moving to a three week collection cycle would be "ridiculous" and fellow Blue Toon resident Aileen Stephen asserted she would "not be happy" about the change.
She added: "It's bad enough that we have to wait two weeks, but three weeks is not on. Will they be reducing our council tax to reflect this? I very much doubt it."
Inverurie-based landlord Gordon Milton described the proposal as "just not practical", adding: "As a business, yes, that would affect me, a lot of premises don't have enough storage for rubbish, so where would we put it?"
But, last night, a spokeswoman for Zero Waste Scotland claimed that the move to a more sustainable waste service was vital.
She said: "It's good practice for councils to regularly review their waste and recycling services to ensure they are performing well, meeting local needs, and delivering value for money.
"In high-performing areas with weekly food waste collections and a collection for paper, card, plastics, metals and glass, it stands to reason that less capacity is needed for waste that can't be recycled."
No final decision has been made on the future of Aberdeenshire's bin collection service and the review of the waste strategy is ongoing.