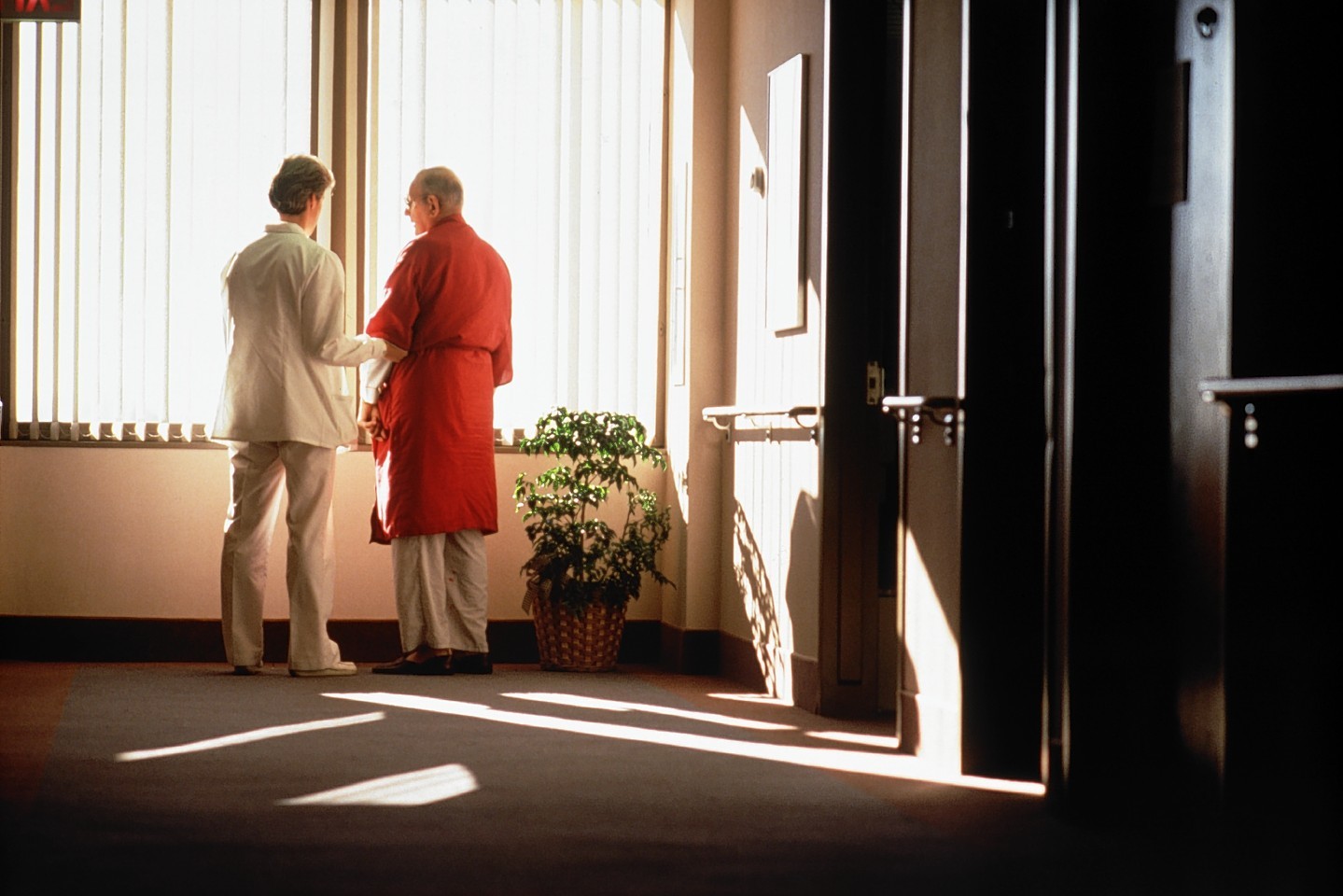 A controversial arms-length body set up by Aberdeen City Council to deliver care services for older people has received a largely positive first performance report card.
Bon Accord Care Ltd was established in August last year, with the transfer of more than 700 staff, three care homes, day centres as well as the provision of occupational therapy and rehabilitation.
The shake-up proved controversial however, with opposition parties at the town house refusing to support the switch amid concerns about a lack of oversight.
Public sector union Unison also raised concerns that the new system could lead to an erosion of terms and conditions for staff and the creation of a "two-tier" workforce.
The Labour-led administration has insisted, however, that moving some services out of direct council control was the best way to meet the challenges posed by an increasingly ageing population.
A report to the authority's social care and well-being committee provides details on the performance of the company in its first four months.
Figures provided show that the number of hours of commissioned care has dropped by about 8% relative to the number of service users, contrary to expectations of an increase. The report, by director of social care and well-being Liz Taylor, however, points out that more than half of the reduction is based on the closure of Smithfield Court.
The council has opened up new provision at Clashieknowe, which will cater for 19 people, but those numbers were not included in the report.
In residential and day care complexes such as Rosewell House, Bon Accord Care is reporting that "demand exceeds availability". The company is also working to tackle the problem of delayed discharges from hospital due to a lack of provision in the community.
In terms of staffing, the total workforce has increased from 766 in August last year to 806 in March this year. Staff turnover has ranged from one to nine a month, with a total of 36 employees leaving and 76 starting.
Bon Accord Care is meeting or exceeding its targets for response times and involvement of service users, the report states. It also adds that a survey of users has shown that people overall are "satsified" with the service provided.
A staff engagement exercise also gleaned largely positive results.
At a meeting on Tuesday, May 27, committee members will be asked to note the initial report findings and agree to a full one-year performance briefing being brought before councillors in August.