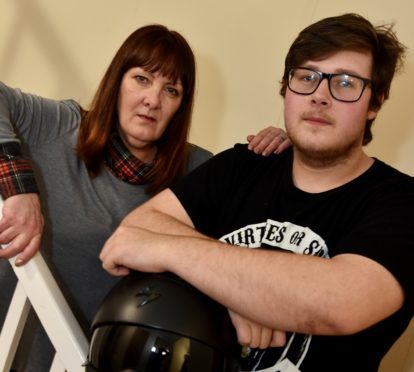 A teenager has been left "gutted" after thieves stole his only means of transport to get to and from his work.
Kemnay-based Ben MacKay, 19, had been using his Honda CLR 125 Cityfly motorbike to commute the 25 miles in and out of Aberdeen until callous thieves struck on Sunday.
But the bike, valued at £1000, was stolen from outside a property in Torry, where Mr MacKay was staying overnight with a friend, last Sunday.
The former Kemnay Academy pupil has worked for the last two months at a trampoline park in Aberdeen, and had to borrow money from his parents to buy the bike, subsequently using his hard-earned cash to pay them back.
And now, his mum Sally MacKay has voiced her anger towards the "heartless" thieves and revealed know what a "kick in the teeth" it had been to the family.
Mrs MacKay, 54, runs her own dress-making business and said: "It's just sad that these lowlifes who go around stealing people's possessions don't care about the effect it has on hard-working people.
"He is pretty much devastated that not only has he lost his bike, he now has no way of getting to and from work.
"We live 25 miles out with Aberdeen and sometimes there are no buses running when he finishes, sometimes late at night.
"He has been working so hard to pay us back – it's heart-breaking."
There have been no sightings of the bike so far and although it was insured, Mr MacKay has confirmed that, due to the excess costs, he is unlikely to get enough compensation to pay for another bike.
Mrs MacKay added: "Young drivers really get penalised. At the moment, he is having to stay on his granddad's sofa.
"There aren't enough buses that fit in with his rota at the weekends. It really has been a complete kick in the teeth, just as he's starting out."
Mr MacKay works part-time hours at the Tullos-based activity centre, but hopes to gain promotion and a full-time position in the future.
He said: "It was a great wee bike, but I don't suppose I'll see it again now."
A police spokeswoman said: "We would ask that anyone who saw anything unusual or suspicious in the Glenbervie Road area during the early hours of March 11 contacts police on 101 using reference number CF0056450318.
"We would also urge people to review their security. Ensure your bike is locked and stored in a well-lit area.
"Anybody who believes they may have information or if you have been offered a bike for sale which you believe may have been stolen you should contact Police on 101 or Crimestoppers on 0800 555 111."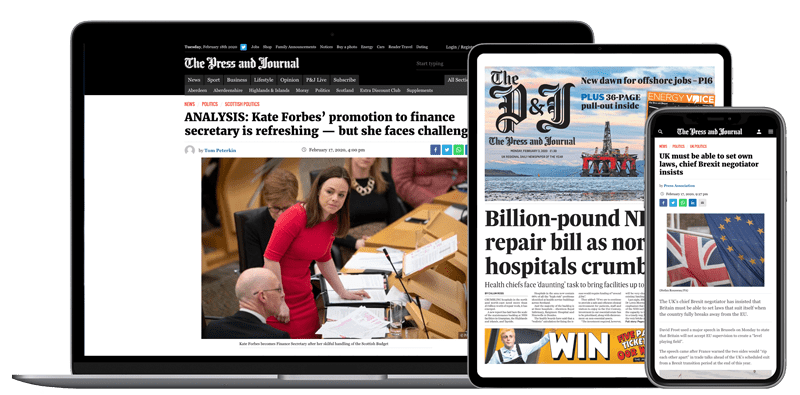 Help support quality local journalism … become a digital subscriber to The Press and Journal
For as little as £5.99 a month you can access all of our content, including Premium articles.
Subscribe