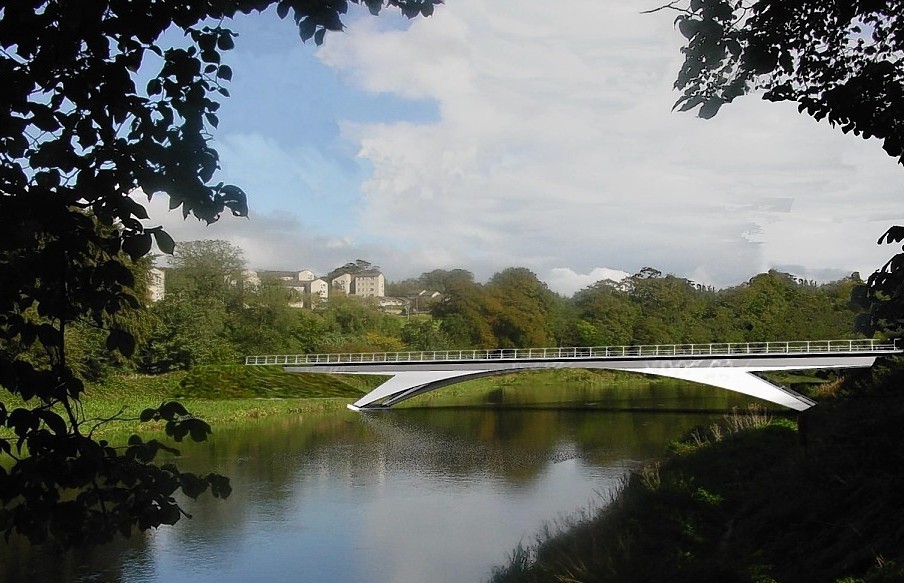 Aberdeen residents should be given the chance to name the new bridge over the River Don, a local MSP has argued.
Donside SNP member Mark McDonald has called on the city council to get the public involved in the process for the long-awaited crossing, which is due to open late next year.
The Scottish Government ran a competition to christen a replacement connection across the Firth of Forth, which will be the Queensferry Crossing.
Mr McDonald has written to local authority officials to make the suggestion. He said: "I believe that the people of Aberdeen should decide the name of the new bridge.
"It is a major piece of infrastructure which will have a noticeable effect on the city once constructed and for that reason people should get a chance to have their say.
"Aberdeen is a constantly evolving city with a varied and interesting history.
"Name choices not only reflect our time and society to future generations, they also become part of the city's everyday life, and giving the people the chance to name the bridge gives them a sense of ownership of the infrastructure."
Last night, however, members of the Labour-led administration poured cold water on the idea.
Tillydrone, Seaton and Old Aberdeen councillor Ross Grant said: "It appears Mark McDonald has too much time on his hands if he finds time to write to the chief executive about naming a bridge.
"People will remember that in office Mark McDonald failed to deliver the third Don crossing and failed to move forward the Haudagain roundabout.
"Naming rights will be looked at by the council at the appropriate time sensitively taking into consideration the views of the community."
Councillors agreed to build the £15million crossing, which will connect the Parkway to St Machar Drive via Grandholm Village and Tillydrone, in January last year.
The issue had split the coalition, with the majority Labour group opposed to the scheme.
The party was forced to reluctantly accept that it was outnumbered on the issue, with administration partners the Conservatives backing the project along with the SNP and Liberal Democrats.
A number of companies are bidding for the contract to build the structure, with work due to start in July or August.
Officials at the local authority believe the bridge, along with the Aberdeen Western Peripheral Route (AWPR) and improvements to the Haudagain roundabout, will help to ease traffic congestion in the city.