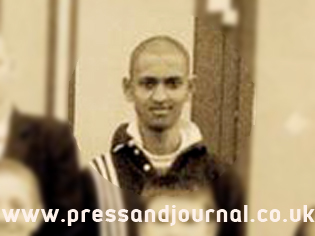 The Scot identified as one of three British Islamic militants who appear in a chilling terrorist recruiting video was described last night as "just one of the guys".
Abdul Raqib Amin's best friend said that as he grew up in the north-east he was full of fun and loved nothing more than supporting his beloved Aberdeen Football Club and having a night out on the town.
His exposure as an extremist rallying British Moslems to wage jihad while holding an assault rifle has shocked those he enjoyed a kick-about with in the city just 18 months ago.
Last night, one of Amin's school friends said the young man he knows is not the gun-toting fanatic who appeared in the 13-minute video promoting the Isis group, which has taken control of large parts of Iraq.
The pal said he saw the 25-year-old just over a year ago when they played football together at Aberdeen Sports Village.
He never imagined that the next time he would see him would be in the now-infamous propaganda film, which is believed to have been shot in Syria.
"Amin was one of the best friends you could have – he always had your back. There were times he stood up for me when he didn't need to," he said. "But the Amin in that video is not the Amin I know.
"He is not stupid and he will know what he is doing. But I want to know what has happened to make him go this far. I'm sad that the guy I used to hang about with and thought I knew so well is the guy I'm now watching saying these things. It's scary.
"He must have been completely brainwashed." Amin moved with his family from Bangladesh to Aberdeen's Froghall area when he was aged 10.
He spent two years at Sunnybank Primary School then moved to St Machar Academy. A school photograph taken in his early years at the secondary shows a smiling, innocent young lad – who would grow up to be a terrorist.
After Amin completed his second year at the academy, his father moved him back to Bangladesh because – according to his friend – he was becoming "too Westernised".
"Amin got on well with everyone at school. But he never went to his mosque and his family were very religious," he said. "His father wanted him to have some life experience, so he was sent away."
Two years later Amin arrived back in Aberdeen and contacted his friend. "After a while I noticed a change in him – he was a lot more religious, wore different clothes and grew a beard. But he was still exactly the same guy that left Aberdeen," he said.
"He might have looked different, but he was still the same person inside.
"We were together most of the time and he really was just one of the guys."
The pair lost contact briefly when Amin and his family moved to Leicester. But they met up again 18 months ago when he sent his friend a text asking if he wanted a game of football.
"It was the last time I saw him," his pal said. "I got no impression at all that he had any intention of becoming involved with this. It's scary, he is a completely different guy. He's gone too far."
On April 20, Amin left a final message to his friends and family on a social networking site, which quoted a line from the Koran.
"Muhammad is the messages of Allah and those who are with him are severe against the disbelieves and merciful among themselves," he wrote.
His friend said that despite Amin's new-found status as a figurehead for one of the most notorious terror groups in the world, he wanted people to know that his childhood friend was once "a good guy".
"I'm not defending him as what he has done is completely wrong, but people need to know the truth and know that he has not always been like this," he said.
"People have said that they want him dead, but I want the public to know that he wasn't always bad.
"He really was one of the best friends I could have had – but there's no coming back from this."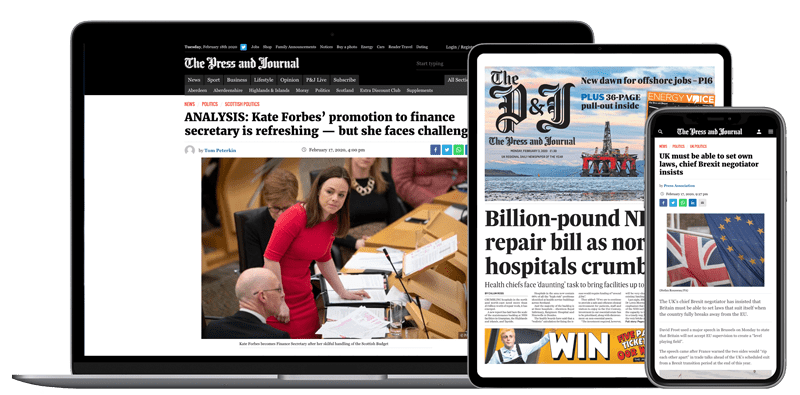 Help support quality local journalism … become a digital subscriber to The Press and Journal
For as little as £5.99 a month you can access all of our content, including Premium articles.
Subscribe