 Multimillion-pound plans to breathe new life into the heart of Aberdeen were under fire from conservationists last night.
The city's civic society said it had "grave concerns" about the Marischal Square project and branded the design of the office, hotel and retail scheme "overpowering".
Detailed proposals for the £107million complex on the site of the local authority's former HQ at St Nicholas House were lodged by developer Muse and Aviva Investors in May.
But Aberdeen Civic Society chairman Dominic Fairlie said the scheme failed to respect existing historic buildings – such as Marischal College and Provost Skene's House.
He added: "We have grave concerns about the scale and bulk of the proposed design.
"Other cities in the UK seem to have an ability to add value and to build on existing heritage, but in Aberdeen we seem to struggle – despite having inherited from previous generations some of the most beautiful buildings in the world that are built with the most wonderful materials in the world.
"Despite adjustments having been made as the application went through its pre-application public consultation phase, we feel that the overall density, massing and scale of the development is overpowering, bearing in mind the site's important location and compared with its surroundings."
Mr Fairlie said it appeared that decision-makers at the council had been influenced by financial projections, rather than what was good for the city.
Aberdeen Civic Society has outlined its concerns over the application – which is expected to go before planning chiefs later this month – in a letter to the council.
SNP group infrastructure spokesman Councillor John Corall echoed the society's concerns and said: "It has all been done in the interests of money and has nothing to do with promoting the city centre.
"I have not met one person who is in favour of blocking in Provost Skene's House and Marischal College.
"I don't blame Muse one bit – they were only working with the brief that they have been given – but it's one that's not appropriate."
Aberdeen City Council's finance convener Willie Young defended the application, saying it formed part of the regeneration of the city centre.
He said: "Because the council decided over a year ago that there will be two office blocks, a hotel, shops and restaurants along with a civic square for that area, that is what will happen.
"The most important thing for us all is that we must be sympathetic to our heritage, but it would be folly to stop regeneration."
The City Centre Community Council has formally objected to the application amid fears over the scale of the development and a lack of consideration for civic space.
A spokeswoman for Muse said the scheme was expected to create 300 construction posts and support a potential 1,500 jobs once fully occupied.
She added that the views of more than 4,000 people who took part in a series of consultations had been considered.
She said: "From the outset of this project we have sought to give greater prominence to the 469-year-old Provost Skene's House, and our plans include the creation of a courtyard area in front of its principal elevation to allow people to appreciate the building's merit and historical significance.
"We believe that Aberdeen's position as one of the key business locations in Europe will be further enhanced by what we hope to deliver around Marischal Square and the city council's forward thinking outlook on the development will pay dividends for years to come."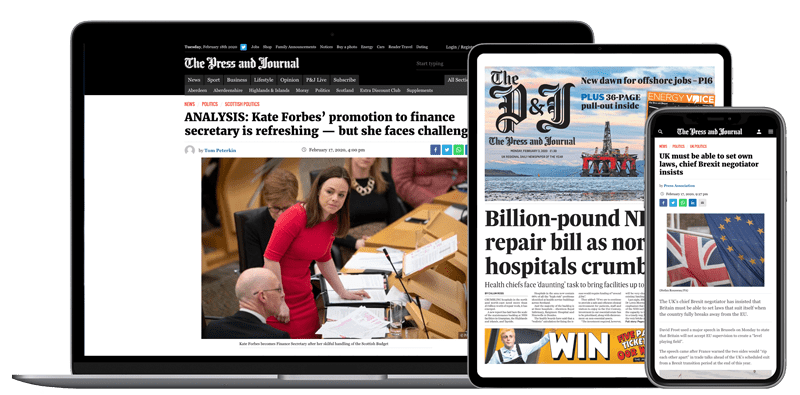 Help support quality local journalism … become a digital subscriber to The Press and Journal
For as little as £5.99 a month you can access all of our content, including Premium articles.
Subscribe