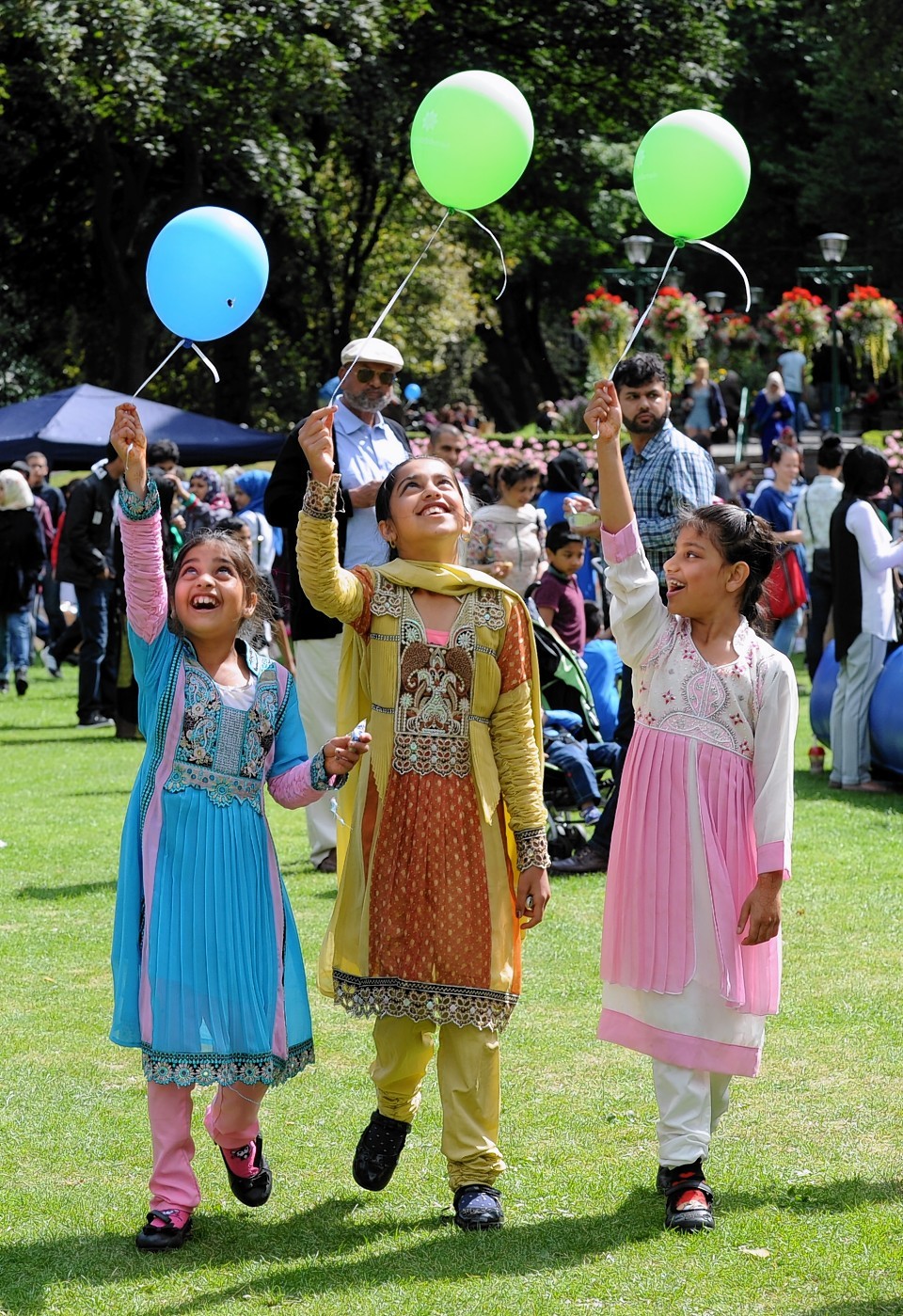 A family fun day celebrating the end of Ramadan has been hailed a huge success.
Eid in the Garden took place in Union Terrace Gardens on Saturday. The event marked Eid-al Fitr, a day celebrated by Moslems worldwide.
The event was organised by Aberdeen Muslims, an organisation set up to promote unity, attract volunteers, and build relationships with the non-Moslem community.
Sumon Hoque, lead organiser of the event, said: "It was fantastic to be honest. The weather helped, it was kind of a funny day on Saturday.
"We had lots of stalls, it was like a queue of McDonalds at the food stalls, a never ending queue. The bouncy castles were busy, the stalls were busy."
Various activities took place throughout the day, including a call to prayer, a children's play area, appearances by a Nasheed band and a comedian, and the opportunity to try food from around the world. With three mosques and an estimated 5,000 Moslems in Aberdeen, the event proved to be hugely popular.
"We had over 40 nationalities there, so there was lots of diversity," said Mr Hoque.
"There were different cultural stalls, and a lot of non-Moslems at the event which was really good. We might have to look at a different venue for next year, because we've maximised the space at Union Terrace Gardens. Unless we do something different, we'll need to hold it in a bigger venue."