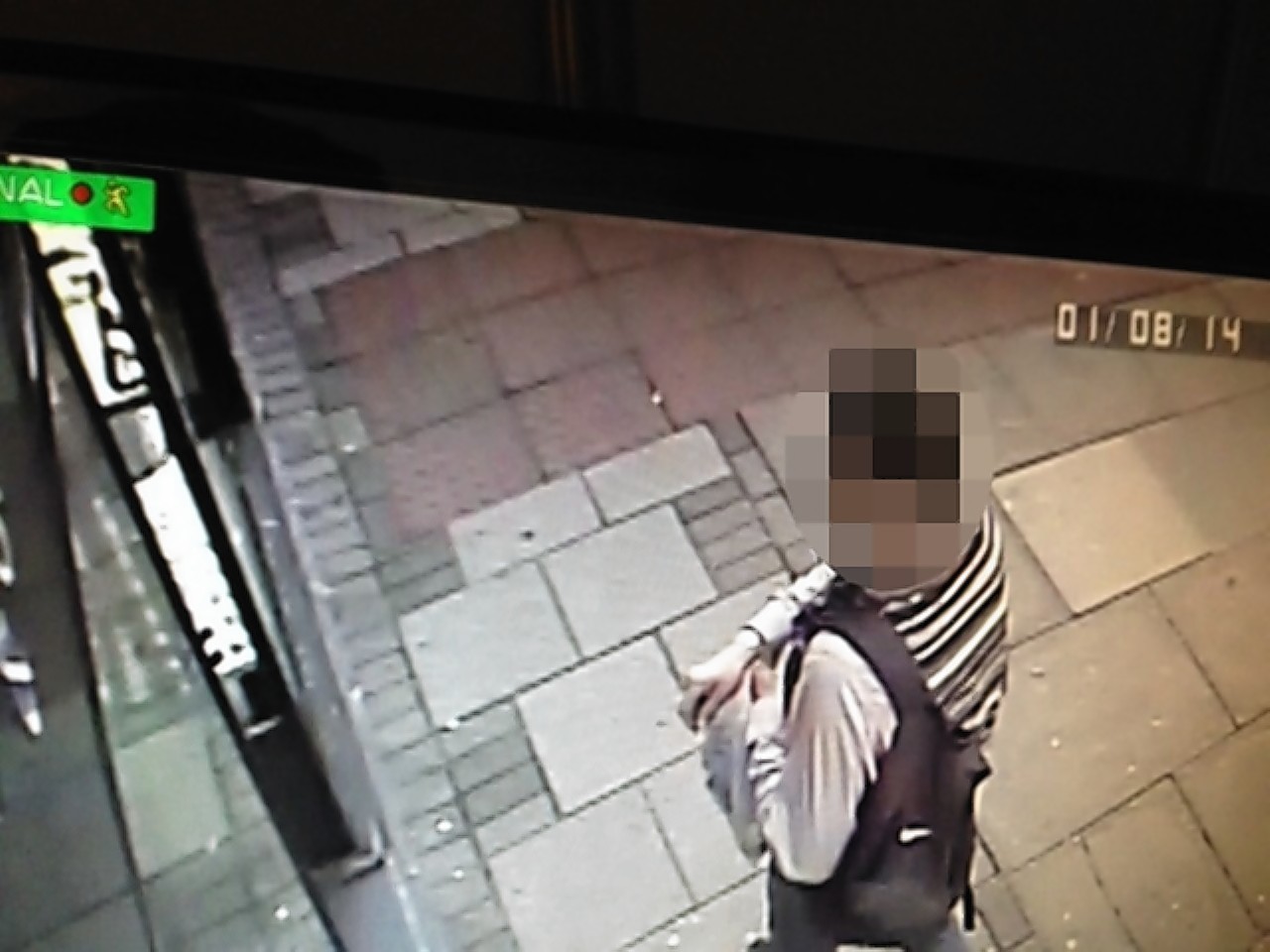 A jeweller has described his desperate attempt to foil a thief who made off with a £22,000 haul from his city centre store.
The Northern Diamond shop in Aberdeen's Union Street was targeted by a lone raider shortly after owner Oscar Ozdaslar opened for business.
He was alone in the premises when the man grabbed two rings and a bracelet from a window display.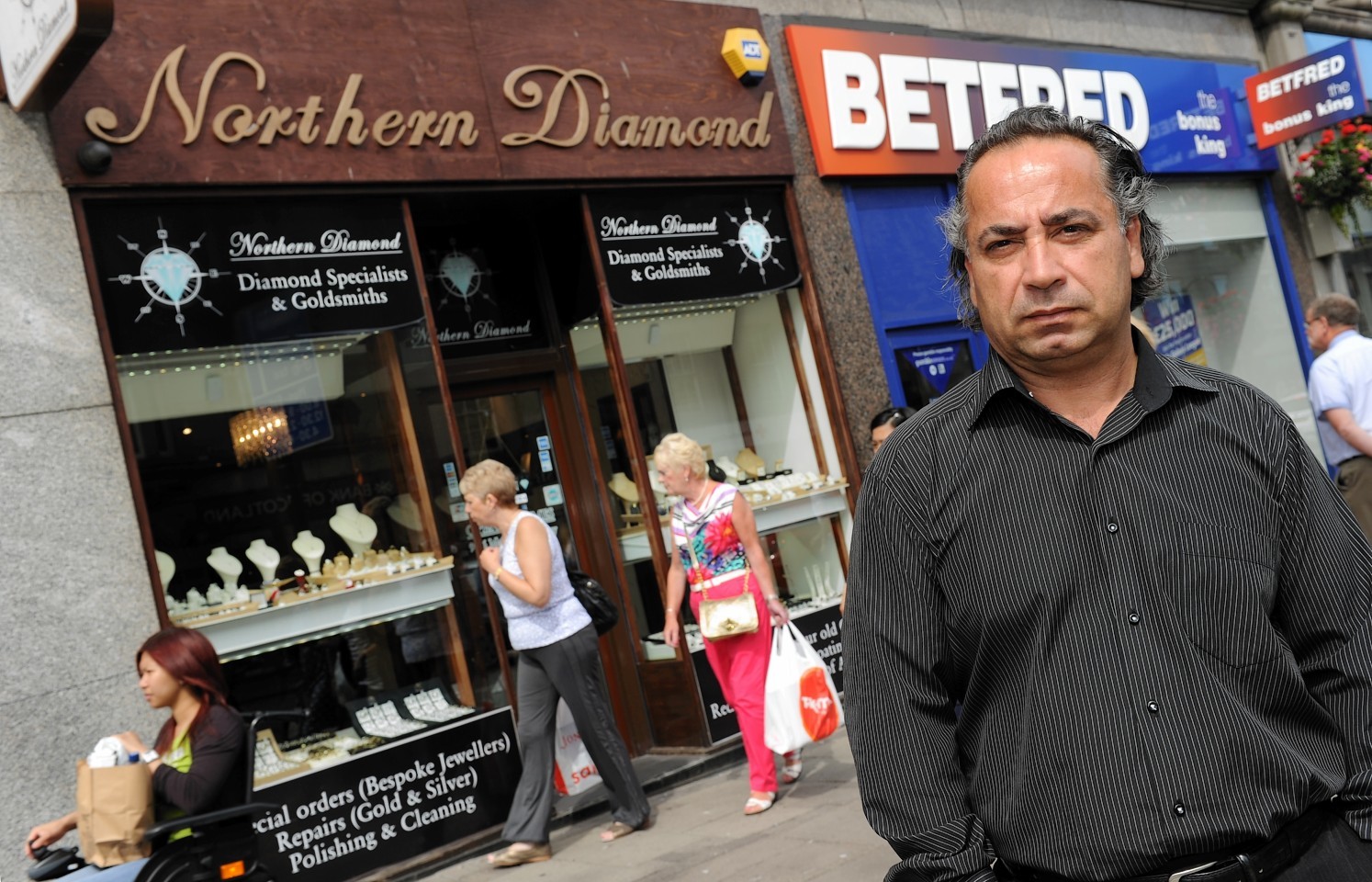 Mr Ozdaslar ended up grappling with him and then chased the thief down the street shouting for help as he ran off.
Mr Ozdaslar, who owns and manages the jewellery store with a business partner, said he had been left shocked by the incident – but vowed it would be "business as usual" at his shop.
He said be believed the raider was a "professional", and that he recognised him as a man caught on camera by the shop's CCTV system just days earlier.
The businessman said: "On Friday afternoon a guy about came in.
"I asked him where he was from and he said Russia, which I believed because I know the accent, I speak many different languages.
"He said he was looking for a necklace for his girlfriend so I showed him some, and he said to me he couldn't decide what to buy and he wanted to bring her back tomorrow.
"The day after I walked down to work and I thought I saw him at the bus stop outside."
Mr Ozdaslar said he arrived at work at 8.10am yesterday and after a part-time member of staff had cleaned the shop he opened the door at 8.50am to dry the floor.
He said: "At 9.30am I was sitting here, and the door was open, and he came in.
"I recognised him, I got up, I thought he came back to buy.
"I went to put the protection boards down (on the windows) and he said 'no, I want to see this one' at the other window.
"But while I went there he grabbed something, and I saw him. I said 'what are you doing?' and I walked over to him.
"He whipped his hand back and I saw two tickets for my rings and my bracelet in his hand. So I said 'give me my items, give them to me' and he didn't want to, so then I realised he wanted to steal them.
"I grabbed him, we started at the window and wrestled out of the door. I fell down in front of the door, then I ran behind him shouting 'help, help, help'.
"He ran right in the Golden Square direction and he ran away."
Mr Ozdaslar returned to his store and phoned the police, who had already been alerted by a passer-by.
He added: "I think the thief knew that when he gets caught he won't get much – he didn't beat me, he didn't have any weapons.
"He could have punched me easily when we were wrestling, but he didn't. He was very professional, he knew.
"But what can we do. It's our business, we live from here, we pay our costs from here, our bills, our food. There's no point being sad and closing the door, because other customers are here, we've got to carry on."
Police dusted the shop for fingerprints and last night officers were examining footage from its CCTV system
Detective Inspector Lorna Ferguson: "We have taken statements from witnesses and our focus is on CCTV and we are looking to speak to anyone who may have seen the incident."
The three items stolen are estimated to be worth between £18,000-£22,000 altogether. The bracelet is 18ct white gold with 3.95ct diamonds on it.
One ring was 18ct white gold with a 1ct F-coloured diamond, worth around £9,500.
The other featured a 0.5ct diamond in the centre surrounded by several other stones, and was worth around £4,500.
The family-run shop has been based in Union Street since 2011, and Mr Ozdaslar and his business partner regularly visit wedding fairs and events across the north-east.
"They will catch him, today, tomorrow, but he will sell the items for peanuts somewhere," said Mr Ozdaslar.
"The most important thing to me is that no one was injured or hurt. There were no staff or customers in the store, which was good. The items can be replaced, but not people, so I am glad there was no one hurt."
Police have described the thief as an eastern European with dark hair. He was wearing jeans, trainers and a blue jacket with a white stripe across the chest, and is believed to be in his 30s.
Officers have urged anyone with information about the robbery to contact them on 101.