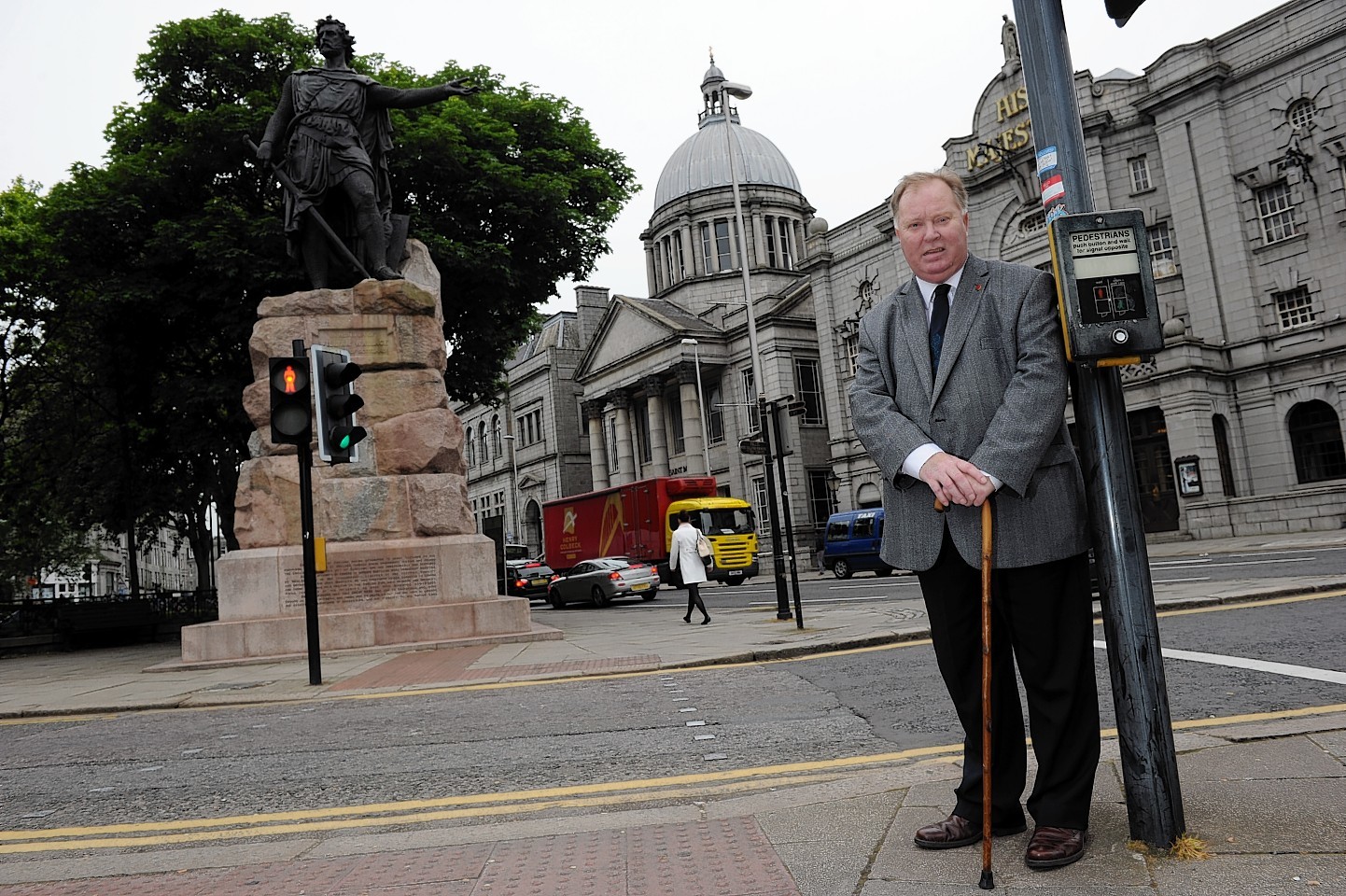 An Aberdeen councillor has called for the realignment of a pelican crossing in the city to save it from potential removal.
It comes as Aberdeen City Council carry out "rationalisation" work to a neighbouring crossing on Union Terrace, moving it nearer to its junction with Rosemount Viaduct.
Plans to axe a similar pelican crossing on the road connecting Rosemount Viaduct to Union Terrace – deemed vital to elderly and disabled pedestrians – is still in limbo.
SNP councillor Bill Cormie said that such refurbishment being carried out on Union Terrace "should be done on the slip road" as well, adding: "the two go hand in glove".
In June the council's enterprise, strategic planning and infrastructure committee voted eight votes to seven to have the slip road crossing removed, as surveys showed its usage was "very, very low".
However, the plans were put on hold when it emerged that the City Centre Community Council and the independent Disability Advisory Group were not consulted before the decision was taken.
The decision was halted as the council consulted with the groups.
And yesterday, Rosemount and Midstocket councillor, Mr Cormie, said: "It's exactly the same folk that's crossing at Union terrace that would be the slip road, we were not told about this at the ESPI committee.
"It would look as though this is coming down to penny-pinching, the slip road crossing is as important as the Union Terrace crossing, probably even more so.
"It's hard for people with disabilities to cross it without the aid of the green man."
He added that he hoped the council would rethink it's strategy on the slip road crossing in September.
A council spokeswoman said: "The junction is being refurbished and as part of that programme of refurbishment, work is being carried out and the positioning of the crossing has been reviewed."