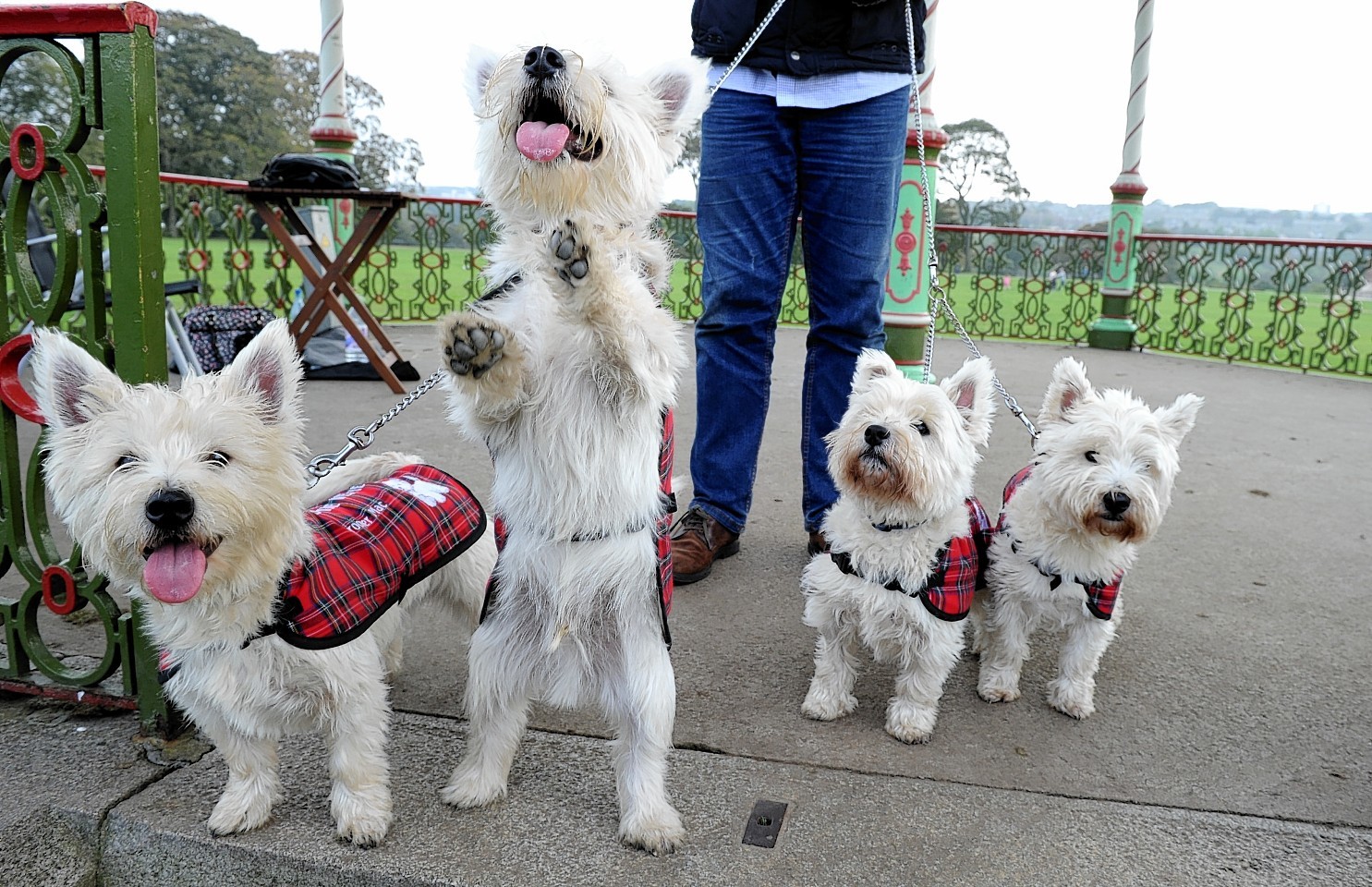 Aberdeen's Duthie Park was a sea of white fur and wagging tails yesterday as dog owners from across the north-east attended a meet-up with their West Highland Terriers.
Owners travelled from as far afield as Fraserburgh and Perth to attend the first meeting of Westies Aberdeen.
The group was set up by Jenny Gordon from Blackburn, as a place for Westie owners to get to know each other and allow their dogs to socialise.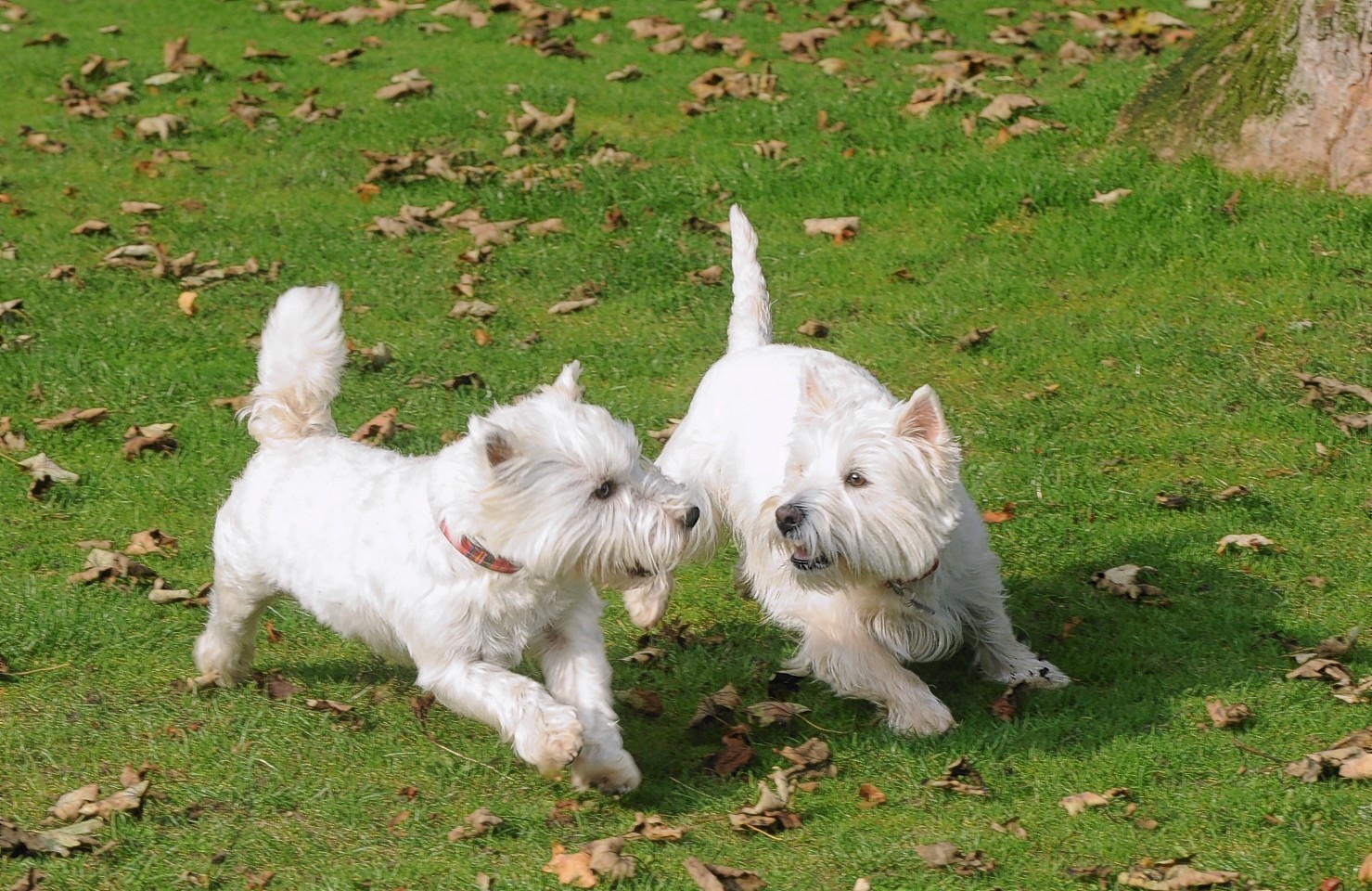 Mrs Gordon, who owns six-year-old Sparkie and four-year-old Diego, said: "When I take my dogs out and they meet other dogs they get really excited, but when they meet other Westie's they get even more excited. I did steal the idea from a similar group there already is for pugs."
The dogs descended on Duthie Park yesterday afternoon, with some even dressing in their tartan finery for the day.
"It was a really good event," said Mrs Gordon.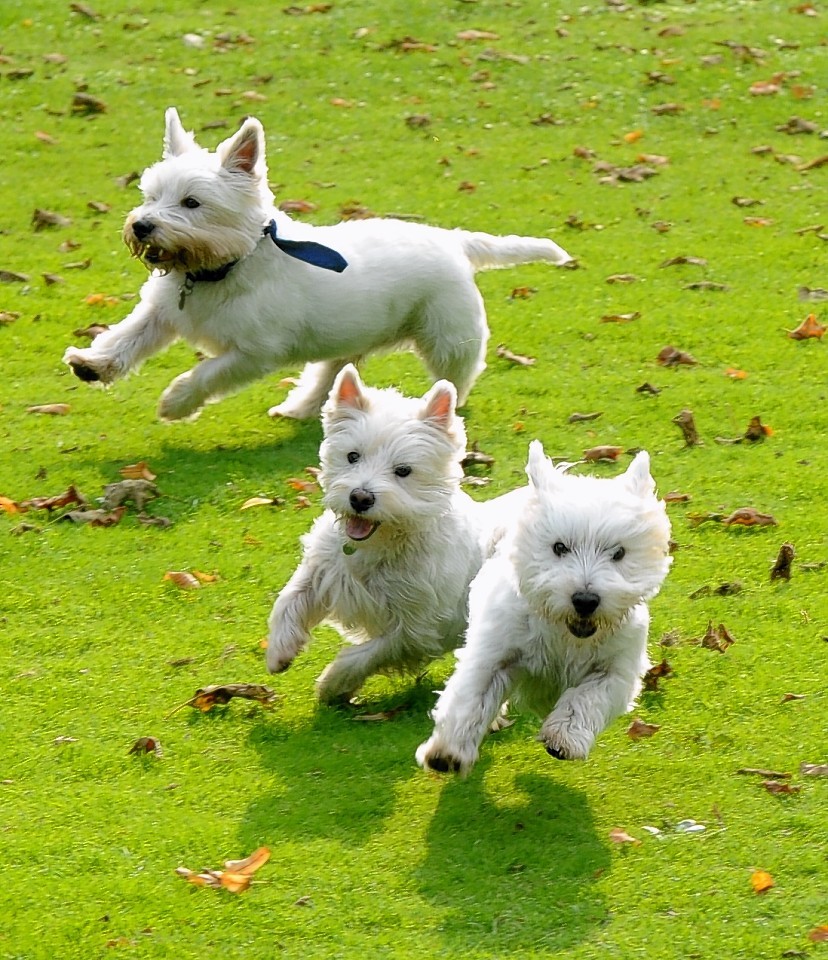 "There were 50 Westies that turned up. We spent a bit of time getting to know each other then went for a big walk around the park.
"I'm hoping we'll meet up once a month at different venues so everyone can have a chance to come along depending on where they're coming from."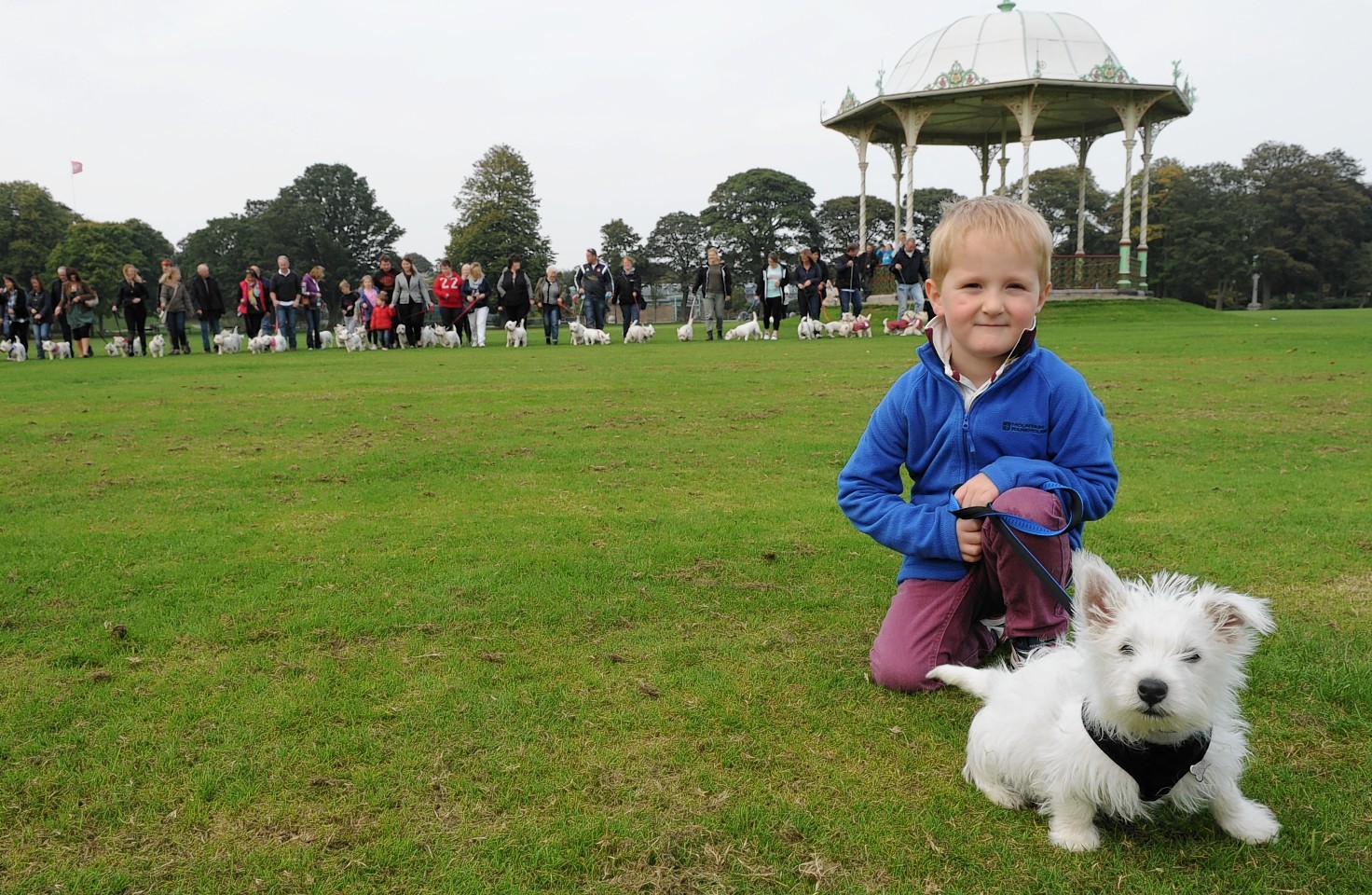 "We had a group come up from Perth to join us. Most people were from Aberdeen city but there were a few from outwith Aberdeen aswell."
Anyone interested in taking part in the next meet-up should search Westies Aberdeen on Facebook.