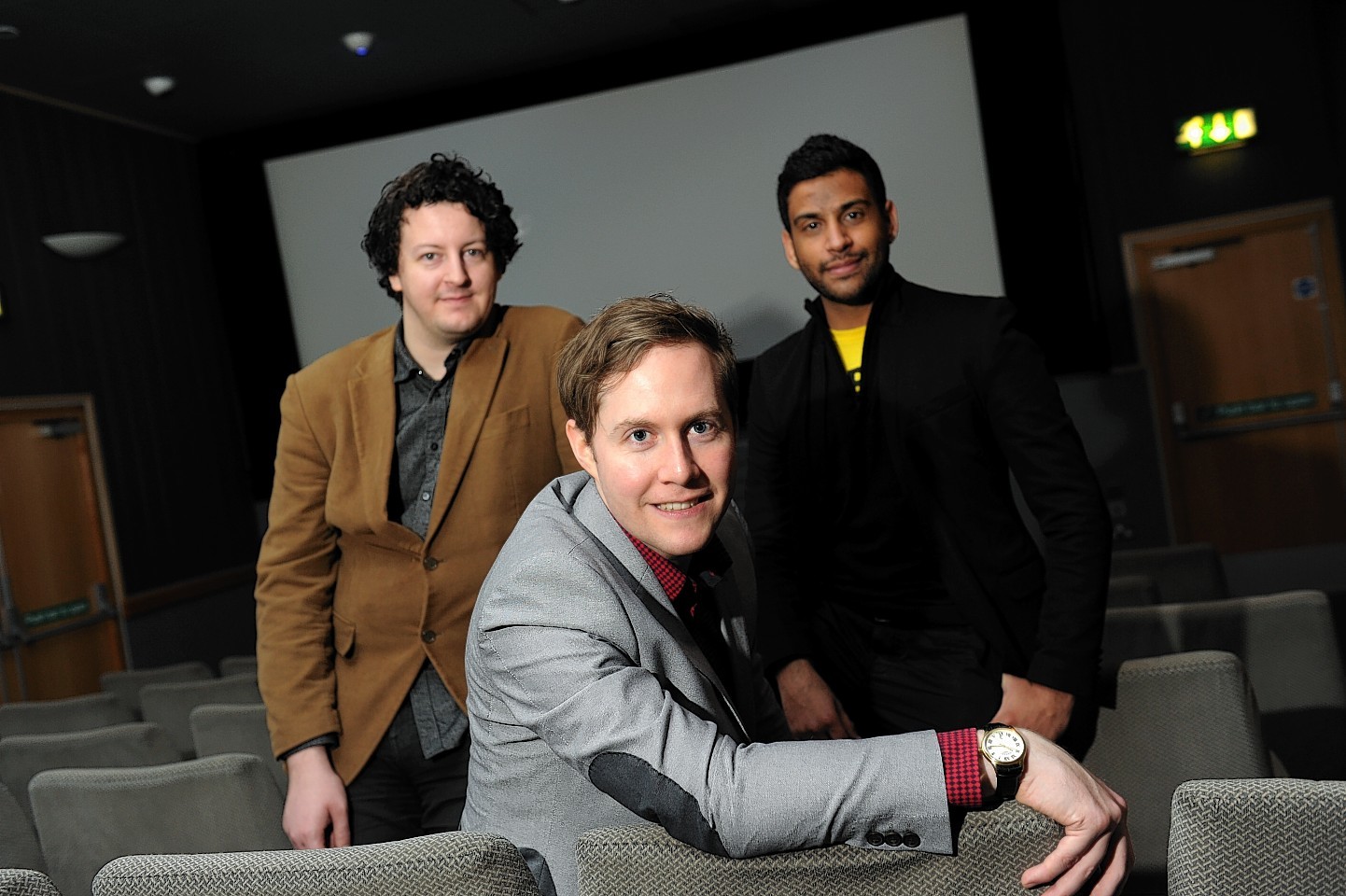 A chilling atmosphere of suspicion and suspense descended on Aberdeen last night.
Thankfully, the atmosphere was contained within the silver screen as audiences enjoyed one of the offerings from the first ever Aberdeen Film Festival.
Candlestick turned the clock back in Cineworld Union Square to a bygone era of suspense-thriller, epitomised by Alfred Hitchcock's Dial M For Murder and Rope.
Director Chris Presswell, 26, says he wanted to give the audience a cinematic experience most of them would be unfamiliar with.
Speaking before the screening, he said: "It's sort of a love letter to the way films used to be made.
"It's very influenced by Hitchcock but it's got a modern touch. Mobile phones feature in it, for example.
"So it's kind of based on how those types of stories would play out nowadays."
The film tells the story of a social gathering disrupted when the host accuses his wife of infidelity which spirals out of control into something much more sinister.
A core group of around 50 people were involved in making the film, which took around two years to make, and the cast is a small one with nine actors.
Mr Presswell continued: "I found out about this event just by looking around to see what would be the best fit.
"I've only just arrived and haven't got a chance to meet with the organisers but they seem really passionate about what they're doing.
"A lot of film festivals are more about the festival itself than the films.
"Some start off with good intentions and lose their way but others are all about exploiting filmmakers."
This will be the young director's second feature film, and he says from an early age he only had one ambition.
"I was lucky in that I knew from about eight-years-old exactly what I wanted to do, " Mr Presswell continued.
"The first film was much more of an indie, lo-fi style and this is completely different.
"People who have had the chance to see both films have said it's like the work of two completely different directors, which I'm pleased about."
To find out what else is on at the festival visit www.aberdeenfilm.com.